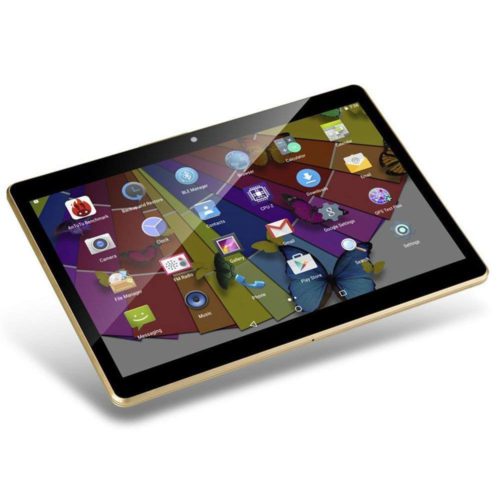 Best Tablet Reviews LeapFrog-Samsung-Apple iPad & Amazon Fire Tablets
Thank You For Your Comments
 The Best Tablet Reviews, For The Safe Environment
Nowadays, our kids are getting more efficient with tablets. Tablets come with lots of benefits to our children, such as enhancing interactive learning, that will motivate their technological intelligence and help them develop critical reasoning and analytical skills.
On top of this, educational contents for kids on such devices often contain easy to use features that are fully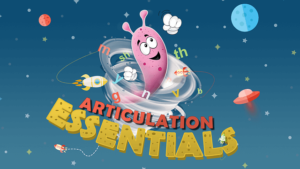 customized to capture the complete attention of our child. These features are sounds, animations, images, and repetition of contents and among others which brings an engaging learning experience to our young ones.
So, if you find your child has requested a tablet on the wish list, you have all the reasons to get one for him or her.
However, with the current technology, there are a number of different types of tablets available on the market. Therefore, it can be challenging to choose the best tablet that will suit your kids' needs.
To guide you in selecting the right tool for your kid, we have narrowed down some of the best new tablets that will make you watch your child grow in a safe learning environment.
Amazon Fire Kids Edition 8'', Watch Your Child Grow
Amazon Fire Kids Edition Tablet is made especially for children. What makes Amazon Fire Kids tablets the best choice for most parents is due to its 2-year warranty feature which covers any defects on the tablets. The warranty also protects your kid's tablet against electrical and mechanical damages, and Amazon Company will replace it for free in case anything happens to the tablet.
If you're looking for a kid tablet that provides an excellent value for your budget, then the Amazon Fire Kids Edition tablet is an excellent choice for you.
Key Features
The durable kid-proof case with kid-friendly colors (blue, yellow, and pink) helps to protect against troubles caused by kids such as bumps and drops while playing.
It comes with a 1-year free time-unlimited package from Amazon which gives access to over 10,000 kid-friendly books, TV shows, games, movies, and educational apps.
Amazon Parent Dashboard offers parents the opportunity to discover the content their kids enjoy and connect with them through valuable discussions about these contents.
Free Time features allow parents to add more content to their child's profile to allow them selected access to some of the apps in your personal library such as YouTube and Netflix.
Full-featured Fire HD 8 tablet with a lively HD display, front and rear cameras.
MicroSD card slot expands the additional storage of up to 200GB.
32GB of internal storage.
Pros
It's every parent's responsibility to ensure that our kids are learning in a safe environment. Amazon Fire Kids Edition comes with Common Sense Media' which provides thousands of secure websites and web content for children. Parents can also add any site they find relevant to their kids.
Easy-to-use Parental Control Interface
Another fantastic benefit of this tool is that a parent has total control which allows managing usage limits, educational goals for your kids, and content access. You can block access to videos and games until your kid's educational target like reading goals is met.
Rich in Quality Kid Contents
Free Time Unlimited from Amazon gives your kid-free access for a period of 1 year to over 10,000 kid-friendly books, TV shows, games, movies, and educational materials. After that, you can subscribe to this content at a fee to ensure your kids' goals are achieved.
The kid-proof casing gives your kids complete freedom of playing without the fear of breaking the tablet.
12 Hours of Battery Life
Great kids tablet for travel even for long-distance because of its excellent battery life.
Cons
The Amazon FreeTime Unlimited videos require WiFi to stream. Only downloaded movies can be watched offline which needs enough internal storage.
Music and movies are from Amazon.com are restricted to be downloaded only within the USA.
The device can also be confusing for kids.
No screen protector
Apple I Pad Mini 2, Watch Your Child Grow In a Safe Learning Environment
Apple Pad Mini 2 is designed as an all-age product. Although its primary design was built to perform to adult standards. What makes this tool outstanding is that Parental Controls and children's favorite Games can be easily and quickly installed. It's quite expensive but pretty good for those pre-teens who want to feel grown-ups and enjoy Apple adventure.
Key Features
Thin and light design.
Up to 10 hours of battery lifespan.
It comes with WIFI and 32GB storage space.
Access over 1 million apps on the App Store.
Pros
Apple Pad Mini 2 is a significant, long-lasting investment and has the potential to perform multi-function tasks.
Great screen for kid's tablets.
Good battery life.
Premium design.
Cons
Very expensive for a kid tablet (more than double the price of Amazon Fire Kids Edition).
Since it's a fully functioning iPad Mini, parental controls must be installed and activated.
Not a good device for kids below 6 years who are more likely to drop it.
It lacks a Touch ID
Tab Lite 7'' Samsung Kids Tablet, Allow Them To Grow in a Safe Environment
Samsung offers its Tab Lite 7'' Kids Edition pre-loaded with lots of children applications such as paint tools, games, camera, and many more amazing tools. The tablet has an Application Manager which gives you peace of mind by controlling the apps your kids need to access. It also comes with a Time Management feature to set a time limit for use.
Samsung Galaxy Tab E, (Click Here)
Key Features
Samsungs newest Galaxy Tab E, Lite Flagship Premium 7, Android-Based, Very Affordable Learning Tablet!!
Up to 9 hours of battery lifespan.
In-built storage space of 8GB.
It Comes with pre-loaded Kid's Store features to unlock educational content.
Pros
Excellent parental control tools, which can also be disabled to allow an adult to use the tablet.
Provides a 3-months free subscription to Samsung Kids service with access to educational content
No in-app purchase and adds when in Kid's mode
Provides an exciting and interactive experience
Cons
8GB internal storage may not be enough for you and your kid.
Protective cases are limitedly available in the market
Does not have a front camera
LeapFrog Epic Academy Edition, For Academic Growth In a Learning Environment
This is the most advanced Android-based tablet which promotes learning and creative play for three years and above children. It's potential to give your kids a safe learning experience each time they use the tablet.
The LeapFrog Epic is a great choice for any parent who is looking to prize their kids with the first tablet.
LeapPad Epic Academy Edition, (Click Here)
Key Features
LeapSearch browser feature enables your kids to access only approved safe website's for them. Parents have full control of this feature which brings them real peace of mind.
The LeapFrog Epic also comes with inbuilt memory storage of 16GB. It has a Micro-USB slot which expands the extra space of up to 32GB
It Comes with 'Just for Me Learning' technology which enables your kids to select games to challenge them as they advance and grow.
Gives access to favorite Android apps including Math Master and Fruit Ninja Academy.
Pros
Enables multiple user profiles, which manage what, when, and for how long each child plays hence ideal if you have up to 3 children.
Very good for children under 6 years who are not on the market for advanced tablets like Apple Pad Mini 2
LeapFrog Epic provides your kid with a great interactive home screen.
Designed in a perfect size for small hands
LeapPad Epic Academy Fun learning Tablet, You-Video
LeapPad Epic Academy Edition, Amazon.com, (Click Here)
Cons
Not suitable for long trips (5 hours of battery life).
Apps specifically from the LeapFrog store are pricey.
There is no cover case included.
Limited educational value.
Limited games included.
Amazon Fire 7 Kids Edition: Watch Your Child Grow in a Safe Learning Environment
The Amazon Fire 7 Kids Edition is one of the favorite choices for teens who are ready for their own tablets. It's much more of an affordable option than its counterpart – Amazon Fire Kids Edition 8'' Tablet.
Key Features
Amazon Fire 7 is featured with the Fire for Kids app which is excellent and rich in content that is safe for children under 9 years old. Fire for Kids app also allows you to set time limits on your kid's activities like reading.
Just Ask Alexa feature allows your kids to get quick access to the content and entertainment they want. Here, you can ask questions, check your calendar, play music, get news, and many more. This feature also allows you to message or make a video with anyone with a fire tablet.
Unlimited access to over 1000 eBooks and magazines, lots of songs and movies, and TV shows for Prime members at no additional cost. This tool also enables you to watch downloaded videos from anywhere.
It comes with up to 8 hours of battery life, internal storage space of 8GB or 16GB, and a MicroSD slot for up to 256GB of expandable storage.
Amazon Fire 7 is also featured with Best-in-class Parental Control options which allow you to manage, control, and customize your kids' learning and entertainment experience with up to 4 individual child profiles. With this feature, you can block your kid's access to videos, games, and other entertainment content until educational targets like reading goals are achieved.
Common Sense Media feature keeps out unhealthy content websites and provides a kid-safe browsing experience. With this feature, you can also add any site you would like to add.
Pros
Overall Excellent Performance: – Amazon Fire 7 has a fast quad-core processor for quick app launches and smooth games and videos.
Suitable for Long Travels: – Amazon Fire 7 gives you the flexibility to go whenever the time takes you due to its 8-hour battery life.
Designed for even the toughest kids: – Amazon Fire 7 comes with a rugged case that gives parents peace of mind and kid's total freedom to play.
Amazon Fire 7 is Relatively Cheap, it Comes at a fantastic price hence good for parents on a budget.
You get one full year of free access to the store full of kids' content.
A lot of best selection and safe materials for children.
A 2-year warranty.
Cons
Amazon Fire 7 does not come with a screen protector.
You can't watch videos offline.
Speakers are somehow weak.
Poor camera.
Kurio Xtreme Next Tablet, Watch Your Child Grow in a Safe Learning Environment
If you are a parent on a budget but still want to create a fantastic fun learning tablet experience for your kids, Kurio Xtreme Next Tablet gives you this opportunity. Kuria Xtreme has a stunning design with complete Android features. The device comes with a bumper case that keeps the tablet safe during extreme play.
Key Features
Kurio Genius Internet Filtering Tool
This feature enables parents to filter, categorize, and updates over 500 million websites daily to keep their kids safe online. It gives you options to allow and block inappropriate materials by managing the 'Safe' and 'Block' button easily.
Best in Class Parental Controls
This feature gives you the freedom to customize up to 8 different profiles with separate settings for each child. It has comprehensive content control, time limit management and, app management, and a Parent Area with a password protected.
Packed with Over 90 Apps, Games, and More
Kurio Xtreme Next Tablet comes with popular games like Subway Surfer, Fruit Ninja, Cut the Rope, and many more amazing innovative Kurio motion games for your kids. It's also loaded with Google Play to give access to tons of apps.
Pros
A free lifetime subscription to Kurio Genius enables your kid to access educational content.
Provides total parental controls that feature time limits, management of apps, and the ability to create up to 8 different child profiles.
Great pre-downloaded free kids' apps and games.
It's a great choice for parents on a budget.
Cons
Slow operating system
Poor battery life
Apple iPad 9.7 Inch', Allow Them To Grow In a Fun Learning Environment
An Apple iPad is one of the best new tablets to watch your older child grow in a safe learning environment. Although it's not an exclusive tool for children, it is flexible and accessible to still make it an ideal choice for your kids.
Key Features
Apple iPad gives parents total control to manage usage limits, choose content access, and plan for the educational goals of their kids. Parents have options to block access to movies and music to encourage your child to achieve their educational targets.
It comes with great contrast to deliver one of the most amazing tablet displays available on the market.
Advanced security with Touch ID Technology.
Two cameras with large pixels for FaceTime HD.
Pros
It's a great tool for all-around performance.
The long battery life of up to 11 hours of life.
Great support for the Apple pencil.
Apple iPad is more affordable.
Speedy performance.
Good display.
Cons
No built-in parental control options.
The speakers are a bit weak.
No kid-proof case.
Very expensive.
Dull design.
 Conclusion of The Best Tablet Reviews
Technology has been part of our children since their birth. Therefore, they understand the technology very well. In the same vein, tablets are very useful platforms for entertaining and educating your kids in a modern technology version. This list of our best-selected tablets gives you an opportunity of getting your kids a tool of their dream. Purchasing any from the list gives you a high chance of creating a fantastic entertainment and learning adventure for your kids.
Are You Ready To Make Your Decision? (Click Here)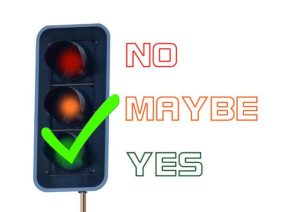 This article, as well as all of the content within this blog, has been a real pleasure articulating for the benefit of every viewer to make the most confident decision for their child's early learning engagement.
Please feel free to leave your valuable and engaging comments below for the benefit of every viewer including me
(Click Here), For More Home Page Offers
Thank You For Your Comments