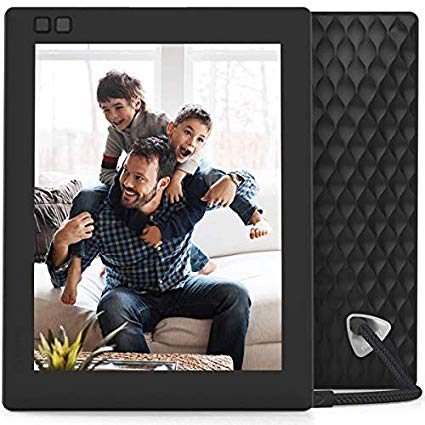 Amazon Fire 7 Tablet Reviewing Today's Top Sellers
Thank You For Your Comments
Enjoying Studies With Amazon Fire 7: All You Need to Know!
Education is a basic need. In fact, among the continuous procedures across the globe. Fun learning devices, however, makes the whole journey enjoyable. Causing your child never to strain in class for the entire years. To understand how the hi-tech tools make education enjoyable, we reviewed the Amazon Fire 7 Tablet with today's top sellers.
Amazon is a great brand. The many series of the brand are top in rankings. Meaning, you can trust their services. That is why we are going to review the Amazon Fire 7 tablet as an example of the top tools. Hold on for full content!

Description of The Amazon Fire 7 Tablet
* 16 GB of ROM.
This is a double storage space for many of the tablets that fall under the same price tag. Your kids can freely store content. Allow them to download, receive from friends, or create their documents. As long as it is appropriate for them.
* Faster quad-core processor.
This 1.3 GHz quad-core processor allows your kids to navigate through the tablet quickly. Making it easier to exploit the device entirely.
* Hand-free with Alexa.
The platform makes digital migration a reality. They can now operate the gadget by orders—no need to go the manual way. Alexa makes life easier for your children.
* 7-hour battery.
They will have time to do their homework, watch movies, and listen to music—all that with no fear of the battery going off.
* 1 GB of RAM.
For quick and easy access to the internet. Your kids can stream or download online content with ease.
Amazon Kindle Fire Kids Edition, You-Tube Video
What Makes Amazon 7 Tablet Unique?
* Spend little to enjoy more.
There is nothing as satisfying as spending little and enjoying more. We all want to see the value of our expenditure. That is what a parent wants for their kids, too—ultimate services with no pain in the pocket. Amazon Fire 7 tablet offers numerous services at a lower price.
But that does not hinder the gadget from providing quality services. Purchasing an Amazon Fire 7 tablet will help you save on some expenses that could instead be necessary but sold separately. For instance, the safety items.
This includes the bumper case. Not all tablets come with this primary asset. The case helps to protect the device from drops and bumps. Promoting the durability of the tool. A majority of other academic items in the market will require you to purchase the case separately. In return, increasing the cost of the tablet.
Shatter-safe screen. This is another vital product. It is integral in the protection of the delicate screen from hazardous environments. When exposed, the sensitive screen can get scratched or even crack. Due to sometimes careless handling by your child.
Once the display starts having scratches, the operation of the tablet becomes challenging. As a result of the reduced sensitivity of the screen. Also, your children will be exposed to the danger that lurks on the curved screen. For instance, scratching their delicate hands during interactions. The shatter safe screen, therefore, plays a significant role in keeping the screen safe.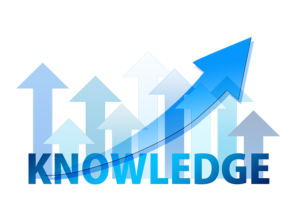 Inbuilt stand. All in the name of ensuring the durability of the Amazon tablet. With the stand, the chances of the gadget to slide on the surfaces are minimized. The position helps to promote the stability of the devices. Purposely, to prevent it from falling and developing default functioning.
Best-Rated Tablet Warranty
Two-year warranty. Do you agree with me that a platform that offers a guarantee is worth the purchase? Imagine how costly it could be when you have to order a new gadget within two months of use? Especially when the device developer technical glitch. Having a firm that can offer a replacement of the tablet is impressive. This is a sigh of relief to the many parents that go for Amazon 7 tablets.
The tablet comes with two years of warranty for your children. Meaning, you get a replacement in case there is the development of a glitch within two years. Also, we can request an exchange when the package does not have all the items. The assurance for you to be catered for in case the need arises makes the tablet cheaper. Because a majority of the gadgets within the same price limit do not have warranties.
Amazon FreeTime Unlimited. Who can offer you over 20,000 apps for free? Furthermore, for 12 months? It is only Amazon tablets that can do that. Because your kids will enjoy free apps that will kickstart their studies. And promote the performance of those already in school. Amazon FreeTime Unlimited is a platform that comprises several essential study materials.
The platform has content that has gone through academic expert tools to confirm its details. This is mainly to ensure your kids get age-appropriate quality studies.
All the items mentioned above make the gadget to be among the best fun learning tools at a lower price. Admittedly, when you compare the market prices and the services your child will get in return, the gadgets are affordable. For that matter, order Amazon 7 tablets for your child's academic success.
* Designed for entertainment.
Fun learning devices are today the pillars of success in schooling. And experts relate the possibility of the top scores to be related to the apps available. These devices embrace happy studying approaches to teach learners. Thereby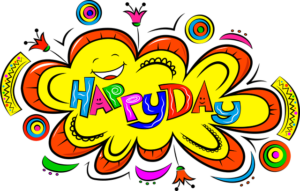 making classes engaging and practical. The secret to success is, therefore, hidden in everyday items. For example, games, music, movies, tutorials, virtual trips, eBooks, and much more.
Through the Amazon 7 tablet, your kids will enjoy tonnes of academic movies, songs, games, TV episodes, apps, among others. Streaming and downloading of videos from Netflix, Disney+, Prime Video, SHOWTIME, STARZ, among others. There are numerous benefits your kids can reap from participating in entertaining activities. Here is all you need to know!
Benefits of tablet gaming to your children
Games are an essential aspect of studies today. Though the entrance of the gaming activities in class faced tribulations. That aside, today, we can freely allow our kids to participate in these activities.
Because we understand what the learners will get I return. Being active in gaming activities will help your children in the following ways:
– Boost their concentration span.
Kids have a smaller concentration span. And the attentiveness improves as they grow older. However, the rate of improvement depends on how you challenge their attention. And using games is among the top tactics. While engaging in a gaming activity, kids tend to concentrate 100%. Regular tablet gaming will promote their level of attention.
– Improve patience and persistence skills.
Winning and losing are the only outcomes of gaming. Meaning, there are times your children will succeed. And several times, losses will come in handy. That does not mean they stop gaming. It is a signal that correction needs to be done somewhere. Following the process of failing and trying out until they win, your children will grow up with patient and persistent personalities. These skills are paramount in their studies.
– Promote the level of thinking.
Critical thinking is the mother of creativity and innovations. For that matter, indulge your kids in activities that will promote their level of thinking. Today, the world needs brains that can give quick solutions. Mainly because of the frequent upcoming challenges that affect the globe. As your children participate in games, they need to think critically to come up with a solution.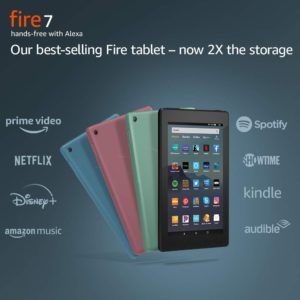 √ Amazon Fire HD 7
Best Place to Buy: Amazon.com
My Ratings: 4.4 of 5 Stars
Warranty: 2-Year Manufacturer Warranty
Pros
Enough storage space
Quick processor
Durable battery
Durable design
Dual cameras
Cons
Restricts sharing of content
Final Word
Amazon Fire 7 is a tablet that has every essential item for your children. It will kickstart their education as early as two years. And avail appropriate content for them until they turn nine years. Meaning, you will not have to make regular purchases of hi-tech tools. Making the gadget a cheaper alternative to education. Order your Amazon Fire Tablet today!
Are You Ready To Make Your Decision? (Click Here)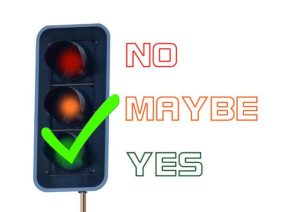 This content on the Amazon Fire 7 tablet post has been another amazing time articulating the most relevant knowledge for your child's early learning success. The goal of our health blog is to secure and publish effective wisdom for every parent to move their child forward with an educator endorsed fun learning tablet with you at their side.
Perhaps the time is now to engage our children's learning blog? As you are surely a very unique person with so much to offer us all. So don't hesitate to leave your ever so important and heartfelt comments below.
I hope to hear from you soon, sincerely, Jack Butler, founder of funlearningdevices.com
(Click Here), Amazon Fire Tablet Store
(Click Here), For more fun learning wisdom
Thank You For Your Comments