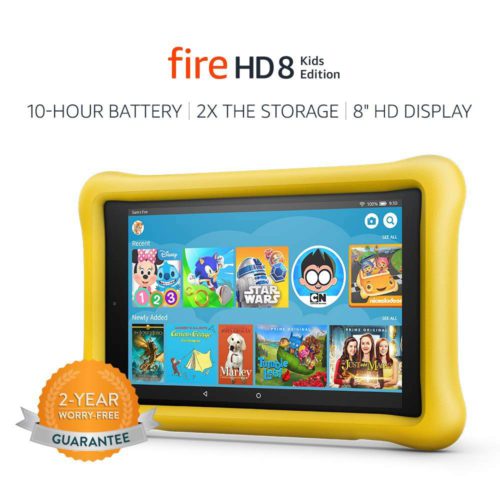 Amazon Fire Kids Tablets Reviews Todays Best Sellers
Thank You For Your Comments
Amazon Fire Kids Tablets For Academic Breakthrough
Understanding your children's needs is key to ensuring they enjoy their studies. And come out successful. That is achievable by using a learning device capable of exploring their potential. Kids love gaming. They enjoy participating engaging in academic activities too. Therefore, investing in games and enjoyable learning approaches is what top-selling gadgets are doing. Amazon Fire Kids Tablets Reviews are here as a perfect example of quality tablets from today's best sellers.
Amazon tablets are known for their imperative in providing your kids with top-notch services. The tools come loaded with a number of applications. All of which aim at greater goals. These apps range from security to academics. They, therefore, ensure your child is provided comfort all through their studies. Here are a number of apps for your child!

Security Applications
The tools aim at ensuring your children are safe every time they interact with the tablet. There are a number of risks associated with unrestricted online activities. Also, there are chances for your child to access inappropriate information while offline. For that matter, there is a need to install platforms that can facilitate the safety of your kids.
Parental controls are the features at the frontline of our kid's safety. The apps help in the following ways:
* Restrict access to uncertified content.
As your children start schooling, there are topics that are categorized as perfect for starters. And this categorization is applied to the school curriculum globally. Whereby, accessing content that belongs to an upper grade is academically uncalled for. Especially when it is a lower grader at stake.
Parental control offers a platform whereby you can highlight the necessary units. Then, save them in the app's dashboard. This measure will deny your children access to other sites apart from the highlighted ones. As a result, your children will be safer with or without your presence in their studies. Here is a protocol for ensuring your kid's safety:
Amazon Kindle Fire HD Kids Edition, You-Tube Video
– Access parental control from your child's tablet. This is available in the setting icon.
– Activate a new account by creating a new user interface. In fact, Amazon tablets come with three profiled parental control. You will need to fill in the blanks with information to personalize the account. That is, the names of your child, age, and grade among others.
– Set the keyword to the account. This is for security measures. Always create a password you can remember. But not too easy to the level that your child can guess.
– save the sites appropriate for your child in the set account. Do this by selecting specific sites from the rest. Then confirm your selection. And close the account using the set password.
Once you follow the set guidelines, be sure of your child's safety all through their studies. You can only adjust the account to suit the needs of your child by adding newer apps to the platform. And deleting the ones that are less important to your kids.
* Create time limits.
When left alone, kids can over-exploit the potential of the tablet. In return tempering with their academic life too. Though there is not a specific duration set to interact with the hi-tech tools. There is a need to have limiting factors in consideration of the time taken to explore the device. This will enable your child to have some time to interact in other activities.
In fact, too much time on the screen has negative effects. The impacts go far beyond the health status of your child to their social life. Thus, bringing in the need to be strict with the duration of tech activities. Remember, under- exploring the gadget is also not good for your children. Because it will limit their potential score highly in school.
How do you go about restricting the time your kids spend on the screen? Discover how you can ensure quality studies with parental control!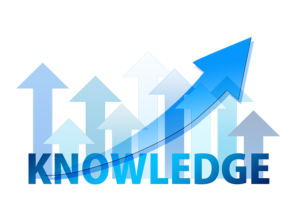 Create a new user account and save the relevant sites within the platform. Do this by following the earlier mentioned process. Then when you go for advanced settings, you will find the time restrictions on the app.
Create the duration you believe appropriate for your child. The following factors need to be followed while creating time limits:
 The age of your child
 The grade of your child
 Needs and requirements of your kids
  The academic status of your children
Learning Applications
These apps are key to the performance of your children. They come featuring different topics. The apps are categorized under the grading system. Though some come in respect to the age of the learner.
Learning apps feature different approaches to ensure your child understands the concepts. You can upgrade the application if the need arises. However, a number of apps have an automatic update mechanism. Therefore, your kids will interact with the educator endorsed data perfectly for them.
Entertainment Apps
They are the secret to fun learning experiences. A happy class performs better than a highly professional class. Why? Because kids tend to understand better once they enjoy their classes. Scientifically, the understanding and memorizing level depends on the activeness of the brain. What makes a child's brain active? Gaming, watching movies, listening to music, and much more!
Entertaining applications are also passed through various filters to ensure the safety of your child. A group of educators took the initiative to ensure quality studies. For that matter, even the entertainment apps have academic advantages for your children.
All You Need To Know About Amazon Fire Tablet
√ Amazon Fire HD 7
Best Place to Buy: Amazon.com
My Ratings: 4.4 of 5 Stars
Warranty: 2-Year Manufacturer Warranty
Easy to use parental control: You can monitor your kids now. This app aims at ensuring they are safe. That is, every time they interact with the tablet.
Amazon FreeTime Unlimited: The offers last for 12 months. With over 20,000 apps. Subscriptions to the offer are allowed. You can also unsubscribe.
The dual camera, WiFi connections, durable battery, and 2GB RAM makes the gadget appropriate for kids.
Pros
Enough storage space
Quick processor
Durable battery
Durable design
Dual cameras
Cons
Restricts sharing of content
Amazon Fire HD 8
Best Place to Buy: Amazon.com
My Ratings: 4.4 of 5 Stars
Warranty: 2-Year Manufacturer Warranty
Amazon FreeTime Unlimited: The offer is worth upgrading your child's performance. It lasts for twelve months. Afterwhich, you can unsubscribe by contacting the customer care desk. Alternatively, visit the Amazon parental dashboard to unsubscribe.
WiFi connections: This allows for access to the internet. Online sites have every piece of information relevant to your child. Online gaming is also a good source of entertainment.
Dual cameras: They can capture every moment. Through the two platforms, your child can put to test his photography skills.
Pros
Parental control
Multitouch screen
Bumper case
Inbuilt stand
Long-life battery
Cons
√ Amazon Fire HD 10
(
Click Here)
, For The Latest Prices
Best Place To Buy: Amazon.com
My Ratings: 4.6 of 5 Stars
Warranty: 2 Year Warranty
32 GB of ROM: To provide space for storage of documents. Your children can take pictures, download files, record videos, and save the documents in the ROM.
2 GB of RAM: The Random Access Memory provides quick access to the internet. Therefore, online surfing is easier. Easy to use parental controls: Restrict all abnormal activities. Your children will surely be safe while studying.
Pros
Dual cam
2GB RAM
16Gb ROM
Durable design
Multi-touch screen.
Final Word
Apps are the driving force behind the amazing performances of top tablets. The apps dictate the kind of education your child will experience on the device. Amazon Fire Tablets are an example of excellent devices that offer quality services. By offering over 20,000 apps as a full year of free packages. Order the following tablets to enjoy Amazon FreeTime Unlimited.
Are You Ready To Make Your Decision? (Click Here)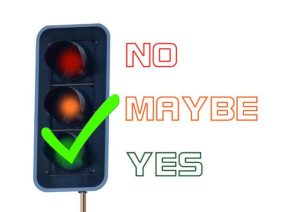 This content on the Amazon Fire kids tablet post has been another amazing journey articulating the most relevant wisdom for your child's early learning success. The goal of our learning blog is to deliver every parent their goal-based wisdom to move their kid's forward with an educator endorsed fun learning tablet.
Perhaps the time is now to engage our learning blog? As you are surely a very unique person with so much to offer us all. So don't hesitate to leave your ever so important and heartfelt comments below, for the sake of our children.
I hope to hear from you soon, sincerely, Jack Butler, founder of funlearningdevices.com
Click Here), Amazon Fire Tablet Store
(Click Here), For more fun learning wisdom
Thank You For Your Comments