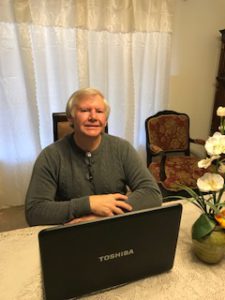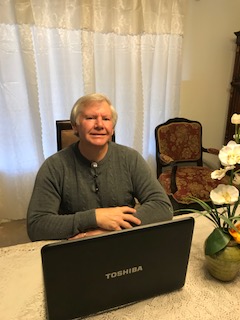 Hello, everyone, This is Jack and I am very pleased to introduce myself as the Founder of this Affiliate website. I am a baby boomer, at time's I like to remember back,  when not only were there no cell phones, as hard it could be to comprehend for some people,  there was only, our personal telephone at home, and a payphone booth on a corner, or in a shopping center, my how times have changed. For me,  it is very exciting to be part of the high tech world and to be able to market this technology with a complete understanding of the fundamentals of how it works, mostly because of my daughter's whom I adopted from Thailand at a later age, who helped open the doors of my education in the Internet World.
This is a blessing not only to be able to reach out to the World with a broader understanding, and offer these products while understanding the necessity of the content for our education, communication, and growth, of this fast-paced and highly competitive environment we live in. The mission of my Website is to be able to effectively reach out to everyone with quality and fairly priced product, that will be an effective tool for there communication, education, and entertainment.
Furthermore, it is, and will always be my hope, that through strong family and friendship relations, the world and our country will understand the importance of a good side by side conversation, that will always keep us very close as human beings. For this I  believe is the fundamental value of our human nature. Certainly, it is just a matter of time before all of our school districts utilize smart technology in all the practices in the classrooms, and I would love to be part of it.
Sincerely, Jack Butler, founder of funlearningdevices.com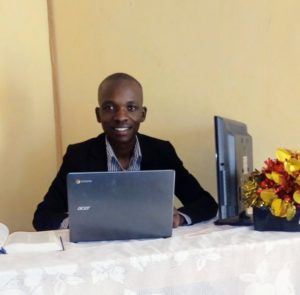 Education isn't everything but it's the only thing that our kids need to turn the world around for a brighter and healthier future.
Hi, everyone, this is Collins Nyong, a graduate with bachelor's degree in Actuarial Science and an enthusiast to technology; He's a vastly experienced writer with competitive academic and article writing skills spanning over 4 years in a couple of academic writing platforms and blogs. As a punctual, polite, and top-quality servant, he sees academic challenges as solutions that'll lead to an admirable generation.
Above all, Collins Nyong is an evangelist preacher, a child and adolescent advisor, having served as a teacher in various schools, his experience in leading and authority on raising children in the digital age, has impacted a considerable section of the society. As a preacher and evangelist, he speaks regularly to groups of parents, teachers, and health providers.
He was raised in Bungoma, Western Kenya, the time when education wasn't given much attention and only a few people could have access to quality learning. Many people were a bit disinterested in learning, until the 1990s and 2000s, when education won the heart of a larger population. God united me with Jack, a servant-leader with high-end wisdom and passion for a happy and educated generation; and a healthy society. Serving under him has been a great experience, and it has introduced me to the most interactive scope of the world through blogging.
My forte is communications of all kinds, and I excel at all forms, in all types of content and with an insurmountable fluence. Serving under Jack, I have learned to offer the same level of friendly, professional service no matter what level of the needs. I have consulted him, researched his wise ideas and offered suggestions, as he's been very welcoming and engaging as we work towards building a more educated future generation.
Jack's dream has been very heart-touching, inspiring and his desire to see our kids get quality education equally is an indication of passion for a better posterity. As the founder of funlearningdevices.com and betterhealthfortoday.com, Jack has impacted society and his well-thought view on making everyone safe, strong and healthy while raising educated kids.
Collins lives and serves in Rift Valley, Kitale, Kenya.