Amazon Fire 7 Reviews Both Best Rated Tablets
Thank You For Your Comments
All You Need to Know About Amazon Fire 7 Review
After a long time of improvement and refinement, Amazon Fire 7 has got the most interactive features and all-inclusive apps for all learners. Interestingly, after Amazon made the hardware upgrades for this device, it has become all the necessary aspects that kids need to gain learning authority. Probably, these gadgets are making the kids socially responsible and academically excellent.
Since the introduction of the first Fire tablet in 2011 by Amazon, their Fire 7 tablet has become the choice for most bargain shoppers. Besides, this has become the most favorite handset for those who have found confidence in Amazon's ecosphere. On top of that, the device has undergone several updates and upgrades to be the most interactive, easy to use, and maintain tablet for kids.
While Amazon, the famous technology giant, has made several improvements in processor speed and storage capacity, the overall usefulness of this gadget improved a lot. As a result, this remains the best tablet that you can buy at a low cost. Consequently, that's much better value for your money.
Counting on a sharper display, faster performance, and more robust speakers, you'll find that this tablet is excellent and user-friendly.

Amazon Fire 7 Review: The User's Guide
When you're looking for the best way to help your child and don't know where to begin, then you can rest assured that Fire 7 is your all-time choice. This tablet can eliminate your child's learning curve. Because it comes with all the essential features that can make education fun and exciting. Also, it is constructed with educator-endorsed Apps for interactive learning. Here are some essential elements that make this device useful.
Design and Durability
Ever since its inception, the Amazon Fire 7 has maintained a replica of its predecessor. This tablet has a 7-inch LCD screen surrounded by thick bezels. Besides, the back is constructed with matte plastic in black or one of the 3 pastel shades. These are blue, green, or pink. Also, there is a 2MP camera designed at the top left corner accompanied by the Amazon logo.
Aside from that, you will find the volume and the power buttons on the top of the tablet. On the other hand, there are other features such as a headphone jack as well as a micro USB charging port. Also, there is a MicroSD slot that can support a storage capacity of up to 512GB on the right side. The left side has a single speaker, and the bottom is bare. So, if your child holds the tablet in landscape mode, then they can reach the buttons easily. Therefore, if you are going to give it to preschoolers, then guide them on how to hold their device.
Amazon Kindle Fire Kids Edition, You-Tube Video
This Device Grows With The Kids!
While the Fire 7 has no IP rating to protect it against dust or water, it has a plastic build that can handle minor drops. Amazon celebrates the Fire 7 for being twice as durable as the iPad mini. However, its drawback remains the lack of the official IP rating.
Nevertheless, the essential step to take is to order the custom Fire 7 cover, which offers screen protection that doubles as an origami-type stand. So, if you are looking for extra security or planning on letting your child use the tablet.
Display, Audio, and Cameras.
The device comes with a 7-inch display, 1,020×600 LCD. However, its Pixel density is lower at 171 ppi. So, you can notice pixelation while looking closely at the screen or whenever you read a book. Typically, it's bright enough for indoor use. Probably, you won't see it in direct sunlight. Even better, the tablet has a decent color accuracy and a little cool. Viewing angles are just okay.
Audio.
The audio is exceptional. Speakers have been moved from the back to the side of the tablet, this device continues to offer an improved sound quality. Usually, the sound can be adjusted to the level of your comfort. Also, you don't need to use the headset every day. Instead, the volume can be customized with the volume button. However, the is a 3.5mm headphone jack as well as a Bluetooth 4.1 LE for external audio.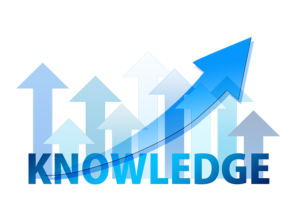 Aside from that, the Fire 7 comes with 2MP front and rear cameras. When used in bright light, the front-facing camera can support video chat. Also, the rear camera is excellent in bright light for quick shots.
So, the kids can take images of receipts or documents when learning. However, it's not uncommon for the camera to offer fewer quality images in low light. Probably, this is not unexpected. Because the camera quality isn't part of the tablet's chief selling points.
Hardware and Performance.
The exciting updates to the newest version of Fire 7 are internal. Majorly, Amazon has made a significant bump to both the processor and storage. Usually, the Fire 7 comes with a 1.3GHz quad-core processor, which is updated, and Amazon boasts of its faster than 1.3GHz usual experience. Also, the device has a higher storage capacity. Aside from the 32GB internal storage, you can boost it up to 512GB of secondary storage. So, your kids can save their movies and videos with confidence.
Amazon Fire OS.
The latest Fire 7 version runs a well-modified version of Android 7.1 Nougat. Indeed, the UI is heavily modified and bears more advanced experience than that you can get from the Android device. Amazon's
Fire OS was constructed from the ground up for media consumption, driving Amazon Prime subscriptions.
This tablet doesn't allow in-app purchases. Because it's customized for kids and learning experience. You will need to swipe up to show the home page featuring a selection of Amazon's custom apps as well as any new item you've purchased. Also, there is a search bar at the top of the screen. Otherwise, you will find several tabs directing you to books, videos, games, or the Amazon store. So, kids can tap on these icons and swipe between pages to get to the most appropriate list of features.
Amazon Fire Software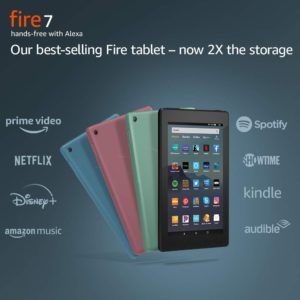 Product: Amazon Fire 7 Tablet
Best Place to Buy: Amazon.com
My Ratings: 4.4 of 5 Stars
Warranty: 2-Year Manufacturer Warranty
One big thing that misses from Fire 7 OS is the Google Play store. Alternatively, it has been replaced with Amazon's app store. This carries several apps that you can find in the Play store. Except for any Google apps.
That means your kids won't have YouTube, Gmail, Google Calendar, or even Google Play Music. Instead, Amazon offers the best, age-friendly, and kid-specific customized apps that replace the regular suite available on Android devices. Eventually, they work in a pinch.
There are several additions of features to the newest version of Amazon Fire OS. While it uses Android Nougat as its base, Fire 7 has picture-in-picture mode available. Also, Amazon has hands-free Alexa mode included. So, this allows your kids to use the table for Alexa voice commands. That will ensure access to audio and visual feedback, just as it is with an Echo Show.
PROS
Includes Hands-free Alexa.
Affordable.
Increased storage options.
CONS
Lo-fi sound quality.
Amazon-centric OS limits app options.
Conclusions
At $50, you can get Amazon Fire 7 fun learning tablet for your child. Probably this is the most reliable inexpensive tablet for learning. Whereas this year's updates are welcome, this tablet offers a much better display, faster performance, and dual speakers.
Are You Ready To Make Your Decision? (Click Here)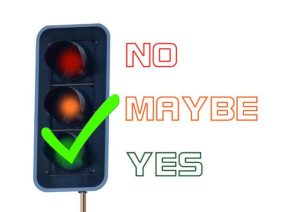 This content on the Amazon Fire 7 reviews post has been another amazing time articulating the most relevant knowledge for your child's fun learning experience. The goal of our blog is to ascertain and deliver every viewer the wisdom to move their children forward with an educator endorsed fun learning tablet.
Surely you are ready to engage our learning blog? As you are surely a very unique person with so much to offer us all. So don't hesitate to leave your ever so important and heartfelt comments below, for the sake of our children.
I hope to hear from you soon, sincerely, Jack Butler, founder of funlearningdevices.com
Click Here), Amazon Fire Tablet Store
(Click Here), For more fun learning wisdom
Thank You For Your Comments