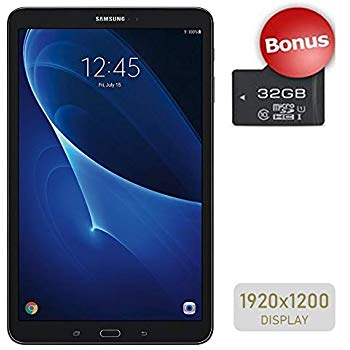 Samsung Tablets Sale For Your Everlasting Educational Experience
Thank You For Your Comments
The Best Tablet for Distance Learning: Samsung Galaxy Tab A
Technology advancements are influencing the way kids learn. From formal schooling to distance learning, it's no doubt that homeschooling will soon be the only option for kids. Ever since the need for competency-based education emerged, Samsung has turned kid's fears into achievements. With Samsung Tablets Sale For kids' Everlasting Educational Experience, they will be able to do a lot of things both on the internet and offline. Even better, you can regulate what your kids come across. So, they can enjoy kid-safe content only.
Whereas many parents are choosing to homeschool their kids, they are considering technology to help manage the learning process. On the other hand, distance learning has been on the rise lately. And there are many more joining the system with confidence and the determination to use virtual platforms in turning learning curves into educational opportunities.

Along the way, Samsung Galaxy Tab A 8.0 has remained to be the best choice for most E-learning students. Because it is a relatively affordable Android tablet with decent specs, besides, it offers all the necessary features of active learning.
PROS
Access to Google Play store.
Solid performance.
Good build quality.
CONS
The benefits of distance learning can be significant. All you need to do is to provide the learners with the best platforms. And that's where an interactive tablet becomes an essential item. Whether looking for
Samsung Galaxy Tab A vs Apple IPad, You-Tube Video
an inexpensive tablet for your kids' weekend-long Netflix binges, or perhaps you need something that they can toss in the bag efficiently for a simple walk, then Samsung is all you need.
Samsung Galaxy Tab A is an 8″ slate that comes with decent specs and software features that can't be offered by similarly priced competitors. Unlike Amazon's Fire tablets, Samsung provides unfettered access to Google AppStore. Probably, that makes Tab A a sturdy, budget-friendly, educator-endorsed option for both media-aided learning and Android-based gaming. However, Amazon's Fire HD 8 and HD 10 continue to offer a better value for your dollar. But what makes Samsung Galaxy Tab A the best?
Samsung Galaxy Tab A: All You Need To Know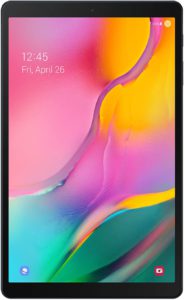 Best Place To Buy: Amazon.com
My Ratings: 4.4 of 5 Stars
Design, Display, and Connectivity
While technology advances, there's a lot to expect from the Samsung Galaxy Tab. This is a midrange A-series created for casual users and all-level learners. Tab A series range from 7 to 10.5 inches in size. For the best part, there are two variants for each tablet in this family. The Wi-Fi and LTE aspects make them unique to the kids.
For a long time now, the Samsung Galaxy Tab has seen a slight refinement in design. Today, the tablet is coming with an improved screen-to-body ratio. That makes it less squat. Besides, the camera bump on the back has become less pronounced. Also, the frame is constructed of smooth polycarbonate, and its back features a glossy aluminum shell. This can pick up fingerprints and smudges easily.
Although it is not the lightest tablet today, Samsung Galaxy Tab is easy to use and stable, holding it for a long commute. Even better, the overall quality of the construction feels more solid than Amazon's Fire tablets. So, most users have recommended a case when kids use the tablet.
Simple Construction and Design.
Power button as well as the volume rocker. Both of them are responsive and offer a satisfying click when tapped. Besides, there's a microSD card slot that is on the left. Basically, this is designed to accommodate up to 400GB of external storage. Besides, the device comes with 32GB of internal storage. Moreover, a USB-C charging port is constructed at the bottom.
On the other hand, there is a bottom-firing speaker that offers all the audio support. Also, the tablet is loud enough for the kids to watch streaming video. However, it doesn't have a high-end audio experience. Instead, the speaker sounds hollow and tinny when the volume is increased.
Display.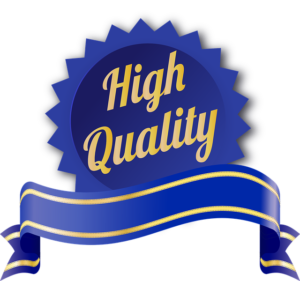 The display quality is decent. Usually, the Samsung Galaxy Tab has a beautiful front panel. Besides, the screen looks suitable for multimedia streaming. However, the text and drawings are a little fuzzy. The brightness and viewing angles are excellent. Therefore, the kids won't have problems using the slate in direct sunlight.
Processor, Battery, and Camera.
Undoubtedly, the Samsung Galaxy Tab tablet is powered by a Qualcomm Snapdragon 425 processor, which is clocked at 1.4GHz. Typically, this is a conventional processor for budget tablets. Also, the tablet comes with 2GB of RAM. That makes it snappier to use by the kids. Actually, the Apps open quickly, allowing basic multitasking to work without a hitch in testing.
Camera
Usually, the battery life of the Samsung Galaxy Tab A is secure. Kids can enjoy over 6.5 hours of experience when streaming full-screen educator-endorsed video over Wi-Fi at maximum screen brightness. Probably that is slightly longer than what they can get from other popular devices.
When it comes to the quality of the camera, some Galaxy Tab A series have an underwhelming camera quality. However, others such as the Galaxy Tab A 10.1 has a more improved camera for interactive visual effects.
Software and Features.
Tab A comes with an Android 7.1. However, there is a new experience of an OTA update to Android Oreo 8.1 for users with the Samsung Galaxy Tab. Probably, they can enjoy a 9.5 experience once updated.
Interestingly, once you install the parental controls on this device, you can limit the kids' access to a handful of redundant apps. These include Samsung Mail, Samsung Internet, as well as Samsung Notes. Restricting the kids from them can be helpful. Because they cannot be uninstalled. On the other hand, they can maintain the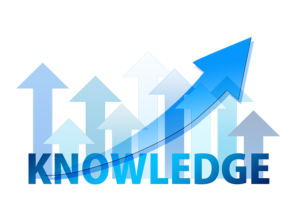 consumption of the data on an auto-update.
Apps
Apart from the Samsung Experience 9.5, there is a myriad of other software that is worth mentioning. First of all, you can secure a Folder that allows you to set aside a private location on the tablet. Here you can store documents and secondary instances of apps.
Samsung Flow allows you to share photos and most of the information between your tablet and Samsung smartphone. So, this can be the best choice for you as a parent with young children. Because the Kids Mode allows you to create a custom homepage together with kid-friendly content.
On the other hand, there is Samsung's UI that can have an improved Android experience. Also, kids can get access to kid-friendly apps and websites. So, customizing them makes your kids enjoy all the technology experience.
Conclusions
Technology is changing the way kids study and play. The advancements in world technology have created an impact on the broader community of creativity and innovation.
Samsung Galaxy Tab A is a nicely built, but a little pricey fun learning tablet with educator-endorsed apps and learning features. It's the best tablet with a compact size and long-lasting battery life. That makes it a perfect option for media consumption and basic productivity tasks. So, if you are looking for a better way to elevate your child's learning score, then the Samsung Galaxy Tab is the ready-made tablet that will see that happen.
Are You Ready To Make Your Decision? (Click Here)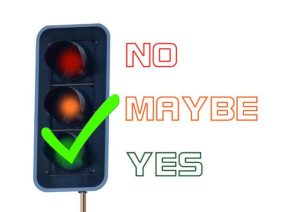 This content on the Samsung tablets sale post has been a pleasure articulating the most relevant knowledge for your child's exceptional learning experience. The goal of our learning blog is to produce goal-based wisdom for every parent to effectively move forward with the best-rated tablet for their kid's academic success.
Perhaps the time is now to engage our learning blog? As you are surely a very unique person with so much to offer us all. So don't hesitate to leave your ever so important ad heartfelt comments below, for the sake of our children.
I hope to hear from you soon, sincerely, Jack Butler, founder of funlearningdevices.com
Click Here), Amazon Fire Tablet Store
(Click Here), For more fun learning wisdom
Thank You For Your Comments