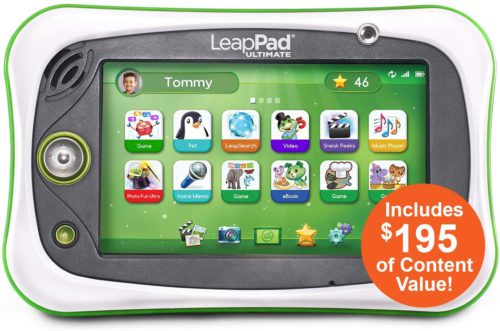 Amazon FireTablet LeapFrog LeapPad Kids Learning Tables Samsung & iPad
Thank You For Your Comments
How Tablets Are Enhancing Kids Learning Skills
Some consider that fun learning devices are a distraction and that they can only have negative consequences on children's learning. But there are different studies that demonstrate the effectiveness of these high-tech devices and how they
can improve the learning experience of students or even kids below seven years.
It may be true that tablets for kids will not help them learn better or develop a good language ordinarily. However, they need direct interaction with the adult to achieve it. The reality is that in older children, tablets or electronic
devices can help them learn better and gain knowledge.
For the purpose of this article, we will be talking about how new techs are helping kids learn more, pointing out to facts and several case studies. We will also be giving a review of the latest kid's tablet devices.
Do children really learn more with new techs?
The use of new technologies in schools, combined with regular education, can improve the grades of children. Research conducted in Auburn, Maine showed that elementary students who used tablets scored higher than those who did not. Another study mentions that 86% of students believe that tablets can help them study more efficiently. According to a study carried out by the language platform Lingokids, children retain up to twice as much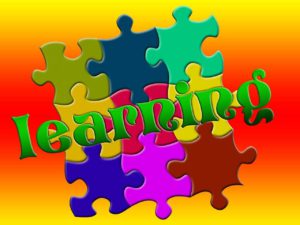 vocabulary when it is taught through applications, instead of traditional teaching methods such as vocabulary cards.
The experiment showed that the group of children who had received class with the traditional systems had retained a total of 41 words. In the case of minors who had played with the application, the figure was raised to 102 words.
The brain of a child in its early years is born with 100,000 million neurons. Each of these neurons has the capacity to create 20,000 connections.
Depending on the level of stimulation received by the brain, these connections will become more numerous. However, with the passage of time, they will diminish. That is why it is at the earliest ages when we are most inclined to acquire a language.
Several scientific pieces of evidence have shown that the ideal age for this is between birth and six years of age. These facts show that with the learning experience with an effective kids' learning tablet and a bit of guidance, your kid could be on their way to becoming more sound academically. They are a fun way to study and allow
them to do it in a much more unconscious way.
New Techs Contribute to The fun and Motivation of The Child
The generations born in the digital era have grown up surrounded by mobile phones, tablets, applications, video games, etc. These are an endless number of stimuli that are conditioning their way of relating and also educating themselves.
Tablet devices: A preferred learning tool
The tablet continues to be the main learning tool for many children since they are preferred for various reasons. Among these reasons is that it seems that tablets help kids to learn effectively. Here are the reasons why tablets and other related technologies are fast becoming key learning tools for kids:

Developing skills
Exposure to mobile devices before the age of five years can be beneficial for users, as they are able to develop faster skill sets through age-appropriate applications that develop their coordination and hand-eye motor skills through repetitive use.
Students with disabilities and learning disorders, such as those who suffer from dyslexia, will also benefit from the use of tablets.
This is as they can find good tools through the Internet that will help them with their reading disorder. It is also proven that students with autism (80% to 90%) have better results in their learning with the use of tablets with different knowledge.
Educational applications
A large amount of information available and accessible on mobile devices is one of the reasons why many people find the use of tablets as a very effective learning tool. Not only for children but for people of all ages. There are many learning and educational applications available for teachers to recommend to parents for children to improve the learning they are receiving. In addition, an Apple Store and Play Store, you can find a wide variety of educational applications for students of all ages which are helpful in improving their learning.
Classes can be reinforced at home with some educational applications to deal with similar topics such as those
taught in class. While it is true that children should not be 'hooked' at all times to new technologies, the reality is that they can be a good tool as long as their use is controlled and moderated.
Best kids tablets 
If you've decided to drop every technophobic tendency towards your little ones, you might need to start somewhere, provided you wouldn't forget the need for keen moderation. Hence, we are presenting to you the best tablet models for the 21st-century kid.
5 reasons to buy a child tablet
Attractive price.
Pre-integrated parental control.
Turnkey content suitable for children.
Design and impact resistance (sometimes optional).
Have a tablet dedicated to the child.
4 reasons not to buy your kid a tablet

Technical characteristics are often poor.
Looks more like a game console than a tablet.
May not able to serve the whole family.
Likely to be left behind quickly when the child is growing up.
Without further ado, we have selected tablets that help the learning experience of kids. These are
created for your child's exceptional early fun learning experience.
The Latest Tablets For Kids
LeapPad Epic Academy Edition, (Click Here)
This Android-based learning tablet includes exclusive full-access to LeapFrog Academy, the new learning subscription service from LeapFrog

The tablet is packed with on-board learning content plus access to leapfrog's award-winning library including hundreds of games, apps, videos, and music

Parents control when to add more features such as web, Netflix, and Android apps as the child is ready

The tablet is kid-safe right out of the box
The customizable home screen allows your child to create an environment, add stickers, animations, and more, inspiring their creative play and self-experience.

The tablet is kid-safe right out of the box.
This ultimate kid-tough tablet features a 7″ shatter-safe screen, multi-touch capacitive screen, and a built-in bumper for durability

Included content value – $110 of included content

Games, videos, eBooks, and other apps sold separately

Exclusive Just-for-Me learning technology built into many of the learning games adapts the curriculum to a more or less challenging level to keep kids engaged and motivated

Includes a kid-friendly web browser that provides access to pre-selected websites all approved by learning experts. Ages 3-9 yrs

Access to a library of content including award-winning apps and cartridges featuring kids' favorite characters

Wireless – Wi-Fi 802.11 b/g/n
The LeapFrog-LeapPad 3  
Discover exciting experiences and thrilling adventures with the LeapPad3. This high-performance Wi-Fi tablet includes a fast, powerful quad-core processor and sleek design. Designed for children 3-9 years old.

Features a shatter safe 5″ capacitive touchscreen that's highly responsive—perfect for a child's light touch. LeapSearch serves up only age-appropriate videos and more from the web – all approved by learning experts.
Built kid-tough and thoroughly drop tested, the LeapPad3 tablet is perfect for worry-free fun. Enjoy hours of play with LeapFrog's lithium-ion rechargeable battery that's easy to recharge via USB or AC adapter. 4GB of memory.

Access LeapFrog's learning library of 1000+ educational games, eBooks, videos, and more. Games automatically adapt to your child's learning level and draw from 2,600 skills across reading, math, writing, and more.
Strong parent tools let you fine-tune and control what your child is able to access. Sign up to receive learning tips and progress updates to see how your child's skills are developing as they play.
Adult Tablets That are "Great" for Your child
So between tablets that are really child-minded (but not very scalable) and fake-good-ideas that are not child-friendly, are there no other possibilities for recycling adult tablets for kids? Round the question
with four tracks!
The iPad Mini
The Apple tablet could be a target for children, with a real promise of evolution while combining an ersatz parental control. Indeed, the tablet has for her (and for the public that we are talking about here) some assets are listed below.
Size is more suitable for children.
A price lower than its other big sisters.
Parameters allowing to obtain security almost equivalent to the kids' tablets.
As for security, as we mentioned above, the iPad allows configuring the first level of control (Settings -> General -> Activate restrictions). It allows through a password to disable applications that could lead your children to inappropriate menus. We advise you in this case to suppress YouTube, Safari, and application downloads. Then, all you have to do is install the applications you want for your daughter or son.
Finally, think of an accessory protecting the tablet of the little one? It will avoid unpleasant surprises in case of sudden shocks. This is also one of the default tablets thought for adults: they are rather fragile and can break after a single small fall.
Amazon Fire
The Amazon Fire is an extremely affordable tablet. It is also
very powerful with multi-user options combining advanced security settings. Thus, you will be able to define for each member of the family: who can do what and for how long. In addition, the 7″ format is much better for a grip by a child than for a heavier and less maneuverable 10″ format type. The Amazon tablet will guarantee a real evolution according to the age of your child, with rich content, sometimes free, or really cheap.
Android tablets
LeapPad Epic Academy Edition, (Click Here)
Here, it is more complicated to summarize a simple solution. The range of Android tablets "high or medium range" is particularly much and varied. The Android operating system is also known to be a bit harder to address for neophyte users and therefore a fortiori for young children.
However, the latest version of Android shows new features, with improved security and better multitasking. "User sessions" also allow entrusting this kind of device in the hands of children
Several models may be suitable but we particularly like Huawei's MediaPad M3, released at the end of 2016 at a reasonable price for very interesting features. The educational offer – again – is not as rich as on iPad but remains quite interesting.
The games available should entertain them for long car trips. If in addition, the dad and/or mom are little geeks around the edges, it could also be a very good choice for your children. As with mid-range and high-end Android tablets, it will take some time to find apps for kids. There are many games on the Play Store for all
ages. And you will have the benefit of having a tablet that can also be used by
parents.
Samsung Galaxy Tab A, (Click Here)
Take in your favorites on a screen that looks good in any light on a sleek metal frame that's comfortable to hold
Power through movies, games, emails, and more with a long-lasting battery that gives you up to 14 hours of video playback

Get 32GB of Built-in storage and expand your Memory up to 256GB with a Micro SD card (sold separately). Wi-Fi: 802.11 a/b/g/n 2.4+5GHz, HT40

Internet use time: up to 15 hours, music play-time: up to 153 hours. Get 3 Free Months of YouTube red with Google to play music, plus enjoy Samsung's kid-friendly apps; Bluetooth v4.2

Bixby home serves up relevant content like weather and news and gives you a preview of your day
Tablets at low prices
If investing in a tablet priced more than 150 USD seems unreasonable for a child machine, then you can fall back on low-cost touch-pads at low prices. As their name suggests, they are cheap, which is their main advantage.
They are not powerful, but for a child, it is more than enough. Low-cost tablets run on Android. Among the best-known brands in this sector is Amazon with its Fire and also Archos, Lenovo, or Acer. In general, the quality is good despite the low prices of these brands. As with mid-range and high-end Android tablets, it will take some time to find apps for kids.
There are many games on the Play Store for all ages. And you will have the benefit of having a tablet that can also be used by parents. You will find many more applications for your children but it will take a minimum of hands in the settings of your tablet.
Indeed they are often delivered empty of content, without parental control configured. Regarding, this last point, if the tablet does not offer any control system, you will find dedicated applications on the Google Play Store or on the App Store.
The last point to consider is the fragility of these machines. Unlike child tablets, classic tablets are not particularly designed to withstand shocks. You can solve this problem by getting a protective accessory.
In Conclusion, Tablets and Reviews With an Effective Kids Learning Tablet
As you will have understood, there are pros and cons to each solution. Tablets for children are more economical but will likely have a shorter lifespan (in terms of evolution). It's also a turnkey solution with pre-installed applications and easy-to-manage parental controls. An asset if you do not know anything about it. They are also designed to withstand shocks. The tablets for adults will be a little more expensive but will offer prospects for much larger changes.
You now have all the elements to make your decision. Technology is a tool to improve the skills of your children and their learning habits. New technologies in their right measure can be a great learning tool for children. However, without control, children can become addicted and even obsessed!
Are You Ready To Make Your Decision? (Click Here)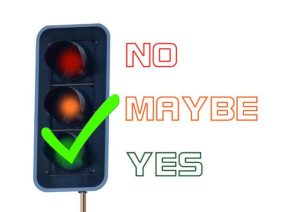 This article has been a real pleasure articulating for the benefit of every viewer to move forward with the confidence to make the best decision for their child's best academic outcome.
Please feel free to leave your valuable and engaging comments below, for our knowledge growth as well as your's. Sincerely, Jack Butler, founder of funlearningdevices.com.
(Click Here), For More Home Page Offers
Thank You For Your Comments