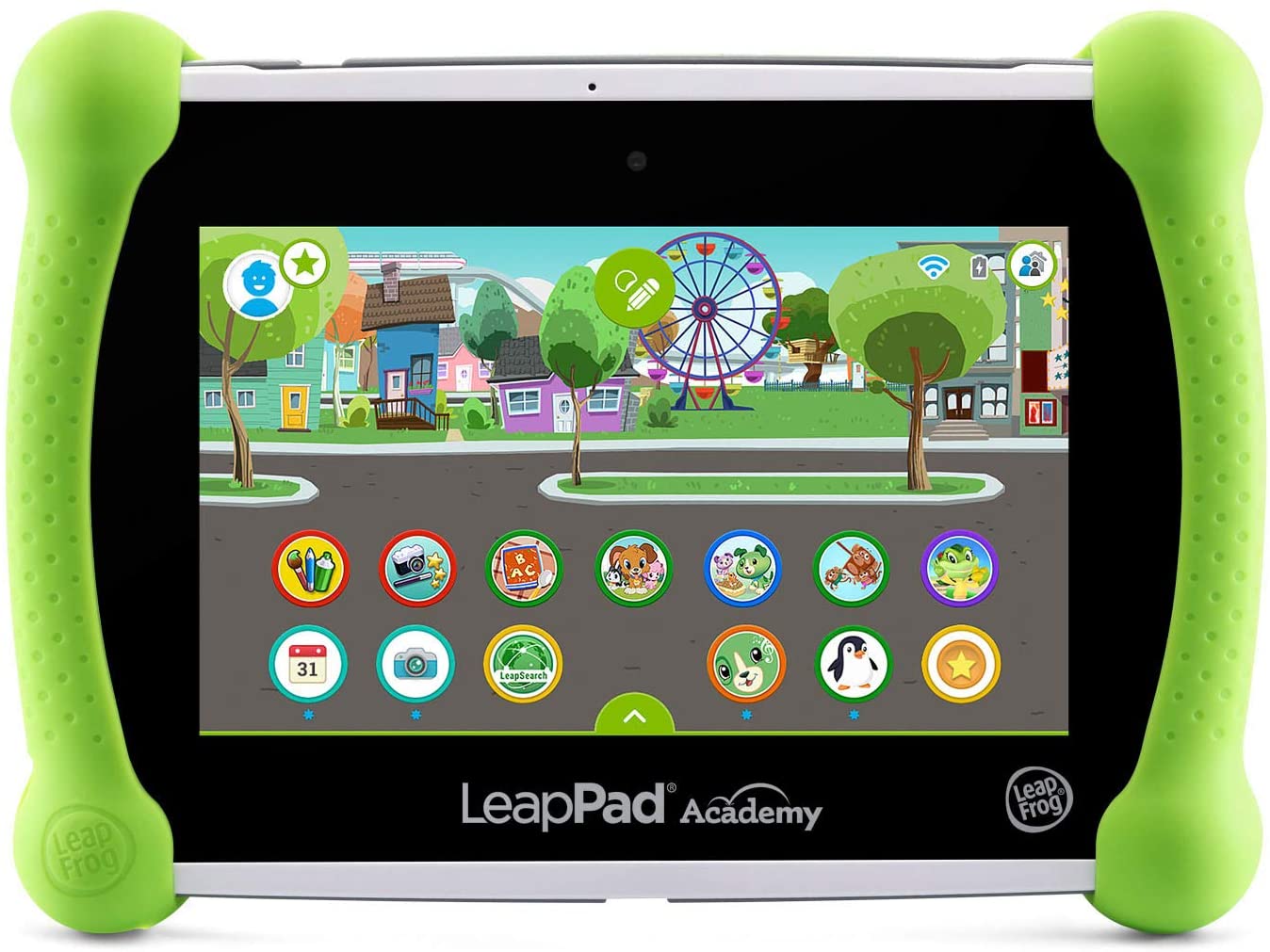 What Best Kids Tablet Will Enhance The LeapFrog LeapPad Learning Path?
Thank You For Your Comments
When to Introduce Tablets to Kids
Immediately they realize that their hands can do the magic of grasping any object, kids go for anything including electronic devices around them. Some experts will tell you; it is the right time for them to have a toy. At that particular age, when no much care is taken, then you will have to replace your phone screen over and over. But is it age-appropriate for them to have one?
Discover the great idea behind the best learning tech! And what best kid's tablet will create your child's' dynamic & social fun learning experience?
A tablet is a high-tech device with its automatic running system. Through this gadget, the kids can call text, surf, and email; take videos and pictures with fewer limitations. Therefore, the age at which this device should be given to your child is a paramount idea. In this article, a few tips have been exclusively detailed to know when your kids can start benefiting from the technologies.
Wait Until They Reach Preschool Age!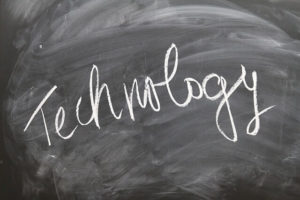 The fact that your screen is full of their fingerprint does not guarantee them the readiness to use an electronic device. In fact, the expert's advice for parents is to wait until the child gets at preschool age. A child under two years old isn't able to use a tablet correctly.
At a tender age, kids learn better from the interactions they have with the real world. Also, any time spent on the screen by one-year-old kids does not have any developmental impacts on them.
However, at preschool age, which is at two years old and above, these kids have already developed into active media partners. They can learn from the sounds made by the apps on their devices. In fact, the majority of the apps come with strategies to attract their attention.
For instance, repeating an idea, use of child voices rather than adult voices, and presentation by use of attention-seeking pictures and sounds. Build your child's resilience with the educator-endorsed tech!
Effects of Technology on a Child's Development
 We live in times where you can leave your parental tasks to technology. But, as much as you feel relieved of the burden of going through your kids' academic and social progress daily, we ask one big question. Does tech affect your child's development?
Explore different ways of engaging your child!
From the look of things, technology has come with much good.
But as with any product
, what are the cons of technology?
Many times parents end up hurting their kids by considering only the positive effect of a gift to their kids. But as a parent, much consideration should be on the negative impact of any commodity meant for your child. Because it is only when the negatives are minimized that the product becomes conducive for child use.
Back to the impacts of technology on our kids. Anything a child interacts with will affect their social and emotional abilities – which will in return affect their academics.
Let us talk about
these effects, both negative and positive.
Positive Impacts of Technology on Children Development
Technology will make them aggressive in their academics. For instance, while playing a particular game on the device, kids tend to be focused on them to get to the top. There is a high chance that the kid will apply the same in their classwork. As they tend to believe that for them to achieve whatever they want, they must be aggressive. Just like in their tablet games.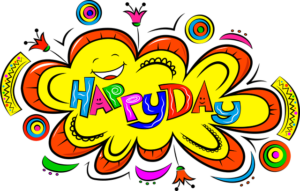 This means, with concentration,
classwork is made easier
. Therefore, technology improves kid's attention by creating game apps.
In such games, instructions are given at the beginning of the game. For them to win, they must fully concentrate when guidelines are provided. Strengthen your child's concentration as they become positive to success.
Negative Impacts of Tech on Kids Development
What will be expected when kids spent their entire day on tablets? With no time to interact with others, kids can learn to be hostile among themselves.
Our parents could let us play with other children in the neighborhood. The fact is, we were only excited about the games we played not knowing how much help it had to our social life. I must say, with the high rate of children using tablets, the coming generation is going to be a focused one where everyone minds his or her engaging activities.
Therefore as parents, we ought to limit the time kids spend on their devices. And create another time for them to play with their friends.
Tech life affects the parent-child relationship.
But what best kids tablet
will create your child's' dynamic & social fun learning experience?
How many times have you bought your kids a device to cater to the lonely time they spend while you were on a trip? Do you leave when they ask an academic question by redirecting them to their tablets?
Setting The Time Limits
Therefore as parents
, we ought to limit the time kids spend on their devices. And create another time for them to play with their friends.
When tablets are used in this way, they destroy that good relationship between parents and kids. The kids may start seeing tablets as parents' excuse not a solution to their learning curves. With that notion in kids, parents may end up losing a portion of their hearts.
Severally I disagree with them. Why? Because they did not eat their meal as they were playing on their tablet. As much as I bought the device for them. However, I have learned to be there for them. Besides,
giving them the best
tablet for kids, be there for your kids, and watch them advance.
LeapFrog-LeapPad 3, Affordable Fun Learning Tablet, You-Tube Video
LeapFrog LeapPad 3, Amazon. com, (Click Here)
Inspire them as you correct them whenever they go wrong. By the way, do you engage your child? Talk with your kids and let them share their fears. Empower the kid to become confident as they make the best decision.
The Role of Parents as Kids Interact With Technology
Parents have a vital role to play in their kid's life. While kids grow up their needs change, they stop being lulled by tablets and they begin learning from the tech. Which makes it very necessary for close supervision as they go through their studies.
As a parent, how are you controlling your kids' interaction with technology?
With a well-planned system
, children can reap big from technology. But with a worrying plan, instead of technology improving them it will destroy them. Therefore, for your kids to benefit from the devices, consider doing the following:
– Choose the best parental control.
As a parent, the term parental control must be a common vocabulary. Not all kids will follow your instructions fully. Most will pick only a few rules they feel they can live under. Help your children make the right move. Kids enjoy seeing you inspire them to do more.
Let them enjoy their experience
as you supervise their rise. But are your children ready to disrupt their tech advances with parental control?
And what will you do? This is when parental control will shape them into what you wish them to be. Some tablets will come already preloaded with the app. But for other devices, you will have to find it.
Parental control will limit what they access while surfing. The internet is like a market place. Everything is found there because there is a variety of demands. Therefore, it is easy for a kid to access adult apps when their device is not restricted. With parental control, specific websites can be the only ones their devices can reach.
The LeapPad Epic Academy Edition, Amazon.com, (Click Here)

It will come to an end. The parental control can be set into a manner the device goes off at a particular time.
With restricted time spent; kids can have time to sleep which is healthy.
Parental
 control can restrict
them from playing one game over and over. Addiction comes with continuous participation in one game. This means, with the power they will be able to develop all-around by playing different games.
Participate in the kids' activities while they interact with tablets.
Children need your presence in their studies. That little effort that you make will result in success. Being there for them has a significant effect. There are different ways in which parents can participate.
• Helping them do their homework. Try to spend thirty minutes to guide in answering a few questions in their assignment. With that, kids will feel loved,
and they shall work harder
to impress you.
• Play with them. Technology has eased things up. You can play football while in your sitting room. Have some time to play any educational game with your kids. It is also wise to let them win. It will boost their self-esteem much.
• Find your kids an educator-approved tablet.
What will determine the success of your kid is the appropriateness of their tablet. How well is the tablet you purchased for them? In the academic world,
technology develops daily
. Today it is this version tomorrow another one. What makes it difficult to navigate is the rise of some low-quality products manufactured. Therefore, it is essential that you choose the best device with good features for the kids to explore.
Features of a Tablet: All you need to Know!
The LeapPad Ultimate, Amazon.com, (Click Here)

Storage capacity. How much information can the device save? Does it have an external storage slot where additional storage can be added? That is the first element to find in an effective early learning tablet for kids.
The processor. How fast is the ROM?
A good device should process
any information faster. Discover the best talent with expert-approved content.
Battery duration. How long does the battery take before it runs empty? The best kid's tablet has its battery last for over 12 hours once it is fully charged.
GPS receivers.
A good tablet must
be able to receive information from a wide range of searches. So, what best kids tablet, will create your child's' dynamic & social fun learning experience?
The Operating Processors
Antennas. A good device should have strong Wi-Fi and a cellular signal for both sending and receiving. As much as there is no strong internet, the connection is hard to access to any information.
Graphics processor. Every image displayed on the screen is dependent on the graphics processor of the device. So, a good processor will relay complete information to the kid.
Bluetooth chip. For file transfer,
a good gadget must have
a Bluetooth chip. Here, numerous files can be sent and received without any cost.
Speakers and sound processors. The majority of educational toys depend on audio. With worrying speakers, the sounds will be produced making it difficult for the kid to hear them.
Camera. Life is recorded on a camera. With a camera, your kids can capture every moment of their class or trip. A good camera will give a clear story. Therefore, a tablet should have at least one camera.
But where do you find
the best tablet for kids?
Conclusion, What Best Kids Tablet,  For Your Child's Fun Learning Experience
Technology is advancing every day. It is ready to take your child high and higher. But are they prepared to gain skills and experience through educative tools? Have you tested their ability to become successful?
Are You Ready to Make Your Decision? (Click Here)
This article is another example of our ongoing growth of knowledge that comes with the process of each and every post, this is because of your engagements as well, within our site membership platform, and the comment section.
With that said, it has been nothing short of a true pleasure to articulate this post, for every parent that is sincerely seeking the knowledge to move their child forward within their early learning process, with an educator endorsed fun learning tablet.
Please always feel free
to leave your engaging and heartfelt comments below, for the benefit of every viewer, as we all will grow from your knowledge as well, and that definitely includes me.
One of our most valued goals is to return every one of your comments within your timeframe of hopes, as you are the reason that we hear if this does not occur, I am certain we are seeking the most relevant content to give you the answer that you are seeking and most importantly deserve.
(Click Here), For More Home Page Offers
Thank You For Your Comments