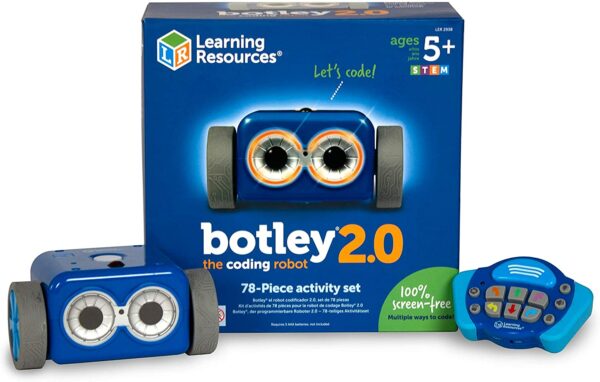 The Best Coding Toys for Kids + Early Preschool Learning Systems
Thank You For Your Comments
Fun learning devices are the best tools that'll influence your children's learning by supporting their experience. From early childhood education to advanced knowledge, today's system has become savvy and easy to manage. All you need is to lay a firm foundation aided by the best coding toys for kids-early preschool learning systems.
The 9 Best Coding Toys for Kids-Early Preschool Learning Systems By Fun Learning Devices Associates
Surprisingly, not every machine can be useful for your child's learning. For instance, high-grade students can not appreciate learning toys when given to them. However, preschoolers can. On the other hand, advanced tablets aren't suitable for preschoolers. That's why there is always an educator-approved fun learning machine for every child at any level. When it comes to competence-based learning, age-appropriate devices are suitable for effective education.
But then again, Is your child tired of conventional toys? Or perhaps, do they prefer tinkering with more interactive and engaging electronics?
Seeking Your Inner Spiritual Foundation? (Click Here)
Well, the most straightforward solution is to get similar toys for them. That'll not only fulfill their curiosity, but it will also create STEM knowledge in them — an essential requirement in the modern world.
And What Are The Best Coding Toys for Kids— Reviews?
1. LEGO Boost Creative Toolbox 17101 Fun Learning Robot Building Set
Best Place To Buy: Amazon.com
My Ratings: 4.5 out of 5 Stars
Warranty: Click the Above Link For Available Options
Teaching your kids the same things every day can be tedious. That is why modern learning has created a more significant influence on the way kids learn and interact.
For example, you can fuel their interest and creativity by giving them the LEGO Boost Creative Toolbox 17101 Fun Learning Robot Building Set, one of the best tech-savvy toys for kids learning.
This electronic toy is best for fostering the insatiable interest of children in technology. It comes with over 827 LEGO pieces you can use to build 5 different robotic structures. These include Vernie the Robot, Guitar 4000, MTR 4, Frankie the Cat, and Autobuilder. After constructing these adorable robots, your child can quickly code individual behaviors in every robot through the LEGO Boost app — which is free.
What else is included in the kit?
Also, the kit includes a playmat plus a LEGO Boost wall poster. Even better, this can combine the equipment with toys like the LEGO City 60194 Arctic Scout Truck for a child's fun learning experience.
(Click Here), For Content on Apple iPads
Pros
Coding of the robots with the free LEGO Boost app
5 multifunctional models
Complete assembly instructions in the app
Compatible with other LEGO toys
Cons
The app isn't compatible with all operating systems
2. Botley, the Coding Robot Activity Set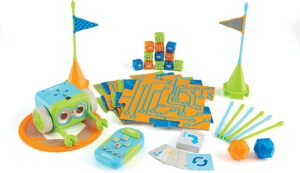 Best Place To Buy: Amazon.com
My Ratings: 4.5 out of 5 Stars
Warranty: See Manufacturer For Plans
Does your child like the basics of STEM learning? Do they dislike toys that are entirely dependent on screen time? Then getting them hands-on experience with the Coding Activity Set by Botley can be a great idea.
Usually, this is one of the best coding robots with no dependence on Apps to understand the working.
Typically, it is a complete beginner programming set suitable for kids aged 5 years old and above. The electronic set comprises 77 pieces — including the 40 coding cards, a detachable robot arm, 6 double-sided tiles, a remote programmer, and 27 interactive obstacles. Generally, all your child need is 5 AAA batteries, 3 for their new coding machine Botley and 2 for the programmer, and a screwdriver.
Pros
Screen-time free
Suitable for children as young as 5.
Can be upgraded with Coding Robot Action Challenge Accessory Set
The device has smart logic
Cons
Instructions need more detail and clarity
3. Learning Resources Botley, Coding Robot 2.0-Activity Set: The Coding Robot for Kids, Early Programming, STEM Toy, Ages 5+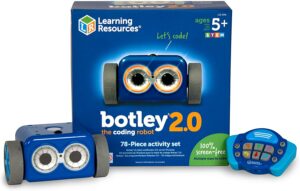 Best Place To Buy: Amazon.com
My Ratings: 4.5 out of 5 Stars
Warranty: Click the Above link For Options
When you are looking for a hand-operated drone and Flying toys for girls and boys, then look no further. This is the best choice for both toddlers and kids. While drones are a new way to solve most problems in our daily lives, teaching your kids to make and operate them can be a better move.
We understand the importance of robots in the world today. Whether it's photography, military, or remote sensing, these little tools are making a new normal for us. While keeping their influence in view, teaching the experience and coding technology to children is the best way to reach more remarkable achievements. That way, the Jasonwell Hand Operated Drone can be an excellent tool for kids.
While its spaceship-ish structure grabs children's attention instantly, this smart device makes sure that kids are entirely safe for playtime. For that reason, they place the propellers inside an orb. This has 5 in-build sensors to collect your child's hand movement information and directs their device to move accordingly.
Unfortunately, this toy is susceptible to crashes. However, you don't need to worry about the sturdiness of this device. That is because it's made from high-grade ABS material. So, crashes won't have much impact on the machine.
Pros
2 speeds available
USB rechargeable
Propellers are placed within an orb to allow maximum safety
5 sensors
Made from high-grade ABS material
Cons
Sometimes, it flies at heights that can be inaccessible to young kids
4. Garmin Vivofit Jr 2 Kids fitness activity with a smart tracker band — Tech toys for kids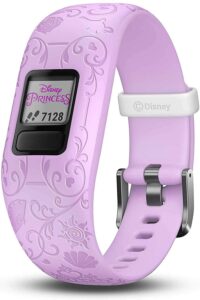 Best Place To Buy: Amazon.com
My Ratings: 4.4 out of 5 Stars
Warranty: See Manufacturer
Is your child passionate about high-end characters in Captain America, Spiderman, Star Wars, or Disney Princess movies? That's great. You can turn their interest by keeping track of all the mischiefs by managing their character through the Garmin-Vívofit Junior 2 Smart band.
This is one of the best electronic tools for kids available on the market today.
Aside from being an adorable, smart band, this device serves as both a tracker and an eye-catching accessory. Generally, your child doesn't have to worry about the device failing while swimming because it is water-protected. Further, its battery life is more than 1 year. So, you do not have to do battery switching after every fortnight.
Aside from that, the tracker is compatible with the app designed by the company. Usually, it has multiple games to keep your child happy in adventures. Also, the app is labeled as Personal Parents
Assistant as it showcases all the data about your child's activity. Further, you can remind your child about their duties. For better results, you can arrange family activities in order as you let the adventures begin!
Pros
Multiple Marvel Avengers games
You can turn it into the parent's assistant
Long battery life
Swim-friendly

Tracks all the kid's activities
Cons
App synchronization is cumbersome
5. Best Smartwatches For Preschoolers GPS tracker with the phone — The ThinkFun Gravity Maze Marble Run Logic Game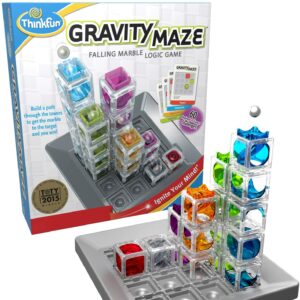 Best Place To Buy: Amazon.com
My Ratings: 4.3 out of 5 Stars
Warranty: Click the Above Link For Options
Do you want your child to exercise their mind and logic in an entertaining and fun way? Well, you've come to the right place! Getting them the ThinkFun Gravity Maze Marble Run Logic device can be a great idea.
This is a package that comprises 6 items — the game grid, 60 challenge cards, 9 building towers, a target tower, 3 marbles, and instructions. The primary reason for this game is to use virtual perception and reasoning skills to take the marble to the target tower.
The game may seem overwhelming. However, you don't need to worry. Typically, the instructions are quite clear. Therefore, your joy won't will not be limited.
Usually, the challenge can be from the beginner level. It is crucial to train your child while at the STEM level to master the concept until the expert level gradually. Because it contains marbles, for that reason, you need to make sure that kids at 3 years old or below don't struggle much with it.
Pros
Detailed instructions
Has challenges from beginner to expert level
Enhances visual perception and reasoning skills
Cons
Contacts between pieces are weak
6. Osmo Detective Agency – Best Tech toys for kids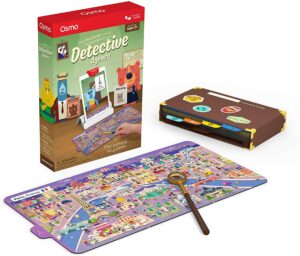 Best Place To Buy: Amazon.com
My Ratings: 4.4 out of 5 Stars
Warranty: Click the Above Link For Available Plans
When you want to blend your child's analytical and observation skills, then the Osmo Detective Agency is the best idea. This is a fun learning device that will allow kids to explore geographical space entertainingly.
From the name, this game is centered around detective themes. Also, it involves a search for clues through 6 different cities. These will help your child in understanding the geography of other places — specifically the essential landmarks. Further, the process of getting information enhances the kid's development of critical thinking and observation skills.
Also, the package features a map holder, 4 double-sided maps, and a magnifying glass. Eventually, the kids will need the Detective Agency app, a tablet, and the Osmo Base as they begin their ride through 6 famous cities of the world. Typically, there are many more Osmo games about maths, coding, language…
Pros
Self-guided
Develops analytical and observation skills
Teaches geography
Teaches culture and history
Cons
7. VTech KidiZoom Smartwatch DX2 — Smartwatch for kids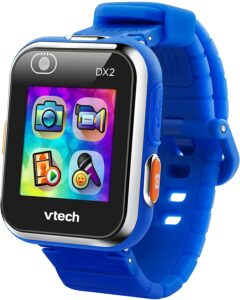 Best Place To Buy: Amazon.com
My Ratings: 4.3 out of 5 Stars
Warranty: See Manufacturer
Smartwatches are all the rage nowadays, and almost everyone familiar with technological advancements has one. Do you want your kid to join this trend of exploring the world of innovation and creativity? Well, you don't need to do much, the Vtech KidiZoom Smartwatch DX2 will offer everything you need.
This is a smartwatch with not just one, but two cameras for your child to take amazing selfies and action videos. Plus, they can customize the photographs through different filters, frames, and many more editing options.
The reason we consider this one of the best electronic devices for kids is that it has built-in parental control to disable any content you consider inappropriate for your child. Also, it allows you to restrict screen time by activating a daily time limit.
Often, kids tend to misuse these gadgets during water play. However, that will not happen anymore. All thanks to the KidiZoom smartwatch's splash-proof technology. All you need is to let your kids match your hi-tech watch with their electronic tools. Besides, the machine is available in camouflage, pink floral birds, blue, black, and purple.
Pros
Time, motion, and editing apps
Splash-proof
Two cameras
Parental control
Cons
The technology requires an upgrade
8. Snap Circuits Classic SC-300 Electronics Exploration Kit
Best Place To Buy: Amazon.com
My Ratings: 4.8 out of 5 Stars
Warranty: Click the Above Link For Options
Your child is aged 8 years old or above and smitten with the various electronic tools, Right? Then the Snap Circuits Classic SC-300 digital Exploration Kit can be a great addition to their learning.
This is a fantastic toy for the beginner in electronics. Usually, it offers more than 60 parts. Besides, the machine is built with over 300 experiments. Some of these include a Lie detector, an AM radio, a photosensitive electronic organ, and a two-finger touch lamp.
Compared to many other electronics-related toys, this fun learning device doesn't need the soldering of external tools. Instead, the components are available within the package. These include a resistor, a microphone, snap wires, a slide switch, and capacitors. Generally, these are all you need to get your child's STEM experience started in electronics.
Pros
Upgradable

by purchasing UC-70, UC-50, or UC-100 upgrade kits
Offers 60+ parts to conduct 300 experiments
Doesn't need soldering or external tools
Cons
Need adult help in assembling different parts at first.
9. Anki Cozmo Toy Robot — The Anki adorable coding robot for all kids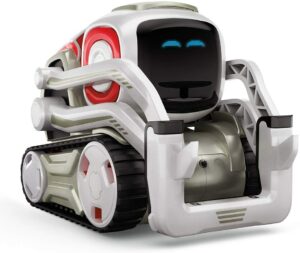 Best Place To Buy: Amazon.com
My Ratings: 4.3 out of 5 Stars
Warranty: Click the Above Link For Current Plans
Do you want your child to enjoy the company of the best friend that teaches and familiarizes them with coding in a fun way? That's what every parent is planning to build. That is fine!
So, all you need is to get the Anki Cosmo Toy Robot. This is a cute companion that gives an admirable character out of a robot movie. Also, it is a perfect educational tech toy that will help anyone new to the world of coding.
Typically, the top distinguishing quality from its competitors is its durability. Once you get this device, the next thing you need is to download the Cozmo app on any iOS or Android. Consequently, the kid will be ready to learn and practice coding.
Your child can challenge their fellows to games, or even they can see things from a higher perspective through the Explorer mode.
Pros
Comes with a charger and 3 cubes
Sturdy and durable
Free Cozmo app
The era and facial recognition software
Explorer mode

30fps VGA cam
Cons
Conclusively,
If we say that this is the time of technology, then we will be right. Look around, starting from the gadget you are using to read this comprehensive guide to the best tech toys for children. Indeed, everything involves science and technology. Even more, it is dependent on creative and innovative solutions to problems.
Honestly, no idea that can bypass coding skills. That is why coding is the hope of the future. So, for the children to be on the safe side, you need to know the best coding toys for kids-early preschool learning systems.
Are You Ready To Make Your Decisions Now? (Click Here)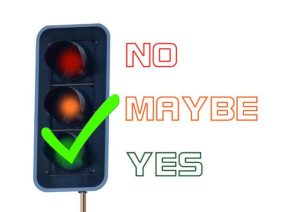 This content on The Best Coding Toys for Kids-Early Preschool Learning Systems post has been another amazing time gathering and articulating the most relevant knowledge for your kid's early learning success.
The purpose of our blog is to produce goal-based wisdom for every parent's heartfelt wisdom in regard to their child's academic headstart in all areas. Perhaps the time is now to engage our learning blog. As you are surely a very unique person with so much to offer us all.
So don't hesitate to leave your ever-so-important and heartfelt comments below, for the sake of our children. I hope to hear from you soon, sincerely, Jack Butler founder of funlearningdevices.com
Amazons Best Sellers-(Click Here)-All Categories
Thank You For Your Comments