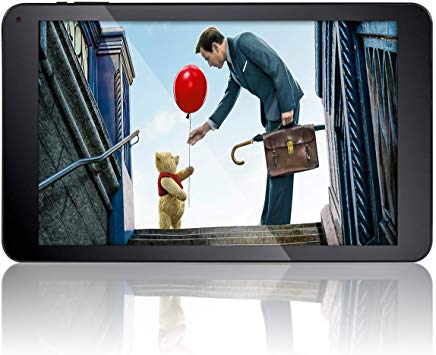 Learning Computer Coding Beginners For Their Early Tech Headstart
Thank You For Your Comments
Piper Computer Kit Review, For Your Child's Era of Coding
The Piper Computer Kit-Amazing PC Gateway
This is a great gift for a Kid! What I like the best about this is that it not only will help motivate your child, it also teaches kids about building computers.
Learning that skill at a young age, in our time, will be an invaluable skill and knowledge in their future. In addition, once it is built, it helps teach coding and programming for such languages as Python, JavaScript or Unix, as well as its own Piper Code to develop apps.
Most of us were never brought up in that culture, growing up with some exceptions of early Apple programming with simple command lines like "RUN". Here is something that is more involved, but perhaps for the young people, it will seem more intuitive. Ultimately, what you have is a fully running Laptop that lets you browse the web and work with apps and small programs.
This kit is remarkable as the Minecraft game, it focuses on your child's drive for engineering and creating, perhaps even the gateway to your computer scientist, as we further enter into this amazing hi-tech community. This kit is perfect for the programming intellect that is ready to be revealed. As we move forward seeking more great knowledge with Fun Learning Devices, Computer Coding Reviews for an educated decision.
Remember This Is For Our Kids So What About Me
This Gateway Computer Kit, (Click Here) is kid-tested and parent-approved so you will surely have just as much fun learning with this device as your kid, just try to remember at the end of the day, that you bought it to bring out the genius of your child, however at the end of the day, they are probably savvier than we are?
The Components Of This Gateway Computer Kit
The computer runs on Rasberry Pi 3, with a quad-core processor clocked at 1.2GHz with 1 GB of memory, this kit has one ethernet port four USB ports, one HDMI port, a Microsoft card slot, and a microphone-headphone combo jack, the Rasberry Pi 3 is perfect for this kind of build.
The motherboard has wifi and Bluetooth capabilities. The screen is 10 inches in high definition. The web browser it uses is Chromium, which is an open-source browser designed by Google. Unlike the previous model, this comes with a screen, versus the older one you needed to hook up to a computer or TV. Here you also get a battery as well as sound to give a more fully functioning type of Laptop.
The assembly phase of this computer kit is designed for your young engineer in mind, the wooden components have been numbered for an organized and easier fashion, and the larger pieces have illustrations of the major components illustrated on them with a dialogue of the hardware in the order it will be installed.
Once the power is turned on this personally engineered computer kit comes to life with introduction videos then loaded into the Pipercraft-Minecraft Function, (Click Here) which illustrates the next steps of the abilities of the available device.
How We Can Start Them In There Computer Culture
Overall, it is a  start-up for kids to get into the computer culture, as they will eventually need to do. It is not as fast as a regular Laptop or even a phone, but it will give you the experience needed to understand both how it is built and how it functions.
With the add-on of Chromium and web browsing, this computer kit will give a fuller experience. The graphics are also behind by today's standards, and that's ok too. It is not designed to run games or programs that need a lot of power, So with that being said, you are buying an educational tool. And given what this can do, the cost is really bare minimum. I highly recommend this product!
More Technical Details
| | |
| --- | --- |
| Brand Name | Piper Computer Kit |
| Product Weight | 4.5 pounds, net weight |
| Computer Dimensions | 15.5 x 10.5 x 3 inches |
| Kit model number | 862904000315 |
| UPC | 862904000315 748252130792 |
| Batteries: included | 1 Lithium-ion battery needed |
| Size | n.a. |
|  Product Style |  Original first Edition |
|  Computer Material | Wood, lithium-ion rechargeable battery is included |
| Item Quantity | 1 |
| Batteries Included? | Yes |
| Batteries Required? | Yes |
| Cover Includes | Wooden Case, Raspberry Pi 3, LCD Screen, Battery, Speaker, electronic components" |
|  Product Usage | Interactive Electronics |
|  Computer Warranty | One Year Manufacturer Warranty |
Always Remember At The End Of The Day
Remember at the end of the day when we have gathered the relevant information to make our wise decision, think about the goal, so do we want to spend less money on a laptop, or get the kit that will definitely enter them into the realm of electronics and programming.
They will have a blast building this computer kit that will be their own while preparing their future as perhaps an engineer in this highly lucrative immensely rapidly growing field. this kit is definitely designed for a motivated kid to handle.
Winner of 4 Awards Including The 2017 NAPPA Award Break Away From Phones And Tablets
The Best Place To Buy: Amazon.com
Hand-crafted wooden computer case with LCD screen monitor
Product: Piper Computer Kit
Price: $299.00 (retail)
Guarantee: One Year Manufactures Warranty
My Rating: 4.4 out of 5
Recommended Ages: 7-12
Raspberry Pi Edition of Minecraft adventure play with hardware components and challenges
Wifi-enabled gameplay for extra levels and sharing capabilities
Electronic gadgets including led lights, motion sensors, buzzers, buttons, and switches Self-contained computer running on a raspberry pi 3 project board – 1 GB ram – 1.22Ghz-core CPU
This product review has been a pleasure to write, for the knowledge that you are seeking to make a better fundamental decision for your child's early learning skills.
Perhaps the time is now, (Click Here), for more Home Page offers
Are You Ready To Make Your Decision? (Click Here)

Please feel free to leave your very valuable and very engaging comments below, for the knowledge of every viewer and me as well, to better enlarge our knowledge for the next round of content. It is the goal of this Blog to answer all questions in the most relevant fashion possible if I cannot, please allow me some time to do more research. Sincerely, Jack Butler, founder of funlearningdevices.com
Thank You For Your Comments