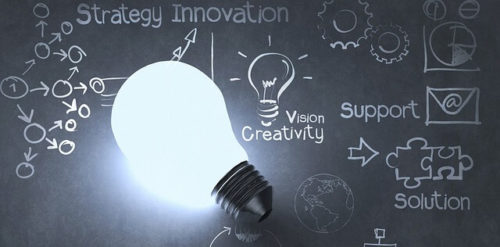 The Piper Computer Kit Reviews The Coding Fun Learning Experience
Thank You For Your Comments
The Piper Computer Kit-With A Point of Review
Nurturing the Next Generation of Computer and Software Engineers
Computers are without a doubt the most ubiquitous technological gadgets of our time. These devices have revolutionized the way we interact and simplified our lives in ways past generations could only dream of. In the rapid technologically advanced world we live in today, computer literacy has become one of the most important and widely sought after skills in the job market.
It is for this reason that many institutions all around the world are increasingly advocating for more computer and software education in the early stages of childhood education. The integration of computer literacy and software programming into early childhood education provides children with a solid background that is required for a future career in the tech industry. However, this is not the only benefit they derive from an early introduction to computers and coding.
There are several soft skills that children acquire from learning computer science and coding at an early age. These will enable them to not only become successful professionals in the future but also be able to take on the key challenges and find viable solutions to these problems.
Why Computer Science And Coding Is Crucial To Childhood Education
One of the most surprising discoveries I made recently when spending time with one of my friends and his two-year-old son is that, while the boy could hardly speak a coherent word at that tender age, he could operate a smartphone with impressive finesse.

He prodded his mother for her phone amid tantrums and much to her dismay and mine, unlocked it with a pattern, shuffled between the maze of applications in the phone, opened a gaming application, and played it with more skill than any other normal two-year-old should be able to.
As if that is not impressive enough, the young lad even knew where the brightness settings on the phone were located and I watched in wonder as he scrolled through the smartphone and tweaked the brightness settings to a more convenient level for his gaming exploits.
While this may sound like an isolated story of prodigious technological talent, it is hardly the case. Most children born in this generation are exposed to computer technology very early in their lives, that basic knowledge of the workings of computers is almost second nature to them.
Computer literacy is almost their default state. This affinity for computers in children today can and should be exploited by teaching them how to code while they are still in their early stages of development. Learning computer science and coding at an early age equips children with a wide array of soft skills including:
Critical Thinking Skills
Early exposure to computer science and coding helps develop children's problem-solving ability by enabling them to become critical thinkers. Children who learn to code early on in their lives are able to see even the slightest nuances between things and can think outside the box. They are also able to break down large complex problems into simple and manageable chunks.
This skill is important in virtually every field of professional life. Whether your child becomes a software developer, a medic, or an entrepreneur in the future, they are going to require this important skill in the course of their careers.
Imaginative Ability

Children who learn computer literacy and coding have been found to have an impressive imaginative ability. This is due to the fact that they come face to face with very abstract ideas that require a wild imagination to comprehend.
Learning computer science and coding enables children to formulate abstract concepts in their minds and come up with new ideas that could potentially revolutionize the way we see things.
Creative Thinking Skills
Teaching coding techniques from an early age improves their creative ability. As a matter of fact, coding is considered to be an outlet for creativity. The skills learned through coding enables children to better understand the role of applications in society and make them able to isolate problems and map out ways of solving them.
The millions of applications and software (both functional and leisure-based) are certainly a testament to the creative power that comes with computer and coding skills.
Persistence
Another invaluable skill that children acquire through learning to code early in their lives is perseverance. It is without a doubt one of the hardest things to teach since it often feels uncomfortable to persist in something when you're not having luck at it.
Coding enables children to learn the importance of persistence by impressing on them the idea that no matter how difficult anything might seem to be, it can always be achieved or overcome with perseverance.
Despite the numerous benefits that students of coding derive from learning how to code, some parents still harbor misconceptions about the suitability of coding too early childhood education. The main fear that most parents express is that coding is too technical of skill for children to learn when they are still in their early stages of education.
Learning To Code Is Like a Language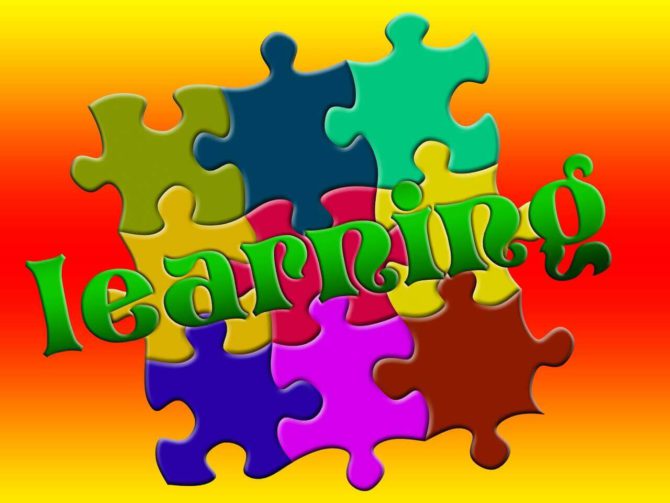 The truth of the matter though, is that learning a coding language is similar to learning any other language. It is now a widely accepted fact that children are able to learn new languages more easily than adults.
The deep motor area in the brains of young children (typically under 12 years) enables them to unconsciously acquire languages naturally when sufficiently exposed to them.
It is for this reason that you will notice immigrant children who move to other countries with native languages different from their own are more likely to end up being bilingual. The natural ability of children to learn languages with relative ease makes it worthwhile for them to be introduced to coding language at a tender age.
The more pertinent question is, how do we get children sufficiently interested in coding? Fortunately, there are numerous fun and effective resources that enable young children to learn how to code in a way that is enjoyable, informative, and non-imposing. One of these impressive resources that children can use to learn to code is the Piper computer kit.
The Piper Computer Kit and How It Works
The Piper computer kit is a children's computer learning resource that serves as a gateway into the world of computer hardware and software.
This kit takes on a more holistic approach to helping kids learn computer skills by enabling them to build their own computer from the pieces contained in the kit and to program their own electrical gadgets. The piper kit with its Minecraft theme and game provides children with a fun and engaging way of learning how to build their computers and the basics of programming.
The fact that it comes without a manual makes it even more interesting as a learning tool since it challenges the children to figure out how to assemble and run the computer by themselves. The Piper computer kit, therefore, enables children to learn the rudiments of computer engineering in a fun and non-threatening way.
The kit comes with all the components required to build a computer, including an HD LCD display, a Raspberry Pi computer, a speaker, an SD card, a controller box, HDMI and USB cords, a battery, and a storage chest to house the computer.
When the fully assembled computer is switched on, it runs a learning system that teaches children the basic concepts of computer engineering and programming through a seamless combination of storyline, computer building, and programming. The customized story mode in the Minecraft piper computer allows children to create and program their own electrical gadgets.
The piper computer kit has been an invaluable tool in teaching children the basics of computer engineering and software programming and plans are underway for it to be rolled out in more schools around the world.
Piper Computer Kit NAPPA Award-Video's
Piper Computer Kit, Amazon.com, (Click Here)
How the Piper Computer Kit Impacts the Way Children Learn
Children are far more likely to be interested in learning a new skill or subject if it is appealing and fun. The Piper computer kit creates this fun experience by enabling them to build their fully-functional computers from scratch and to tweak its components through programming.
As a result, Piper has aroused interest in STEM subjects among children. They now realize that science, engineering, and mathematics are not as boring as they may seem. This has made them more receptive to these subjects, and are increasingly interested in acquiring knowledge and skills in computer and software engineering.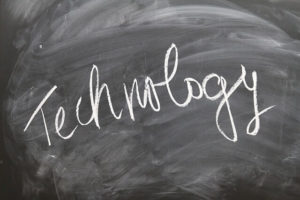 The DIY philosophy which the Piper computer encourages is also raising the confidence of children to take on challenging ideas. The children are able to use a toolbox with an assortment of screws, hinges, bolts, and screwdrivers to build their own computer.
In addition to this, the Piper computer kit effectively promotes creativity and critical thinking skills in kids by allowing them to create their own electrical gadgets and to program them to function as desired.
These are skills which children will require as they venture out into the world regardless of which career path they decide to follow.
The Piper computer kit is literally grooming the next generation of computer and software engineers and equipping them with the core competencies they will require to take on the problems of their generation. It is these young children who will be responsible for opening up the world to new technological frontiers in the near future.
More Technical Illustrations
| | |
| --- | --- |
| Brand Name | Piper Computer Kit, For Building and Coding Skills |
| Product Weight | 4.5 pounds, This is a net weight |
| Computer Dimensions | 15.5 x 10.5 x 3 inches, Ideal size |
| Kit model number | 862904000315 |
| UPC | 862904000315 748252130792 |
| Batteries: included | 1 Lithium-ion battery needed, included in the kit |
| Size | not applicable |
|  Product Style |  Original First Edition, Computer kit |
|  Computer Material | The wood, lithium-ion rechargeable battery is included, and appropriate components |
| Item Quantity | 1 Piper Computer Kit |
| Batteries Included? | Yes 1 Battery included |
| Batteries Required? | Yes=1 |
| Cover Includes | Wooden Case, Raspberry Pi 3, LCD Screen, Battery, Speaker, electronic components" |
|  Product Usage | Interactive Electronics for Your Kids designing, and coding |
|  Computer Warranty | One Year Manufacturer Warranty, with extended options |
How Children Can Benefit Most From the Piper Computer
The Piper computer is specially designed for use by kids between 7 – 12 years. While it can be used by children in the comfort of their homes, the most benefit of this wonderful learning kit comes from using it in a group setting, as in the case of a classroom.
Proper: Piper Computer Kit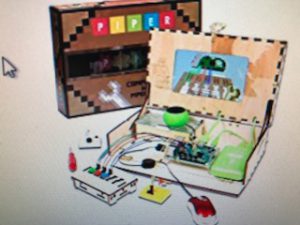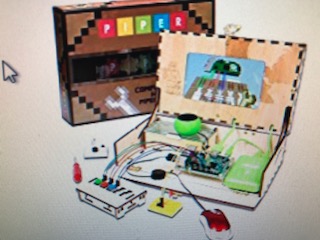 Best Place to Buy: Amazon.Com
Guarantee: One Year Manufacturer Warranty
My Rating: 4.4 Out of 5 Stars
Recommend Ages: 6-12 years of age
In addition to the creative thinking and problem-solving skills that kids acquire from assembling the computer and programming devices, there are several other soft skills that they learn from using the piper kit in a group.
They are able to organize themselves and delegate tasks among themselves during the learning process and channel their talents into achieving a common goal. Apart from this, using the Piper computer in pairs or groups also enables the children to develop key social skills like communication which prepares them to be able to handle both professional and personal situations better in the future.
Ultimately, the collaborative learning through the Piper computer enables children to develop positive interdependence in achieving set objectives, a skill which they will also undoubtedly require to succeed in their future places of work.
Why Every Child Needs To Be Introduced to the Piper Computer Kit
If you are a parent who aspires to see their child become the next top software engineer, you are probably very enthusiastic about the Piper computer kit and how it shows those seeds of interest in computer and coding in your child.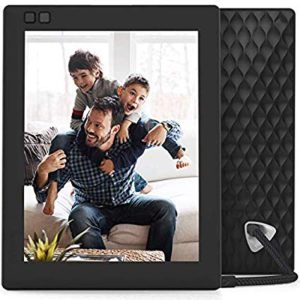 Watching the excitement on your child's face when they build their own computer from scratch can be a very heartwarming experience. However, not every child will grow up to become the next Steve Wozniak or Steve Jobs. Some children will develop other interests over the course of their academic lives.
Some will branch out into the legal field and become lawyers, others will study medicine and become internationally acclaimed doctors, venture into sports or theatre, or thousands of other career paths available. But this does not in any way negate the importance of the Piper computer in their early educational development.
The skills they develop through this fun and interactive learning kit will stay with them all their lives and they will apply them wherever they go and in whatever careers they ultimately end up in. The Piper computer kit is not exclusive for aspiring computer and software engineers. The skills it develops in children are universal
Conclusion, On the Piper Computer Kit – Learn To Build And Code
Introducing your child to computer and software engineering doesn't have to be a dull, lifeless experience. With interactive and fun learning resources like the Piper computer kit, your child will develop an interest in the inner workings of computers and coding, learn the basics of engineering and programming and acquire a solid package of soft skills that will prepare them for the world whether they end up in the technology field or in any other career path.
Are You Ready To Make Your Decision? (Click Here)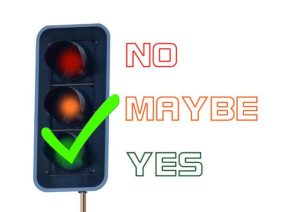 This article with a review intention has been a pleasure to deliver to all of our wonderful viewers, as it is, and always will be the intention, to bring you the desired knowledge, as to move forward with confidence with your children's early learning platform.
Perhaps the time is now to engage our children's early learning blog, as you are truly a very unique individual that has so much to offer us all, so don't hesitate to leave your ever so important and heartfelt comments below, for the sake of our children.
I hope to hear from you soon, sincerely, Jack Butler, founder of funlearningdevices.com
(Click Here) For More Home page Offers
Thank You For Your Comments