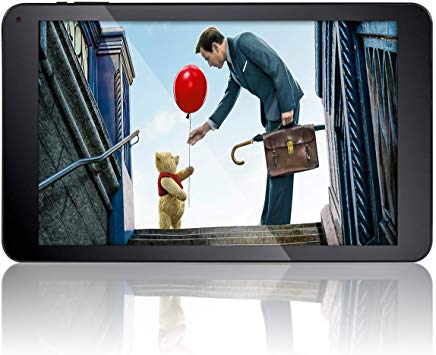 LeapPad Learning Engages Educator Endorsed Kids Tablets
Thank You For Your Comments
LeapPad Learning, Fun Motivational Learning
Children nowadays are born in a tech-savvy, industrial, and academic-oriented world. As such, the forms of play that they engage in. Naysayers are actually wondering if this generation of children will be able to write things down using a pen. I for one, am not worried at all.
Some individuals thought that generation x will be spoilt by computers, they were very wrong. What this batch of children will learn with today's technology is a lot different from what their kids will learn and play with tomorrow.
Today's learning of children has been made more interesting and motivating by new inventions of children learning tablets, including LeapPad learning, to achieve the best-rated learning process with apps. In this piece, we are going to look into one of the tablets called LeapPad and see what it has in store for your child.
The Story of LeapPad
Developed in 1999, LeapPad is an assortment of tablets that are meant for children. The award-winning toy has seen many different models developed, the latest being LeapPad Ultimate, which launched back in February 2017. Other models include LeapPad Platinum, LeapPad 3, LeapPad Ultra, and LeapPad 3, which were launched in 2015, 2014,2013, and 2010 respectively. The other models were developed before 2010, the original model just bearing the name LeapPad.
When you take a keen look at the device, it exhibits almost a similar design as a tablet and is slightly smaller than an iPad. The device has varied colors and therefore requires, that you choose the one your child will easily identify with. Its screen is relatively larger than other types of learning you can find in the market.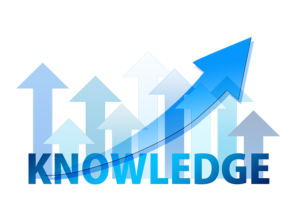 Most of the models are touchscreens, with two styluses that could be kept in position on the sides and a tether line to prevent the stylus from being displaced. It also comes along with a wall adapter, a rechargeable battery, and of course a USB charger.
The screen can either display horizontally or vertically, depending on which is suitable for what the child is doing. The horizontal display is particularly useful when the child is playing cartridges and apps that are tailored for Leapster Explorer.
The Best Results of Learning Apps
A huge number of applications have actually been developed for LeapPad. On the other hand, the vertical display is such that the buttons are strategically placed to avert the risk of tampering with a game midway. The device's power button is well recessed in the peak of the left corner so that a simple touch won't switch off the device. On pressing the home button, whose icon resembles a house.
The player will be brought to the home screen where all the applications are shown on the bottom of the right corner.
The toy also has a stereo (3.5mm) accompanied by a microphone for the child to hear instructions and sound to be played. For more comfort and efficiency you can get a nice headphone for the child. At the base of the device is a button that facilitates playing games contained in the Leapster Explorer.
The LeapPad's control buttons, like the ones for Leapster Explorer, are placed on the left, only that they are round in shape. This enables the child to enjoy the game. The device also has 2 megapixels front and rear cameras, which enable the child to take pics with friends and family.
Let's Make our Children's Education Fascinating

To make the child more thrilled, set their picture and name on the sign-in display background. When your child taps on his/her name, they will be taken right to the home page. Only up to nine applications can be stored on the home page, the rest being stored on extra home pages.
Pages slides are obtained by tapping on a cursor on the base of the display page. One of the things that children enjoy is that sense of ownership. Seeing their names as well as a picture on top of the home page will just achieve this feeling.
To keep the toys safe, buy your kids a bag where they can keep the cartridge, tablet, and spare batteries. Then go ahead and urge them not to rough up the device. Kids easily forget hence they are supposed to be constantly reminded. Unlike iPads and tablets, LeapPad is built according to the niche of children. As such, it is able to sustain rough handling better.
LeapFrog Connect Services And App Center
This is mainly a must-read section for parents/guardians. Now, when you have the LeapPad, ensure it has a CD which has the LeapFrog Connect service program. This program is meant to be automatically installed on your computer. This is facilitated by linking the LeapPad to your computer using a USB.
Your PC will then be able to link with the LeapPad for close monitoring of your child's activities and progress. After you have successfully installed the program, you will be required to create your profile as the parent. This will grant you the ability to add or remove apps and the liberty to buy new ones.
LeapFrog-LeapPad 3, Fun Learning  Tablet, You-Tube Video
After you are done with profile creation, you will come across an App Center. An App Center is a standard interface that is easily navigable, where you can search for apps and purchase them if you have liked them.
You will also come to discover the Creativity Gallery which you shall be able to access your children's videos and photos. After accessing them you are provided with options to share them via email or other social media platforms like Facebook. This data is transferred to your PC from the tablet and it is at your disposal to do whatever you wish.
Grasping All of The Features of  These LeapPad Learning Tablets
There is also this feature that you can use to monitor the progress of your children called Learning Path. Through this feature, you will be able to keep an eye on the progress of your child in a certain game. For instance, in a game like Alphabet Stew, you will be able to track his progress on spelling challenges. The achievements are stated in numbers, words, and perfection.
You will also see the time spent not only in a certain game he has played but also in the specific categories within the game This feedback is gathered and channeled for storage in the LeapPad to various categories like science, mathematics, language, literacy, and so on.
More Fun Learning Categories
Another interesting category is learning for life. In this category, there is an eye-catching game about brushing teeth known as Sugar Bugs. A statistical statement could read like; " 4/5 for brushing stains away from teeth"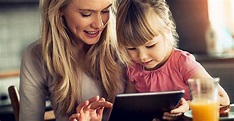 Leapfrog Connect also enables you as a parent to view apps and how big they are. Most of the apps have file sizes that are less than 10 MBs although you could find one or two apps that are 40-50 MBs. Possibly, the apps whose files are big is because it contains more videos, photos, audio, and animations.
The tool also has a skilled selector where you can increase or decrease how complex a game is using an external switch. You can employ the use of this feature in math and spelling apps/games.
So as to see what apps entail, the App Center has preview videos. The videos give you important information on the purpose and gameplay of the app. After you have browsed and found apps, you can purchase them via the Shopping Cart system. You can either purchase the apps using LeapFrog application cards, which you have preloaded with some amount or you can link your credit card to LeapFrog and make your payments in a few clicks.
It is always advisable that you do this in the absence of your child because they can sometimes be very demanding and will force you to buy expensive apps.
Apps/Games And There Purpose
Essentially, you are provided with some preloaded apps to a tune of around $ 110 and a few cartridges that you can test out. You can then supplement these apps with a few that you will purchase. Well, here is a selection of some of the apps, both purchased and preloaded, with a detailed discussion of each:
PetPad- This app is about taking care of pets. The game entails feeding, bathing and teaching new tricks to pets. Your child will definitely love this app.
Scooby-Doo- This app is basically for spelling. Monsters and ghosts chase Shaggy and Scooby around in a grocery store. The child is required to fill in the letters in the three-lettered missing words, after carefully listening to what has been pronounced. If he/she has emerged correct, the child can then tap on either Fred, Velma or Daphne, who scared off the ghosts by throwing an item like fruits at them.
A hint of what the missing letters are is given as a faint outline when the child is starting up with the game. Once they have had some mastery then hint no longer appears.
Roly Pony Picnic- This game employs tilting as a control mechanism to control the roly-poly rolling around a garden horse maze. The child is to control the roly-poly into holes in order to get the first alphabetical letter of the pronounced words.
More Apps For Your Child's Early learning Experience
The Time Is Coming to Make Your Child's Academic Decision? (Click Here)

As a reward, the roly-poly is given food for correct answers it has taken back to Ms. Poly Roly. As the game progresses, it becomes more and more complicated.
Art studio- This is one of the apps that your child will discover easily. It has fancy features and is simple to draw with.
Story Studio- This app enables the child to do customization of his/her digital book. The child can take pics, collect drawn objects and with the use of the stylus, fill missing words, in pages that are about his/her family, hobby, and much more.
Proper editing can be carried out and be shared. This feature can be a little complex for the child, hence it requires some parental guidance to come up with the book.
Ebook- Here, a story is narrated as words are also highlighted. You can actually go through the book at least once a day together with the child.
Sugar bugs- As stated earlier, this game teaches how to effectively brush teeth. The game is played inside a mouth that is full of teeth. The kid will see brownish spots lined on the teeth, green and blue bugs of sugar stuck along the gum line and even greenish junk that is embedded between teeth. The child is required to use the stylus to perform cleaning of the mouth.
LeapSchool- This is a more advanced game for older children. It hosts a number of games where the instructions are more complex. This cartridge is given by LeapFrog thus you don't purchase it.
Monkey soccer- This is an interesting game that answers math questions, which progresses gradually to become more challenging as one plays. First, one has to recruit monkey players and line up the best combination of players so as to be able to beat the computer-controlled opponents. To control the goalkeeper, the directional control tabs/ buttons are used, while the A button is used in kicking the ball.
Jewel train- It comprises of 5 stages of training and another 25 stages entailing logic puzzles. In this game, pieces of tracks are spun to form one track so that the train will be able to collect jewels and head to the station.
There are a lot of other cool games that LeapPad provides which I am pretty sure your child will like. You can find other games that haven't been here in the apps.
In Conclusion With Fun educational Learning
Are You Ready To Make Your Decision? <=Click Here Now=>

One thing that I do like about learning tablets is the fact that kids learn yet they do not even know that they are learning. The act that they do not know they are learning motivates them more.
Therefore, I am of the opinion that more learning takes place when using children's tablets than even when just playing naturally. The success of these pads can also be attributed to the research that has been carried out on them before they are developed.
Once again it has been a true pleasure being a part of your journey gathering more pertinent information, in order to make the wisest decision's for the benefit of your children's early learning processes. sincerely, Jack Butler, founder funlearningdevices.com
(Click Here), For More Home Page Offers
Thank You For Your Comments