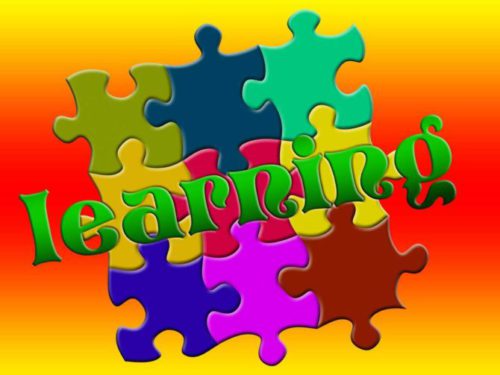 Kids Tablet For Learning Enlists The LeapFrog LeapPad Experience
An Introduction To Tablets For Learning While Having Fun
Technology has changed our day-to-day lives and our children have not been left behind. With parental regulations, our children have a lot to gain from fun-learning devices, tablets included. Tablets for learning have opened up great opportunities for our children's learning activities.
The real-life learning experience presented by the use of fun-learning devices cannot be compared to book-oriented learning.
However, parents and guardians should monitor and regulate the usage of such devices, as a parent, you can come up with a schedule in regards to the amount of time your child should spend with his/her tablet. This will help in controlling the amount of time a child spends with the tablet and the content that will be the most beneficial for their learning experience.
Tablets for learning are fun because of their brightness, motivational and interactive aspects. Tablet's For Learning-Great Fun and Motivativatioal ways to teach your child also aids in problem-solving and has appealing icons and images to children.
Benefits Of Tablets For Learning For Our Children's Education
We are slowly moving away from the era of bags full of books to the era of digital learning where a single tablet is all your child will need for all his/her educational information.
It is important to ask ourselves if this is a blessing or a curse. Will learning tablets offer a solution to learning problems or will it compound the problems further by distracting our children?
The Elements of an Interactive Learning Platform
– Interactive learning platform.
Picture this, your child goes for a trip or camping, with a tablet the child is able to document the experience on the go, take pictures and also be able to use interactive maps available on their tablets.
– Increased creativity.
– Ease of assessments.
– Cost-effective.
LeapFrog-LeapPad 3, Fun Learning Tablet, You-Tube Video
– Personal touch.
Not all kids have the same learning ability. Some are slow learners and others are fast learners. As a caregiver, you can offer personalized help to your child depending on their learning ability. The child might benefit from the Education Games on the tablet and learning videos enhance their grasping ability.
– Real-time knowledge base.
A tablet has the ability to give a child instant access to research material. By use of a few taps, a child will have an amazing amount of information and knowledge available to assist with homework and assignments.
– Simulations.
Educational games and videos will inspire a child's creativity.
We are socialized to react differently to different social settings. If, as a parent, you encourage your child to spend most of their time buried in their tablet. This will cause harm to this child who might miss out on other developmental milestones. Such kids cannot really be blamed for inappropriate behavior when they have not been initiated into what is appropriate and what is not.
Engaging Parents Are Seeking Technology
A child who is only allowed to use a tablet after throwing tantrums may not appreciate it as a learning device. This is because, at home, they are only allowed to use it as a result of bad behavior.
A parent's action will determine how the child will relate to the learning device so it's crucial that parents take charge of their actions. The child may enjoy using the device but not gaining educational information from the device. So as parents we must take care of our own actions to develop positive behavior from our children so that they may be empowered by technology.
Choosing the right platform will encourage your child to be creative and impact their learning experiencing before they even start schooling. For children nearing schooling age, the use of learning tablets can greatly develop their vocabulary and reading skills
– Put tablets on the floor – placing tablets on the floor will encourage a child to move about unlike when they are seated down. Find an app that is age-appropriate and one which will capture their imagination.
The Benefits of More Parental Participation
– A role model – Children learn by emulating adults so when you give them undivided attention, certain human feelings like empathy are impacted on them. By regulating the use of mobile phones and tablets, a child will also copy the parent and regulate the time they spend on their tablets.
Try to minimize the time spent on their tablets before bedtime as they may interfere with their sleeping habits.
Unmonitored excessive use of tablets in children under the age of three years may also affect the child's social development and human feelings like empathy.
The Benefits of Your Childs Social Skills
Children tend to benefit more socially from time spent with family and friends without the interactions of media and mobile phones or tablets. Autistic children tend to benefit more from the use of learning tablets and mobile phones. They tend to benefit more in developing literacy skills and academics interactions.
Parents may also want to limit the time the child spends with their tablets since this can also have a negative physical impact on the children.
Conditions like obesity are more common in children who spend most of their day indoors. This is why parents are advised to limit the number of times children spend on mobile phones or tablets to shorter periods of time.
In Conclusion, About Tablet's for Learning
The availability of real-time information makes learning fun to kids and it also increases their knowledge. Autistic kids and children with special needs also benefit from the availability and freedom offered by customized learning materials in learning tablets.
Experience a Fun Learning Tablet
Using learning tablets is definitely fun, the bright attractive tablet screens make the children want to keep on learning. Also the playing educational games and watching videos sparks learning interest in young children.
However, parents must regulate the number of time children spend on their learning tablets and be their children's role models. Parents should practice good behavior on their own tablets for emulation by their children. They should avoid using tablets to pacify children.
 It has been a real pleasure being part of this illustration, which is designed for you to gather the most relevant knowledge available. Let's make the right decision for our child's early learning development.
Please remember to leave your extremely valuable comment's below, as they are an intricate part of everyone's learning process. This will benefit our children's education. Sincerely, Jack Butler, founder of funlearningdevices.com
(Click Here), For More Home Page Offers