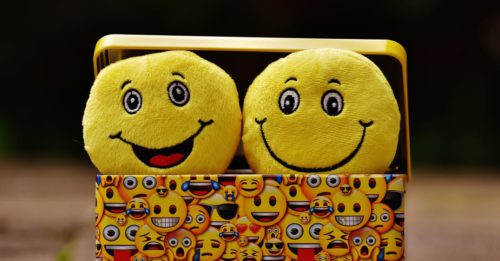 What's The Best Kids' Tablet? LeapFrog LeapPad Fun Learning Devices
Thank You For Your Comments
The Ultimate Guide To Identifying The Best Tablets
As you dive into our children's educational blog, you will discover that our goal is to reveal the in-depth ability that a fun learning tablet has to offer, for your child's early academic headstart, along with your heartfelt coaching the results will amaze you.
We are lucky to be alive in a special era where everything appears to revolve around technology. From simple activities such as preparing coffee to complex actions such as organ transplants, you can always rely on technology to get the job done.
However, one area that has always attracted debate as far as the use of technology is concerned is the education sector. Nevertheless, it has been proven several times that using a technological approach in education, including the use of tablets and learning devices, is one of the most efficient ways of instilling knowledge and obtaining desirable results.
Despite all the evidence, some stakeholders in the education industry are somehow skeptical if this is the way to go. Nevertheless, the bottom line remains that technology is here to stay. This brings us to the big question, what's the best kid's tablet for the best academic results?
If you are a keen parent or teacher, you might already know that singling out one particular gadget or learning device as the best is not a walk in the park.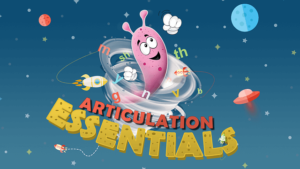 This is due to the fact that the academic needs of our children very sharply. Furthermore, our preferences might not be the same, leading to contrasting views. What might be good for your child might not be ideal for another child due to the dissimilarity in preferences
The Perception And Ranges of Tablets
The good news is that despite the differences in perception, there is a range of tablets and learning devices that have been classified as the best for our kids. These tablets are specifically designed to be used by kids as they come with various features that make great sense to children.
Furthermore, they are very interactive and intuitive, which are important for spurring interest and boosting memory.
As studies suggest, one of the most efficient ways to nurture our kids is to provide them with tools that are engaging and intuitive. Incorporating gadgets such as tablets and other hi-tech devices will not only bring the best out of our kids but also turn them into critical thinkers.
The Importance of a Fun Learning Experience
So, if you want your children to become academic giants, it is only logical that you embrace the use of learning tablets for the best academic results. It has been proven several times beyond any reasonable doubt that these devices are the future of education and introducing your child early to these technological devices will certainly spark interest and lay a strong foundation for a bright future.
This write-up seeks to help all education stakeholders to discover what's the best kids' tablets available in the market today. We are going to delve into some of the factors that you should consider when shopping for the right learning devices for your children.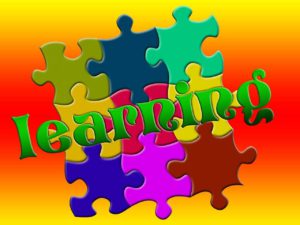 Does the Operating System determine what the best kids' tablet is?
All tablets come installed with an operating system that functions as the nerve center of the gadget. The operating system determines how the tablet responds to various instructions by processing received data and giving relevant output accordingly.
Understanding Ther Operating Systems
It is quite sad that many people seem to ignore the importance of operating systems despite the fact that without this software, the tablet won't function in the first place. The OS as it is commonly known determines the efficiency of a particular tablet. That is why I insist that you should carefully assess your OS options to determine the best kid's tablet to invest in.
You must be wondering about the OS options available. Well, tablets come with three different types of operating systems. These include:
• iOS
• Android
• Windows 10
iOS Tablets
If you own an Apple iPhone or you have ever used an Apple device, then you are probably familiar with the iOS operating system. This OS is designed specifically for Apple phones, tablets, and other devices. IOS tablets feature brightly colored interfaces with easy to use menus. The icons are strategically placed to encourage interaction and engagement.
Here Are More Great Thought's On Getting Your Kid's An Effective Learning Tablet
This means that your kids will not have a hard time getting to grips with how the device functions. Generally, iOS tablets are considered very easy to use, making them quite popular with most users. However, the only shortcoming is that it is only compatible with other Apple devices only.
You cannot install educational games and learning programs from other brands. This might affect your kids' academic progress considering the fact that their educational options will not be limited.
Android Tablets
Android is without a doubt one of the most popular operating systems for smartphones and tablets. It is available in most hi-tech devices thanks to its simplicity and universal approach. Although there might be minimal differences in the functionality of the Android OS across various brands, tablets that use this OS operate in a similar manner.
LeapPad Epic Academy Edition Fun Learning Tablet, (Click Here)
Many people consider Android tablets as the best tablets for kids due to the simple fact that they are highly customizable and can easily adapt to the specific academic needs of your child. Android devices are also compatible with software programs from other brands, making them stand out above the rest.
With the availability of regular updates from the manufacturer, it is easy to tell why Android tablets are considered the best devices for the best academic results.
Windows 10 Tablets
Windows 10 is one of the latest operating systems for tablets. However, different Windows OS versions have been in existence for the last two decades. Initially intended for PCs and laptops only, this operating system is now available for smartphones and tablets as well.
It works exactly the same way as the PC version, including its interface, icons, and programs. You can run all the apps and programs just the same way you would if you were using a PC.
Nevertheless, as far as kid's tablets are concerned, the Windows 10 Operating System is not ideal considering the fact that it is more advanced. Additionally, this type of tablet is somehow fiddly to navigate and might prove difficult to use for your child's soft touch. Furthermore, your kids will need to learn how to use the computer in order to use Windows 10 tablets, and this simply does not cut in our opinion.
The Critical Roles of OS
From these three OS options, it is easy to see that the type of OS plays a critical role in determining the best tablets for the best academic results. You should opt for an Operating System that is responsive, navigable and very easy to use to make the learning process simple and exciting.
Is tablet battery life important at all?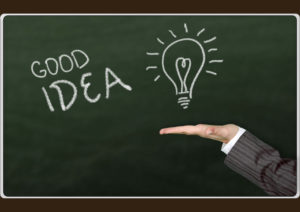 The battery life of a tablet is one of the most overlooked factors when shopping for the ideal gadget for your children. Most parents assume that all tablets come with the same battery capacity. However, nothing could be further from the truth. Different gadgets come with different battery capacities ranging from one to a few hours. Furthermore, some batteries are in-built while others are removable.
Battery Life And Portability
The battery life determines how long your children can use their tablets for learning sessions. Obviously, you do not want to cut the fun hence you should always go for tablets that come with considerable battery capacity.
Generally, tablets for kids are portable, meaning that they have been tailored to be used on the go. For this reason, the battery life of the tablet you intend to purchase is something that you have to check if you want your kids to enjoy uninterrupted learning sessions for the best academic results.
The longest battery life hours you should expect from the best tablets for kids is roughly 10 hours with low-end gadgets offering at least 4 hours of continuous use. This guarantees that your child will enjoy hours of never-ending fun and excitement, while at the same time learning valuable life skills.
Interestingly, most tablet suppliers tend to exaggerate the actual battery capacity of their products. You should take this info with a pinch of salt, especially if it comes from a new brand trying to cut out a niche in the market. You may have a chance to test the product in the shop before buying but may never know the real battery life with just a few minutes of charging.
LeapFrog-LeapPad 3, Fun Learning Tablet, You-Tube Video
LeapFrog LeapPad 3, Amazon.Com, (Click Here)
That is why we recommend that you purchase tablets from reputable brands such as LeapFrog. You can seldom go wrong by investing in a trustworthy brand.
However, it is important to note that battery life dwindles over time. This means that the capacity of the battery will gradually go down every time you charge it.
For this reason, it is advisable that you pick a battery with a large capacity that can last for a long time. You should also ask your supplier about the availability of battery replacements to avoid any inconveniences in the future.
How Much Should I Spend On The Best Tablets For Kids?
The question of price often comes up when purchasing any product. Now that you are looking for the best kid's tablets, does it mean that you should dig deeper into your pockets? Is the search for the best academic results for our kids that expensive? Not necessarily. Tablets are long-term investments that require careful research before making the final decision. That is why you are also often encouraged to shop around to find the best deals available.
The amount of money that you intend to spend on the best kid's tablets all depends on your preferences and the main purpose of buying the tablet. The age of your kid will also determine the type of tablet you will buy, subsequently having a bearing on the overall price.
The Prices And Features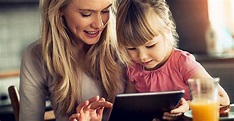 The prices of tablets are generally dictated by their features. Tablets that have fast processor speeds, a high memory capacity, large storage space, and protective features are considered more expensive. Luckily, most tablets meant for kids are available at very competitive rates. You can find a high-quality tablet going for less than 100 bucks.
One thing that you should realize is that tablets for kids are not similar to adult tablets. Therefore, the price cannot be the same.
Learning devices for kids are certainly far much cheaper than regular adult tablets considering the fact that kid's tablets tend to have fewer complex features. If you intend to buy a tablet loaded with games for learning and a few apps, you should expect low price ranges.
Depending on the age of your child, you may be required to purchase various downloadable apps and programs separately. This may increase the overall cost of your investment. However, the fact that these apps are of greater benefits to your child's development, you should not fret about parting with a few coins.
Always buy from a reputable brand to enjoy offers such as unlimited warranties and special discounts. You will also be able to access various updates free of charge, with discounted rates on specific apps or programs.
Remember, the rule of thumb as far as how much you should spend on a tablet is that you always invest within your budget. Expensive tablets are not necessarily the best while cheap gadgets might not offer good value. After shopping around and comparing prices, buying a product that is within your budget will give you utter satisfaction.
In Conclusion To What's The Best Kids Tablet For Amazing Academic Results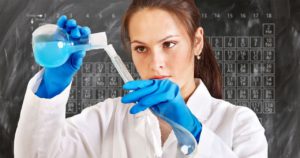 As parents, the future of our kids is in our hands. We have the power to make or break their destinies and career paths. Since we always want the best for our children, it is advisable that you embrace these technological changes early enough to lay the right foundation for their academic future.
Thankfully, with the introduction of technology into the education sector, we no longer have to grapple with the best approach to teach our children.
The Ease of Hi-Tech Learning
Tablets and learning gadgets have made it very easy to instill knowledge to our kids in a way never imagined before. With a few taps and interactions with these devices, you could be fostering the next professor, engineer or rocket scientist.
Tablets have been proven to deliver desirable academic results. In addition, they spark interest in some subjects such as math and science that were once considered difficult, or boring. So, if you are hoping for the best academic results for your kids, then it is advisable that you invest in the best tablets for kids.
As we wind up our search for what's the best kid's tablet for the best academic results, we hope you gathered resourceful insights on what you should look for when shopping for the best learning devices for your kids. Once you have the right information at your fingertips, selecting the best tablet will not be an issue.
With that said, catch up on some of our latest offers and enjoy good value on your investment. We offer highly portable, customizable tablets tailored for kids. These gadgets consist of various apps and programs that will keep
Are You Ready To Make Your Decision? (Click Here)

your kids engaged throughout their learning period. Our tablets come with a variety of protective features, including parental controls that you can use to limit screen time. We guarantee that your child will improve impressively as soon as you bring our recommended tablet home. This could be the greatest investment you could ever make.
This article has been a great pleasure articulating for the benefit and knowledge to give every viewer the confidence to make the wisest decision for their children's academic decisions.
Please feel free to leave your valuable comment's below for our viewers and me to grow in the knowledge that we are seeking as well. Sincerely, Jack Butler, founder of funlearningdevices.com
(Click Here), For More Home Page Offers
Thank You For Your Comments