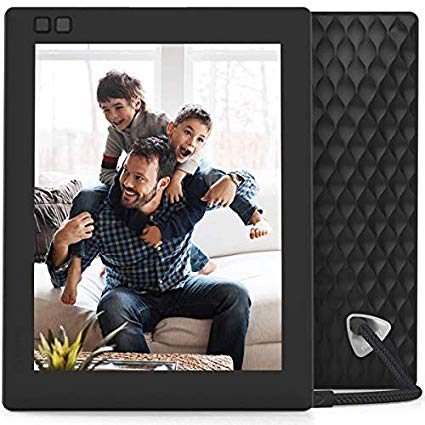 What Is the Amazon Fire HD Android Tablet: "3 Tips in Reviews"
Thank You For Your Comments
Amazon Fire HD Android Tablets: All You Need To Know
Android tablets are platforms that offer academic content through digital means. These fun learning devices provide unique services to learners. As a result, you can use the gadgets to boost your child's performance. For that matter, we will discuss the procedures undertaken by hi-tech tools to improve your child's performance. What is the Amazon Fire HD Android tablet reviews? Amazon is a superior brand. This is due to its excellent productions.
Through the company, several result-oriented gadgets are in existence today. Therefore, it is a matter of making choices. The following are the reasons why you need to opt for the Amazon tablet brands:
Reasons For Selecting Amazon Tablets Over The Rest

Amazon FreeTime Unlimited
What is Amazon FreeTime Unlimited? This is an Amazon brand's offer to its customers. Imagine your kids enjoying access to educator-endorsed programs for free?
The offer comprises of more than 20,000 applications. Whereby each site in the program has curriculum-related content. This is an excellent factor as your kids will be able to improve their performance through these interactions.
The offer lasts for twelve months. This is enough period for your children to utilize the services of the offer. After which, you can subscribe for more content. The continuation of the Amazon Free Time Unlimited comes at a small cost. For your information, paying for continuity of services does not restrict you from stopping the services. In case you want to opt-out of the program, there are simple steps to take.
One of the ways is to visit the parental dashboard. Through the site, you will be able to personally opt-out of the program by following a few steps. However, you can also contact the customer care desk for immediate help. Amazon FreeTime Unlimited features the following academic approaches: music, eBooks, games, apps, virtual trips, among others. For that matter, your children are provided with different options to carry out their revisions.
Amazon Kindle Fire HD Kids Edition, You-Tube Video
Easy to use parental control
The safety of learners is key to studies. This can be in terms of content interactions or cyberbullying. For years, hi-tech devices did not make it to the classroom because of fear of the security of learners. Fortunately, parental controls are here. Amazon tablets come with an easy to use parental control app.
The platform is much equipped that it will offer your children more than a single service. For example, most of you enter into feuds with your kids due to the differences in the duration of tablet interactions. This is where you will find your child preferring to take long hours interacting with the gadget instead of participating in other activities. Parental controls will help you quickly curb this character.
Due to the presence of the app in the device as an inbuilt platform, all you will require is the activation of the application. After this, you can place every setting in order. The result is the ultimate restrictions on your child. Parental control will help you monitor your child's interactions with other applications. Remember, not every site is excellent for your children. And there is a need to limit access to inappropriate programs.
Purposely, you can use this app to eliminate any loops that can lead to your child getting access to unnecessary files.  
The Benefits of Gaming & Learning
Gaming is good. There are numerous benefits associated with the activity. However, too much of it can result in habit formation. Consequently, you need to initiate measures that can regulate the duration of gaming. And accessibility to a single gaming app.
Parental control is one platform that will help you maintain the study schedule of your kids. It will seal all areas that can lead to inappropriate tablet interactions.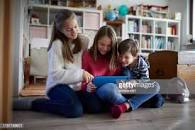 All in all, you require to know your child's progress in their studies. How can you go about it? The reason as to why I refer to the parental control app as a result-oriented program is due to its ability to monitor your child.
Furthermore, the application will record every activity of your child on the gadget. In the end, you will get a brief but incisive report concerning your child's progress. Following up on how your children are faring on is essential.
Through the report, you will establish the cause of the immediate performance of your kids. Also, you will be able to give out appropriate solutions for your kids to start performing well.
High-Resolution Power And Response System
The screen is the center of the tablet's functionality. It is through this platform that you will find the keyboard for the operation of the device. Also, the screen acts as the viewing area. Therefore, there are unique features that this part of the learning device has to possess.
The display needs to offer a high-resolution power to enable more comfortable viewing. A crystal clear picture will give you a glimpse of what it is. However, the blurred vision hinders the operation of the tool. The sensitivity of the screen is also critical. Your children will easily surf the webs when the display offers an instant response. Amazon Fire HD tablets come with a super response system. This is due to the available response system.
Durable design
The period of tablet service is one of the determinants of a perfect learning asset. But how can you improve on the durability of a given tablet? Amazon Fire HD tablets come with features that initiate extended services of the device. Bumper case: It acts as an additional resistance of the device. Drops and spills are regular occurrences of a kid-oriented tablet.
Therefore, this platform offers extra security to improve the durability of the fun learning device. Inbuilt stand: This asset will protect the tablet from slipping and falling. Therefore, irrespective of how inappropriate the gadget may be placed on the surface, the item will help to bring balance. Thus reducing the chances of the device from falling.
Amazon Fire HD Android Tablets Review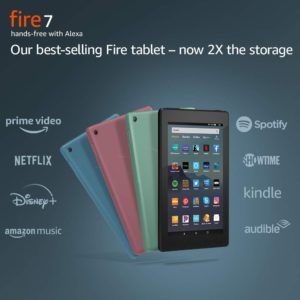 Product: Amazon Fire HD 7
Best Place to Buy: Amazon.com
My Ratings: 4.4 of 5 Stars
Warranty: 2-Year Manufacturer Warranty
It is the first release of Amazon tablets
The gadget is portable. Therefore enabling more accessible interactions. It is also possible for your kids to access the internet through the device.
The available WiFi channels make this achievable. As a result, your kids can enjoy online games, videos, and eBooks. Amazon Fire HD 7 tablet is kid-friendly. This is due to its educator-endorsed apps that limit the content to the school curriculum requirements. Therefore, your kids will get access to appropriate data from 3 to 9 years old.
Pros
Parental control
Amazon FreeTime Unlimited
Dual camera
Portable
Cons
The available space is insufficient
 Amazon Fire HD 8
Best Place to Buy: Amazon.com
My Ratings: 4.4 of 5 Stars
Warranty: 2-Year Manufacturer Warranty
Through this tool, your children will enjoy the following: Dual camera: Taking pictures is not an old school activity. In fact, as the years go by, the desire to record videos grows up.
Therefore, there is a need for a more advanced camera platform. Through the available cameras, your child can take pictures and record videos. High-resolution power: This will enable the device to give crystal clear views of the files on the tablet. As a result, making the interaction memorable.
Pros
Durable design
WiFi connection
Quick processor
Enough storage space
Parental control
Amazon FreeTime Unlimited
Cons
Require technical skills to correct hiccups
Finally
Hi-tech studies entail different academic approaches. In each of the programs, your children will improve their potential and greatness. That is why you need an amazing device for your child's daily use. Order from the following Amazon Fire HD Android tablets.
Are You Ready To Make Your Decision? (Click Here)

This content on What Is the Amazon Fire HD Android Tablet Reviews post has been another amazing time gathering and articulating the most relevant knowledge for your kid's early learning success.
The purpose of our blog is to produce goal-based wisdom for every parent's heartfelt wisdom in regards to their child's academic headstart in all area's.
Perhaps the time is now to engage our learning blog? As you are surely a very unique person with so much to offer us all. So don't hesitate to leave your ever so important and heartfelt comments below, for the sake of our children.
I hope to hear from you soon, sincerely, Jack Butler founder of funlearningdevices.com
(Click Here), For More Home Page Offers
Thank You For Your Comments