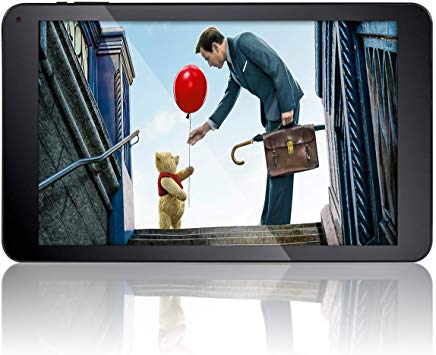 Kids Learning Games Enlists The Amazon Fire Tablet Curriculum
Thank You For Your Comments
Amazon Fire Tablet Offers Guidelines of A Perfect Game App
As much as gaming is essential for your child's studies, not all the game apps are useful. Some of these applications are created for adults. Whereas others do not offer the support required to maintain your kids' discipline. As a result, be keen on the kind of games your children can access. Kids learning games enlists the Amazon Fire Tablet curriculum.
Here are the features to consider for your child's academic excellence.
√ The ability to adjust the challenges of the game
As your children grow up, their level of thinking develops too. Therefore, they need a platform that can adjust to fit with the changes. For instance, a game that will harden the challenges as your kids grow. By doing so, your kids' brains will be continuously triggered to think harder. The result of the adjustments include;

Improves your child's level of critical thinking.
Increase appetite for the game
Trigger innovation and creativity
√ Regulate the duration of gaming
There are game apps that come with a timer. The expiry of allocated time means the end of the game. This inbuilt feature is useful when it comes to regulating the duration your kids will take gaming. To remain within the stipulated time, your children need to think faster. They also have to create short-cuts for scoring highly before time elapses. This brings rise to sharp kids both in and out of class.
The regulations on the gaming period provides your children with enough time to participate in other activities. Therefore, your kids will have enough time to interact with other academic programs. Consequently developing superb all-round performances.
√ Provision of appropriate content
What matters in every academic approach is the kind of content available. At every age or grade, there are specific topics or concepts for learners. Therefore, the game app needs to be clear on the appropriate age bracket. This will help you to avail of information relevant to your kids.
Amazon Kindle Fire HD Kids Edition, You-Tube Video
Inappropriate content will waste your child's time. Furthermore, the information can destabilize your kids' performance. This results from investing in a thing that doesn't add value to studies.
√ Minimized or absence of ads
Ads are an excellent mode of advertising. However, the timing and content of the announcements can be a hindrance to your child's studies. Regular pop up on the screen will temper with your children's concentration. Some ads contain information not relevant to your kids at a particular time. Such advertisements may draw your kid's attention to inappropriate sites.
Not all ads are free. In fact, a majority of ads will eat up your bundles if you are not keen. This happens especially when you allow the gadget to autoplay videos. But this will not be the case with you when you download quality apps.
Amazon Tablet Reviews Your Child's Ultimate Gaming Experience
 Amazon Fire HD 10 Tablet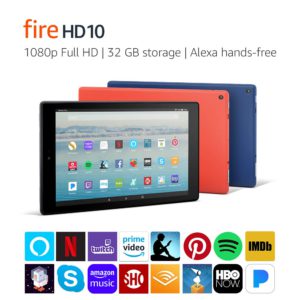 (
Click Here)
, For The Latest Prices
Best Place To Buy: Amazon.com
My Ratings: 4.6 of 5 Stars
Warranty: 2 Year Warranty
Amazon FreeTime Unlimited. It is the offer that comes loaded on the tablet. Activation of the device to capture content concerning your kids will trigger the automatic functioning of the program.
Your kids will then have an opportunity to enjoy over 20,000 apps. All of which are engaging and practical. The expiry of the offer is after twelve months. However, you can resubscribe to continue enjoying the offer. Opting out of the program is possible. Visit the Amazon parental dashboard or contact the customer care desk.
Ten hours of battery service. Charge determines the duration of tech exploration. Therefore, for ultimate gaming, a tablet with a ten-hour battery duration is required.
Pros
Durable design
Customizable display
Quick processor speed

This Amazon Fire 7 Best Kids Tablet Will Deliver a Message of Success While Delivery a Fun Learning Experience!!

WiFi connections
Multitouch screen
Cons
It is pricey for some buyers
 Amazon Fire HD 7 Kids Edition
 Best Place to Buy: Amazon.com
My Ratings: 4.3 of 5 Stars
Warranty: 2-Year Manufacturer Warranty
Amazon Fire Review of the Software
Amazon Fire HD 7 Kids Edition is limited to kids ranging from 3-9 years of age. The tablet comprises of age-appropriate apps. These applications will auto adjust to suit your child's needs. For that reason, be sure of constant improvements in your child's academic performance.
Amazon FreeTime Unlimited comes with a number of gaming apps. All these applications have content relevant to your growing kids. Each game app has a different series of varying degrees of challenges. The games auto-adjusts to offer your child appropriate challenges at different levels.
The duration of the battery, speed of the processor, and the available storage space make both offline and online gaming a fantastic experience. Let your children enjoy education with the Amazon Fire HD 7 Kids Edition. WiFi connections will improve your kid's skills in online surfing. Live streaming is an amazing approach to studies. It keeps learners fully engaged in their revision. For that matter, the output in terms of performance improves.
Pros
Enough storage space
Quick processor speed
Customizable screen
Durable battery
Bumper case
Drop tested
Cons
Amazon FreeTime Unlimited auto subscription
Amazon Fire HD 8 Kids Edition
(
Click Here)
, For The Latest Prices
Best Place to Buy: Amazon.com
My Ratings: 4.4 of 5 Stars
Warranty: 2-Year Manufacturer Warranty
This is another amazing series of the Amazon brand. The gadget is easy to use for both preschoolers, preteens, and teens. This is due to its 8″ screen that makes the device portable and manageable. With Amazon Fire HD 8 Kids Edition, you can be sure of excellent results. Here is the secret behind the tablet's effectiveness.
Easy-to-use parental control. You can limit the number of times for accessing a specific game app. Excessive exposure to a single site is not suitable for your children. One, it will deny your kids a chance to interact with other apps. Thereby, limiting the amount of knowledge on different topics. Two, your kids can develop an addiction to the specific site. Breaking a habit is not easy; it can cost you more time, energy, and money if you are not keen.
Quick processor speed. The 1.3 GHz processor speed allows your kids to access any file they wish to get easily. Also, it makes tablet gaming a smooth experience.
Pros
Portable
Responsive screen
Quick processor speed

The Amazon Fire HD 10 Kids Edition, Is Your Child Ready For Their Next Early Academic Step!!

Dual camera
Durable battery
Drop tested
Cons
It is limited to age factor
 Amazon Fire HD 10 Kids Edition
Best Place to Buy: Amazon.com
My Ratings: 4.4 of 5 Stars
Warranty: 2-Year Manufacturer Warranty
This is the latest version of the Amazon release. The tablet works by ensuring your children are empowered academically. This is achieved by the amazing features of the device. For an engaging academic journey, choose Amazon Fire HD 10 Kids Edition. It features the following:
32 GB internal storage. With this in mind, your kids can download as many games as possible. Plus, there is an additional 512 GB of expandable memory. Having enough room for content storage will protect your kids from online hacks.
The internet is full of curriculum-based apps. These applications include games, music, eBook, journals, among others. The ability of the tablet to access online content is an advantage to your kids. It will provide your kids with an opportunity to carry out online gaming and studying. In return, promoting their performance.
Pros
Durable design
Multitouch screen
WiFi connections
2-year warranty
Durable battery
Cons
The size of the screen is limited to preteens and teens.
Conclusion
Games make studies an engaging activity. With a gaming device, your children will be able to give their all in the name of winning the puzzle. At funlearningdevice.com, we advise parents to embrace games as part of their kids' education. The following are tablets that offer fantastic gaming experiences to learners.
Are You Ready To Make Your Decision? (Click Here)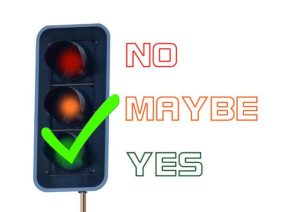 This content on the kids learning games post has been another true pleasure articulating the most effective knowledge for your child's early learning success. The goal of our blog is to produce wisdom for every parent to move forward with more confidence with an educator endorsed fun learning tablet with you at their side.
Perhaps the time is now to engage our blog? As you are surely a very unique person with so much to offer us all. So Don't hesitate to leave your ever so important and heartfelt comments below, for the sake of our kids.
I hope to hear from you soon, sincerely, Jack Butler, founder of funlearningdevices.com
(Click Here), Amazon Fire Tablet Store
(Click Here), For more fun learning wisdom
Thank You For Your Comments