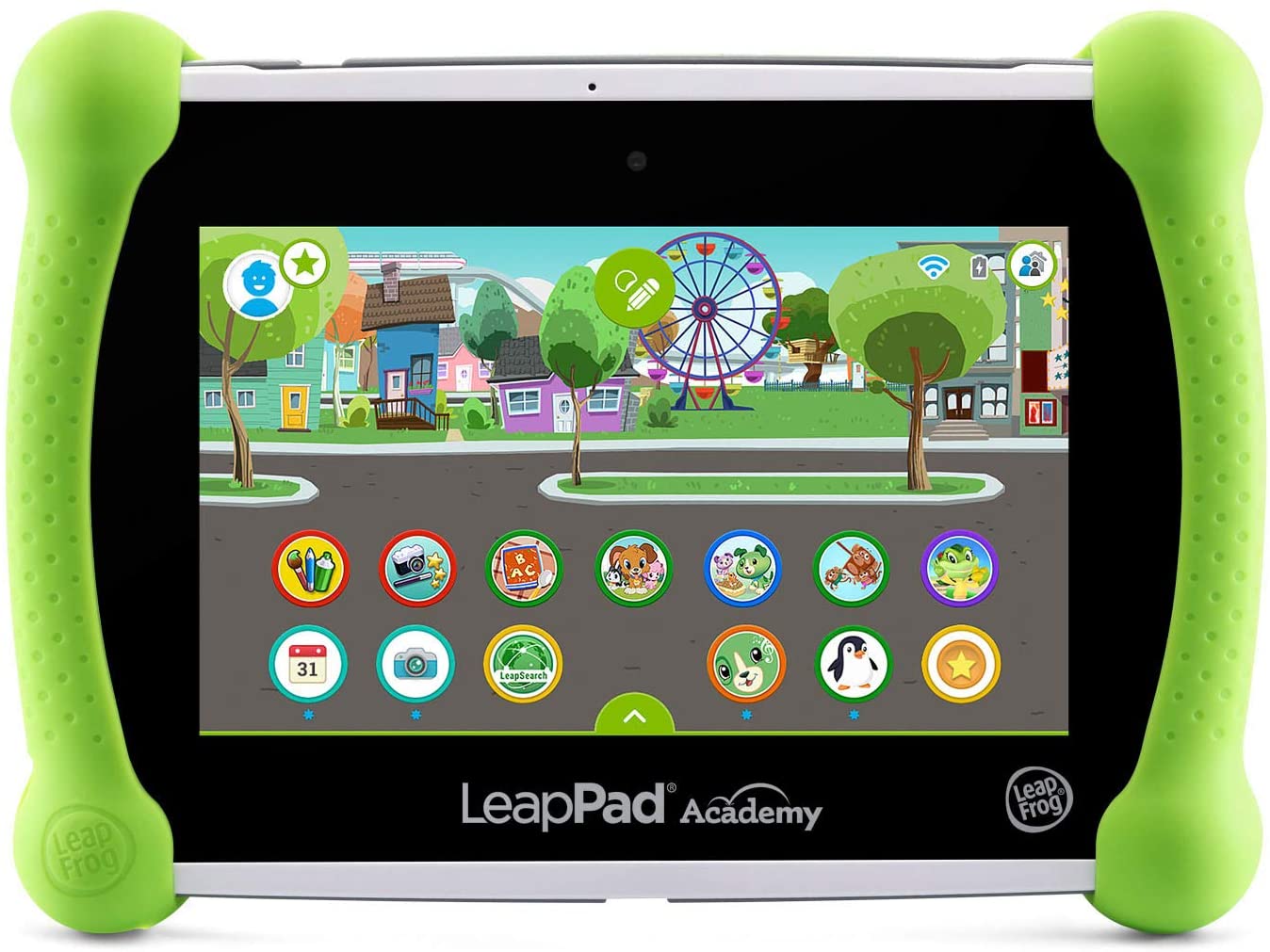 Which is The Best Tablet to Buy Engaging The LeapFrog Learning Path
Thank You For Your Comments
Which Is the Best Tablet to Buy For a Fun Learning Experience?
Well, the answer is very simple….
The past few years have witnessed innumerable technological advancements. Notable improvements are in the sector of Education, through the innovation of fun learning tablets. There is no longer a need for tedious, repetitive classes, and parental homework monitoring. Through the use of these gadgets, children can now enjoy autonomous learning. This prepares them for a world in which most daily functions will require the use of technological creations.
In this day and age, everything is computerized. From communication to entertainment, people increasingly rely on machines to operate. This is why it is imperative for children to be familiarized with gadgets such as tablets from early on. The purpose of a learning tablet is to ensure that kids benefit from an enjoyable learning experience from anywhere, at any time. A learning tablet is not an alternative to schooling. However, it provides an effective supplement to more restrictive teaching methods.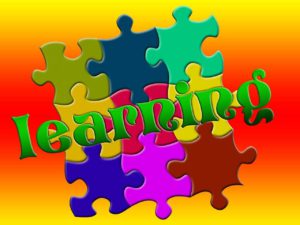 So why invest in learning tablets?
The primary benefit of these gadgets is the common understanding of every child's need to feel mentally stimulated in order to learn effectively. Educators have found that children are more active and responsive in lessons they find enjoyable. To guarantee that a child retains school work, it must be presented in a fun, engaging way.
Now that you understand the purpose of these exciting gadgets, you may be wondering how to go about choosing a product for your young one. This will be rather easy, once you have been familiarized with the individual features and functionalities of each product. However, it is imperative to understand that different learning tablets come in a variety of different prices, qualities, and designs to choose from.
In order to help you make the best possible learning tablet investment for your child, this article will outline the unique features of each desirable product on the market.
The Best Learning Tablet for Our Child's Safe & Effective Fun Learning Experience
If this is your first purchase of the kind, it is likely that you are unsure of what to look for in a learning tablet. The key to picking out the right product is to try and imagine the various uses your child could derive from the toy. It may not be very easy to put yourself in a 7-year old's shoes; However, as a person that knows them best, you are likely to do a fine job!
Is your child academically curious? Do they enjoy reading? Are they intimidated by hardcore learning? Knowing the answers to these questions will help you pick out the best gadget. Some tablets, for instance, offer a more curriculum-based learning experience, while others, like the LeapPad Ultra, will provide particularly fun teaching and practice exercises. Some tablets are also known for their versatility, with uses that will range from pure entertainment to intensive learning.
LeapPad Epic Academy Edition, Amazon.com, (Click Here)
Moreover, to make an informed choice, you need to understand the functionalities of a good learning tablet. Regardless of your child's age or educational preferences, they will require a machine with quality graphics, good sound, and the availability of appealing games.
If you want to understand more about the best tablet to buy for our children's safest & effective fun learning experience, then here is what you need to look at:
Durability
Let's face it, children can be quite rough, sometimes even careless with their toys. This is why it is imperative to provide them with machines that will stand the test of time and most importantly, being dropped from a certain height. Children also need to feel like they can rely on their toys for long periods of time prior to developing an attachment. A good learning tablet will survive most shocks and impacts. It will also be equipped with a powerful processor that will not slow down as time passes.
Memory
An effective learning tablet will have memory space that allows for the storing of information pertaining to your child's performances. This means that the tablet will be able to keep track of your child's scores when playing educative games, the reaching of milestones, and improvements in their overall results. This allows parents to monitor their children's learning and provides kids with evidence of their growth. Kids can then be rewarded by parents or teachers for their improvements, which further encourages them to surpass themselves.
Memory is also essential in storing pictures and music that your child will enjoy. It is common for children to be drawn to the cameras on certain learning tablets, and to want to record themselves doing a variety of projects. This provides children and parents alike with a place to store important memories. It also allows children to build a portfolio or a collection of their projects which they may present to family, classmates, friends, or teachers in an interesting format.
LeapFrog-LeapPad 3, Fun Learning Tablet, You-Tube Video
LeapFrog LeapPad 3, Amazon.com, (Click Here)
Ease of Use
Though young ones are particularly quick at grasping concepts and understanding how things work, things must be kept simple for them. To ensure your child's learning experience is comfortable, he or she must have a tablet with a child-friendly interface. This means that access to applications or other resources on the tablet must be straightforward. This is particularly crucial in guaranteeing your child does indeed use the tablet to learn as much as possible.
Great Market Picks: What is the Best Tablet to Buy for our Kids?
Now that you know what to look for in a great tablet, you must want to know the options available for you. Here are some of the most demanded learning tablets on the market:
– The LeapFrog Epic Academy Edition
This tablet is a perfect child-friendly adaptation of adults' smartphones, and it is ideal for kids aged 3-9. Moreover, it is equipped with a camera and video recorder that allows for the creation of fun memories.
LeapPad Ultra, Amazon.com, (Click Here)
Leapfrog is known for its quality learning tablets, which function with their own learning content resources and highly protected browser. The key strong point about this tablet is how freely any child can use it to learn and play while being protected from
preying
eyes. The tablet can also be used as a form of nanny cam for parents frequently on the move.
– LeapPad Ultimate Ready for School Tablet
This product has an incredibly sleek white structural design, which is bound to make your child feel "all grown up". Most importantly, it has access to massive educative resources that are frequently updated to provide fresh content. This tablet is laden with games that will ensure your child can perform exceptionally in school.
Bottom line: Here is the Solution to our Children's Fun Learning Experience
At the end of the day, any learning tablet will sport one absolute advantage: it will help your child learn. It will engage their creativity, desire for knowledge, and determination. Every tablet uses games that stimulate children's minds. From games that encourage information retention to fascinating scientific videos, the use of a learning tablet will open your child to a world of fun and academic discovery.
If you are unsure of the product to purchase, remember that the more use you can derive from a product, the more value it will have. Similarly, the more you can expect the tablet to stimulate, entertain, and educate your child, the more it may cost. However, good products exist in all price ranges. You need only make sure you choose the product you can see providing your child with the best learning experience.
Are You Ready To Make Your Decision? (Click Here)
This Article along with every post within this Blog has been a true pleasure to articulate, for the benefit of every viewer that engages our children's early learning website for the sake of their children's exceptional learning success. I continue to grow as well every day and week, through my engagement within this site, and our very important visitors.
Please feel free as always to leave your extremely important comments below, for our ongoing growth.
One of the many goals of our site includes answering all questions from our readers in a time frame of expectations, if for some reason we have not done this, surely we are doing more research for the most beneficial answers to our wonderful visitors. I hope to hear from you soon, sincerely, Jack Butler, founder of funlearningdevices.com
(Click Here), For More Home Page Offers
Thank You For Your Comments