The Best HP Laptop Reviews Todays Best Selling Computers
Thank You For Your Comments
The Best e-Learning HP Laptop Reviews for all Educational Programs
Laptops and computers have become essential items in our today's lives compared to the previous century. Ever since the beginning of the digital world evolution, the popularity of laptops has significantly surged, with many people turning to these devices.
Certainly, laptops are essential tools used in the current world. With the infusion of the digital lifestyle, experience has become significant. On top of that, the laptops are an integral part of the learning process. After the famous transition to digital learning, educational gadgets have played a significant role in a school.
HP laptops and computers are the most powerful and dependable gadgets that have remained useful for decades. The manufacturers have done an essential job regarding the production of these devices. And many of them have been considered the best e-learning laptops from 2018 to date. These devices range from one to another.
Factors to Consider When Purchasing Laptop Computers For Electronic Learning.
The Size of the laptop.
Basing on what you want to do with the laptop, choose wisely since the size is not the ROM or RAM that you will one day upgrade. So, once you acquire it, you will be locked and the size your laptop will never change.
The sizes range from 11.6 inches to 17. 3 inches. If the portability is the priority, obviously go for the smaller laptop since they are lighter and thinner than their larger counterparts. These smaller laptops weigh between 1-1.5 kilograms.
The disadvantage of these small laptops is that they do not support some of the high-end Intel Core i7 CPU, which can be done by the 15.6-inch counterpart, which is best for learning. Many a time, these small laptops feature a less-robust selection of the ports. If your work is requiring standalone graphics power and large display, you will be needed to have a large size laptop.
The quality of the screen.
Make sure that you get a laptop that has a screen that is comfortable to look at and to use while learning because while using the computer, you will end up staring at the screen for hours. To start with, consider if you want your computer to have a screen touch or not.
Screen touch laptops are nowadays common and are easy to use for e-learning than the others. Though, they have some reflection, which is negative if you are watching, editing some photos, or even when playing games on it. In this case, consider the one that is not a touch screen. You should also consider the resolution of the screen when you want to buy a laptop.
A 1920×1080-pixel resolution (full HD) is the best. Basing on the viewing angles, which is also an essential aspect on a laptop, one is advised to buy a laptop screen that touches IPS technology, which offers a wide range of viewing angles and best user comfort to learners.
Lighter Than Air, The Hp Elite Laptop, You-Tube Video
The central processing unit (CPU)
The Intel Core i3 core i5 and core i7 have the best performance for learning and multitasking, core i7 being the best of all. Some of the large laptops can be incorporated with Intel's i9 core processors, which makes them best for e-learning than those laptops running i7core processors though, those with i7 core processors are more expensive.
Some venders have even ended up offering notebooks and laptops that run on AMD's Ryzen mobile CPU's that is better for e-learning than the Intel's onboard graphics.
Size of the RAM.
Sometimes back, we did not need a RAM of more than 4GB to get the best of the e-learning system but today think of 8GB as a minimum for learning. 16GB is the way to go if you are a power-user. Today, learners should even think of bigger RAMs like 32GB since it gives the best experience.
More applications will run at the same time if the RAM is more. Hence, more data will be quickly accessed by the system at a time during learning. Learners will get excellent service while working with the big RAMs.
Storage size.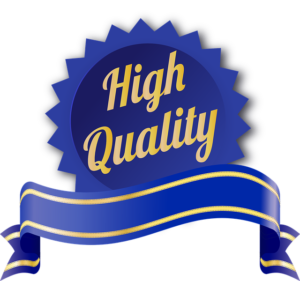 Hard drives are nowadays out of favor, especially for thin and light laptops, unlike those days in learning. The reason is that they can be very slow due to bulkiness, noise, and heat production. SSD, on the other hand, offers high speed than the hard drive hence the best to the learners.
They also don't add too much weight to the laptop. For your new e-learning laptop to run at high speed, stick on SSD since it can access your data, load programs, and it can boost up your system. The only issue with the SSD is that it doesn't give much capacity hence more expensive in terms of gigabytes than the traditional hard drives.
Once stuck with the 512GB, 256GB, or even 128 GB, which are more expensive than 1TB or even 2TB drives. In addition to that, some new e-learning laptops have NVMe solid-state drives that have more speed than traditional SSDs although, they are more expensive.
Battery life.
This is the duration that the battery of a laptop takes to use the charged power completely. There are very many things that affect the life of a cell. Some of them are screen resolution, a number of running applications, the brightness of the screen, connection to the networks/ and even Bluetooth connection.
The OS of the laptop also determines the battery life of the e-learning laptop. It is on these grounds of OS that there is variation in the life of the battery on chrome OS than those running on Windows 10.
(Click Here) For Content On 2 In 1 Tablet
If you use a computer to learn, run programs that need a lot of processing, stream many online videos, transfer files through the wireless network, then your battery will drain faster. Now, one has to start looking at the battery rating in watts per hour or milliamp-hour. Recording significant figures means that your battery will last long.
The other factors to consider while buying an e-learning laptop are:
USB 3.0
Fingerprint reader
Build quality
Keyboard quality, amongst other factors.
The Top 5 Best HP Laptops Reviews
Basing on the above-outlined factors to consider while buying the e-learning laptop, you should also know that we have the best and better laptops.
1. HP Elite Dragonfly Laptop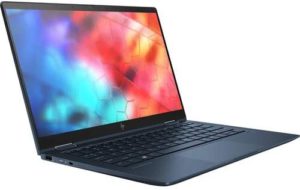 Best Place To Buy: Amazon.com
My Ratings: 4.3 of 5 Stars
Warranty: Click Above Link For Available Plans
Features
It comes with an excellent battery that is durable. Also, has a is a thin, light, and stylish laptop design. In addition to an impressive keyboard, Its CPU is an 8th generational intel core i5-i7.
The gadget comes with a RAM of 8-16 GB hence has enough storage capacity. It has a screen of 13.3, thus a diagonal full HD touch display. Lastly, there is a storage of 256 GB SSD.
Pros
This is the laptop that is best for learning.
Strong RAM
Enough storage space
Portable
Long-term battery
Cons
2. HP Spectre x360
Best Place To Buy: Amazon.com
My Ratings: 4.0 of 5 Stars
Warranty: Click Above Link For Available Plans
Features.
It is a stylish laptop. The device features in-built elements that are useful to learners. Furthermore, there is a battery that serves for a longer duration. Powerful components like the 10th generational Intel iris plus graphics are available.
Bang and Olufsen speakers aid in clear sounds. To add on the above features, the CPU of the 8th generation Intel core i7 and RAM of 8-16 GB collaborate on offering amazing services. The available screen is 15.6 inches, 3840×2160 pixels touch, and has a storage of 512 – 2 TB SSD.
Pros
More potent for e-learning than the tenth generation
High-resolution power
Enough storage space
15 inches screen
Has the best e-learning services.
Cons
3. HP Spectre Filio
Best Place To Buy: Amazon.com
My Ratings: 4.5 of 5 Stars
Warranty: Click Above Link For Available Plans
Features.
It comes with the CPU of Intel core i5 -8200Y – core i7-8500Y, the graphics of 615. Also, enough storage of 256 – 2TB SSD, RAM of 8-16 GB, makes it to be perfect for learners. A screen of 13.3 inches. UHD of 3840×2160 touch display.
Pros
The gadget has a steady RAM
Enough storage space
High-resolution screen
Portable
Graphics of 615
Cons
It is costly to some buyers
4. HP Chromebook 14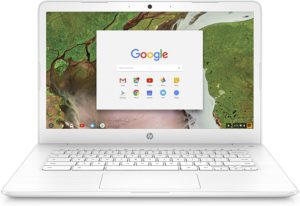 Best Place To Buy: Amazon.com
My Ratings: 4.0 of 5 Stars
Warranty: See Manufacturer
Features.
It has a storage of 16-64 GB. Plus a RAM of 4-8 GB, and 14 inches of the screen size. HD 1366X768SVA. It also comes with the CPUI OF A4-A6 intelceleronn3350-n3450.
Pros
It is portable
It comes with an excellent keyboard
Can multitask
Offers faster online accessibility
Cons
Is not as powerful as other Chromebooks
5. HP Elitebook x3601040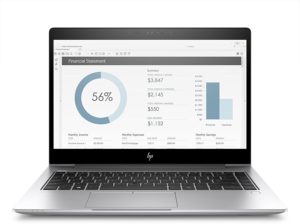 Best Place To Buy: Amazon.com
My Ratings: 4.0 of 5 Stars
Warranty: Click Above Link For Available Plans
Features.
The 8th generational CPU comes with a RAM of 8-32 GB. Its screen is a 14inch diagonal and offers a splendid view of LED Full HD (1920 x 1080).
You can store your content in the available128GB -2TB SSD. This is the apex predator of the e-learning world.
Pros
Offers excellent performance to the students
It has many ports hence convenient to multitask
Has a smart chassis
Cons
Does not accommodate a CD Drive
In Conclusion,
There are very many models and manufacturers of laptops and computers for e-learning, but the HP model has been proven to be the best you can give your child for learning. The manufacturing process of these e-learning laptops offers all kinds of services fitting all the academic levels. Also, the economic classes of the buyer are considered. These laptops range from the size of the screen, price, size of the RAM, and the CPU, amongst other things. All these variations do not affect the quality of services offered.
Are You Ready To Make Your Decision? (Click Here)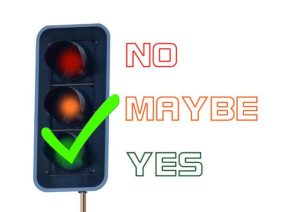 This content on the best HP Laptop reviews has been an amazing time articulating the most relevant knowledge for your heartfelt laptop decisions. The goal of our blog is to produce goal-based wisdom for every viewer to make their best-rated computer choices.
Perhaps the time is now to engage our learning blog? As you are surely a very unique person with so much to offer us all. So don't hesitate to leave your ever so important and heartfelt comments below, for the sake of everyone. I hope to hear from you soon, sincerely, Jack Butler, founder of funlearningdeices.com
(Click Here), Amazon Fire Tablet Store
(Click Here), For more fun learning wisdom
Thank You For Your Comments