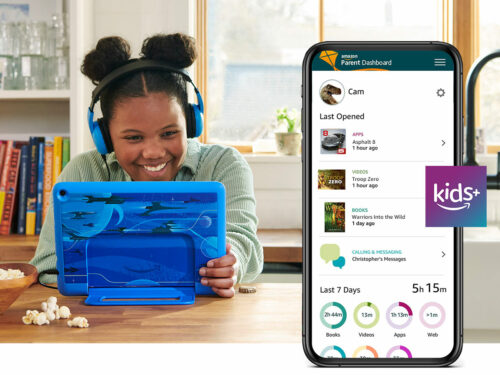 The Best Gaming Tablet For Kids + Top-Rated Android Tablets Today!
Thank You For Your Comments
Every child wants a tablet. That's right. However, investing in an ideal Android tablet for kids can be challenging. Honestly, fun learning tablets are the easiest way to get rid of your child's educational curves. But what is the best gaming tablet for kids today?
Digital learning has changed the way kids acquired knowledge. Forget about the struggle of helping your child with homework. Getting the best tablet can be an effective way to get everything on the edge. But what do you consider the best tablet? There are specific features that are integrated into the best fun learning machine:
Price,
Parental controls,
Perhaps most importantly, durability.
As such, you need a top-pick tablet with tons of interactive content for kids. Plus, the device should include a protective bumper case and parental controls. Also, you can manage what your child accesses.
Today's Fun Learning Tablets Are Endorsed Early Learning Kids Platforms
What Is The Best Gaming Tablet For Kids?
1. Best overall — Amazon Fire HD 10 Kids Edition, (Click Here)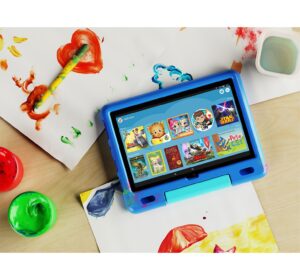 This is a fantastic kids' learning tablet packed with the best hardware and software features.
Certainly, the device offers everything you could ask for when supporting your child's educational purposes.
Seeking Your Inner Spiritual Foundation? (Click Here)
Overall, Amazon has developed a top-of-the-line device for kids between ages 3-7. Typically, the machine is loaded with kid-specific content, and parental controls, and wrapped up in a functional and durable case in sky blue, lavender, or aquamarine.
While the screen size is difficult for smaller toddlers to hold, Amazon Fire HD 10 Kids Edition provides a case. Also, the tablet comes with a fold-out kickstand to prop up the tablet.
Also, the full-HD display offers a plethora of great colors and clarity. This is very important as your child will explore their reading and writing prowess. Usually, the text is clearer and easy to understand.
Aside from that, Fire HD 10 Kids Edition offers an awesome-sounding dual-speakers setup with Dolby Atmos features. Still, you can limit the noise pollution in the room. Certainly, there is a 3.5mm headphone jack for your child to watch their best shows.
With 2GB RAM and 32GB internal storage included, your child can store a lot of content. Also, the tablet's memory is expandable up to 1TB.
As the kids' edition, Amazon Fire HD 10 Kids Edition offers a free year of Kids+ software. This includes amazing parental controls for you. Additionally, the tablet gives 20,000+ age-specific titles that make your child's learning safe.
Can't Wait? (Click Here), For Instant Access To Amazons Best Seller-Utilize Search Bar
Pros
More content for kids of all ages
Great warranty
Excellent parental controls
Best-sounding dual speakers
Fantastic display
Cons
No Google services built-in
On the expensive side
A bit large for some preschoolers
2. Best budget tablet: Amazon Fire 8 Kids Edition, (Click Here)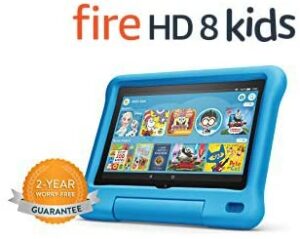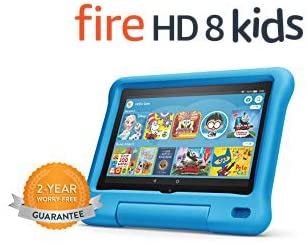 This is a fun learning tablet that provides everything your child needs to excel.

Are You Ready To Make Your Decisions Now? (Click Here)
This content on The Best Gaming Tablet Kids: "Top-notch Android Tablets!" post has been another amazing time gathering and articulating the most relevant knowledge for your kid's early learning success.
The purpose of our blog is to produce goal-based wisdom for every parent heartfelt wisdom in regard to their child's academic head start in all areas. Perhaps the time is now to engage our learning blog. As you are surely a very unique person with so much to offer us all.
So don't hesitate to leave your ever-so-important and heartfelt comments below, for the sake of our children. I hope to hear from you soon, sincerely, Jack Butler founder of funlearningdevices.com
Amazons Best Sellers-(Click Here)-All Categories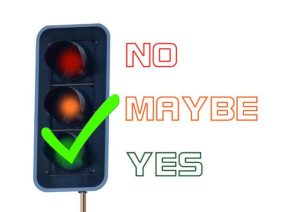 The Bottom Line
Education is dependent on tech. With technology in the academic setting, excellence is inevitable. That is why you need the best tablet on the market. Below are result-oriented tablets for your child's success.
Thank You For Your Comments