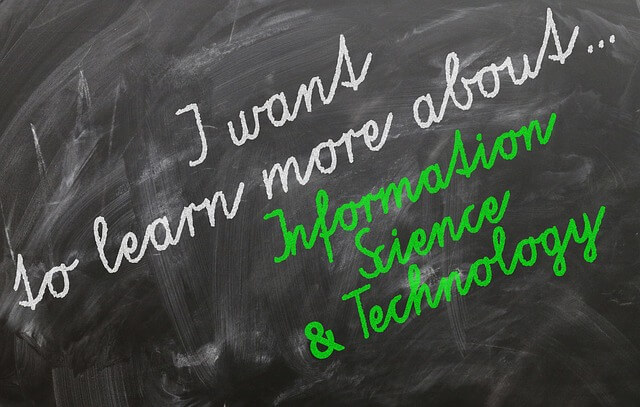 Learning Tablets To Achieve Educator Developed STEM Results
Thank You For Your Comments
Understanding STEM Education
STEM is an educational approach that focuses on four disciplines; Science, Engineering, Technology, and Mathematics. Instead of teaching each discipline separately, this education system integrates all four subjects into one cohesive learning program that is based on real-world examples.
The impact of science and technology is massive in almost all sectors and it cannot be understated. Almost everything is now automated and revolves around the four aforementioned disciplines.
Experts and distinguished researchers from various sectors reveal that STEM plays a critical role in the development of any nation. For a country to be sustainable and independent, it must be based on the foundation of STEM. It is therefore not surprising that most educational institutions are using this science-based curriculum to educate their students.
This educational approach focuses on producing critical thinkers, problem solvers, and innovators for the purposes of making the world a better place.
Examing The Wonder of Why Stem Technology
Many parents, as well as teachers, often wonder about the most appropriate time to start teaching STEM. Well, it is never too early to introduce your kid to STEM.
According to research, you can introduce your child to STEM subjects is as early as preschool. However, you do not have to wait until your kids turn 3 or 4 years to enroll them in STEM studies. You can do it earlier depending on their level of interest and curiosity. The earlier your kids are able to understand these subjects, the better for their educational future.
Building a Strong Foundation With Stem Technology
Although not every kid has an interest in science or technology, building a strong foundation based on STEM is critical for their educational future. As earlier mentioned, every aspect of life revolves around these four disciplines.
As a parent, you wouldn't want your child to lag behind as the rest of the world moves forward with technological advancements. The only viable way out of this situation is to introduce your child to STEM early.
STEM education is important in early childhood as it sets the precedent for a lifelong love of learning in children. Although kids are born with a natural drive to learning, most parents find it difficult to influence continuous growth and development, as far as learning is concerned. This is probably because most parents do not know where to start, while others lack the proper tools that can be used to spark interest in science and technology.
One of the best ways to introduce your child to STEM is through learning tablets for kids. These hi-tech educational devices come with numerous apps and features that are specifically designed to help your child grasp the basic concepts of STEM.
While some kids may not be interested in science subjects, introducing them to learning tablets will instantly spark their interest. These learning tablets are highly intuitive and interactive, making the whole learning experience fun and exciting.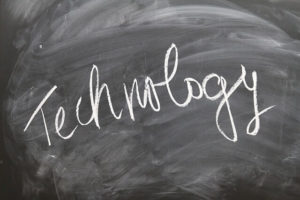 As you might already be aware, kids learn faster in an interactive learning environment. This rich learning environment can be created easily using educational tablets. Combine this with all the fun that these tablets provide, it will only be a matter of time before your kids surprise you with how much they have grasped in such a short time.
What Are The Benefits Of STEM Education In Early childhood?
Introducing your kids early to the basic concepts of STEM comes with numerous benefits. Most of these benefits have long-term repercussions that can make the difference in establishing a strong foundation for your children to achieve their educational goals. From whatever perspective you look at it, laying this foundation early is the key to success. After all, STEM education opens many doors even for kids who have no interest in pursuing a career related to Science and Technology.
Here Are The Main Benefits Of STEM Education In Early Childhood
1. Instills Creativity
Using learning tablets to introduce STEM education in early childhood not only fosters creativity but also stimulates the imagination of your child. Kids who have been exposed to the basic concepts of STEM from an early age are likely to be more innovative and they tend to look at various real-life situations from different angles. A high level of creativity is important in developing complex cognitive skills, which are critical in today's world.
2. Encourages Problem Solving Skills
Besides fostering creativity, STEM education encourages the development of problem-solving skills. By acquiring a suitable learning tablet or a hi-tech educational device that incorporates STEM education, your kids will be able to develop and practice how to analyze various life problems and work towards overcoming them.
These educational tablets come with numerous apps and games that are tailored to teach children computational thinking. By using these devices continuously, your kids will be able to register excellent STEM results.
3. Offers a Competitive Edge
Students who have been exposed to STEM education early are likely to be more competitive not only in a classroom setup but also later on in life. This educational approach focuses on instilling essential skills that are applicable to well-beyond science and technology.
LeapFrog-LeapPad 3, Fun Learning Tablet, You-Tube Video
Considering the fact that science and technology have taken over every aspect of life, it is only logical that you introduce your kids to STEM activities early to prepare them for the future. There is no better way of giving your kids a good start than through learning tablets.
4. Builds Confidence
As aforementioned, STEM education encourages the development of problem-solving skills. Your kids are able to analyze various problems and overcome them accordingly, giving them the much-needed boost in confidence. Older kids are able to explain their findings and defend their positions effectively, thanks to the pillars of confidence developed over time since childhood.
The fact that STEM programs allow kids to learn on their own terms makes it the perfect choice for early childhood education.
5. It is an Authentic Learning Experience
STEM learning offers an authentic learning experience. Unlike other forms of curricula, this educational approach allows students to connect what they learn with real-world situations from a very early age. Additionally, STEM education is diverse and it promotes equality across all genders. The program is flexible and can be tailored to match the learning needs of every child regardless of their ages, skills, and backgrounds.
Helping Your Child Set Goals for Excellent STEM Results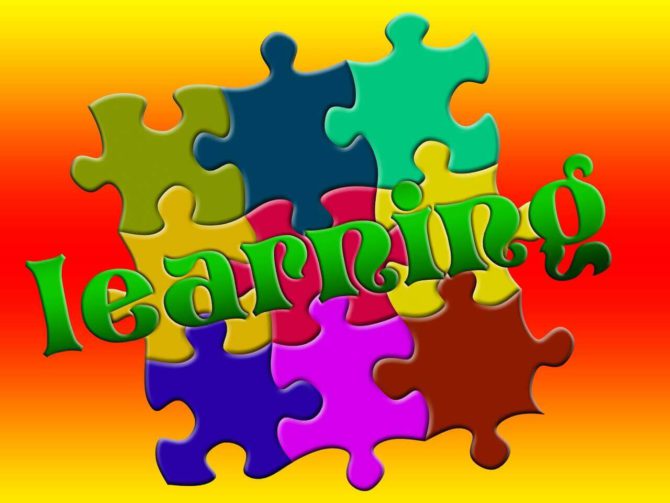 Fostering the love for learning in your kids can go a long way in helping them achieve their educational goals. However, a number of parents get it wrong when it comes to helping their children set educational goals. They force their children to pursue goals that are of no interest to them.
However, using several means, you can help spark an interest in STEM subjects right from childhood. Learning tablets are a great way to start as it can help you establish what your kids love when it comes to topics related to STEM. In essence, these educational tablets are highly intuitive and interactive; they help build interest from the onset.
Once your kids develop an interest in science and technology, you can move on to the next step of helping them set goals that correspond to their learning needs.
Here Are a Few Steps To Help Your Child Set Effective Goals
• Learn About Your Kids Interests
The first step to helping your kids set up their goals is by learning about their interests. Children are naturally curious and inquisitive. However, establishing their interests from the onset is not necessarily a walk in the park. That notwithstanding, you can easily identify and understand their interests by interacting with them.
One way of interacting with your kids is by using educational tablets. In a typical situation, your input will be of great importance before your child can start using these devices. When teaching your kids how tablets work, you will not only interact with them but also get to learn about their interests.
• Always Set Specific Goals
Kids tend to be general when setting goals. This is probably because they are not sure of what they want in life in terms of setting goals for themselves. As a parent, it is your role to help your kids set goals that can be measured. You can easily do this once you get to learn about their interests.
• Break Down the Goals
The main reason why goals always seem too hard to achieve is that most parents set unrealistic or huge goals for their children. You should first set realistic goals then break them down into manageable objectives. Start by writing down the big goal, and then work with your child on ways of achieving that specific goal.
The Time Is Coming to Make Your Child's Academic Decision? (Click Here)

It would be advisable to reward your child after the completion of every milestone. This will not only motivate your child but also help him or her resolve to achieve the ultimate goal.
• Brainstorm Potential Obstacles
Always encourage your kids to plan for any potential obstacles when working towards achieving their educational goals. Kids tend to give up very easily when faced with challenges. It is normal for children to feel downtrodden when faced with obstacles. However, by offering your timely intervention, you can brainstorm on possible solutions. This will not only build trust but also boost your kids' self-esteem and confidence.
• Remember to Always involve the family
Family comes first as far as setting educational goals is concerned. When the whole family is involved in the goal-setting process, it will foster a sense of belonging among your kids. Furthermore, it reinforces the fact that people are unique and have different qualities.
For anyone to achieve success, they must collaborate with each other. Involving the family also adds some fun to the entire goal-setting process.
How Learning Tablets  Help Achieve Excellent STEM Results
Learning Tablets and STEM education curricula are almost synonymous. This is because most, if not all educational tablets come preloaded with apps that focus on Science, Technology, Engineering, and Mathematics. The good thing about these hi-tech devices is that they make the whole process of learning fun and exciting, thanks to their intuitiveness and interactive nature.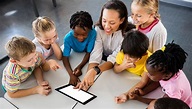 Research shows that introducing play into learning delivers excellent results. Instead of using conventional teaching methods to educate students on STEM topics, teachers are able to create a rich interactive environment suitable for learning scientific disciplines. One of the best ways of creating this environment is by acquiring tablets tailored for STEM education.
Kids who use tablets for learning tend to score higher grades compared to their counterparts who do not have access to these devices. The reason for this is that tablets are upgradable and offer access to the latest available content. This means that your kids will always be up to date with the latest technology.
Hi-tech learning devices can be used across a variety of subjects, as they can be tailored to suit your kid's specific learning needs. Additionally, your kid does not have to peruse through several books to access information. Learning tablets allow for the downloading of the latest resources and ebooks, which are pivotal in ensuring the success of your child.
Putting these factors into consideration, you can always rest assured that your son or daughter will register excellent STEM results, and grow into becoming great people in society.
In Conclusion, On Learning Tablets for Kids
Now, here is the deal…..
Exposing your kids to STEM early using learning devices allows them to explore various concepts related to real-world situations. these tablets stimulate their imagination and broaden their level of thinking, turning them into innovators and critical thinkers. As they build deep interest in STEM subjects, they might end up pursuing a career related to science and technology.
Are You Ready To Make Your Decision? (Click Here)

Putting all these factors into consideration, it is only logical that you invest in learning tablets for Kids for excellent STEM results. Doing so will not only safeguard the educational future of your kids but also prepare them for careers related to STEM.
Remember to let us know how it goes. This article has been a true pleasure as well as all the articles on this website to have been involved in.
It is and has always been the goal and foundation of this website to deliver quality content, that will give you a better understanding to move forward with more confidence, in order to benefit your child's early learning platform.
Please feel free to leave your comments as you prepare to make your decision for your children's hi-tech future, as well as these comments, which are fundamental to help me achieve a larger base of content for the viewers of this website. Sincerely, Jack Butler, founder funlearningdevices.com
(Click Here), For More Home Page Offers
Thank You For Your Comments