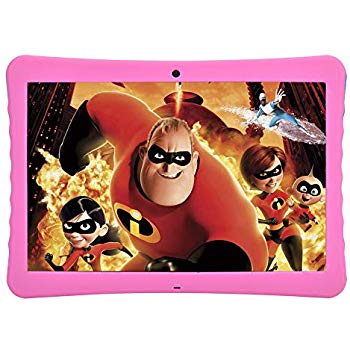 Learning Tablets Reviews The V-Tech Tote 'N' Go Tablet's
Thank You For Your Comments
The V-Tech  Tote 'N' Go Laptop
This is a great early learning toy for 3-5-year-olds old, what I like the most about this is that it will not only help create fun while learning, it will also help prepare them for the technological era that they are entering. You can personalize their Laptop with their name, age favorite food, and more with the Tote 'n' go laptop. 
This learning laptop offers 20 interactive activities with progressive learning levels that teach a variety of subjects. Including letter and word activities that teach children how to spell their names and explore shapes letters and words.
Five basic math games rated highly for very young children to explore facts have revealed when children as well as everyone for that matter, are having fun they are retaining at a much more effective rate, perhaps because there is less pressure from many elements such as peer pressure, as well as deadlines and being judged for our work.
With these beginner devices, they will know that it belongs to them and they will be less eager to try to engage with your technology as you are seeing now no doubt. So let's open their world to begin their technical education, and be more educated ourselves to give them the most effective and safe environment we can, and also understand more ways to help keep them be very sociable thru the knowledge gained thru our post's within this website, including learning tablet review's, V-tech Tote 'N' Go tablet's, for more wisdom based content.
Great for Strengthening Problem Solving Skills
Recommended for strengthening problem-solving skills with three logic activities through a puzzle and logic games. Plus three music activities also explore instruments and sounds. The laptop is also recommended and has mouse technology to help prepare them for the next stage of computer analytics. Learn and grow on the go with V-tech technology.
Batteries not Included
This Laptop is very colorful, beautiful and is very well built your child will certainly love it, surely they will glow when they pull it out of the package and enter the era of electronic educational toys, and fun learning devices. I like the fact that it is an extremely educational and lite weight for your child's size, it only needs three AA batteries to operate and it has a nice handlebar so they can walk around with it, this tablet is also very portable and it can lock the mouse on the bottom.
(Click Here), for all your child's tablet needs
This is a very charming and well-made tablet, that is very thought out, this VTech laptop will surely be a joy for your child to have. The speakers that come with the Laptop are perfect not too loud and definitely not to low. This, in my opinion, will be a great beginning laptop for the era of your child's early and effective fun learning experience.
Product Description
| | |
| --- | --- |
| Tablet Dimensions | 14 x 4 x 11 inches |
| Net Item Weight | 2 pounds |
| Total Shipping Weight | 4 pounds |
| Domestic Shipping U.S. only | Item can be shipped within the U.S. |
| | |
| ASIN-code | B000E1PY6U |
| Product Item model number | 80-067800 |
| Manufacturer recommended age may vary | 36 months – 7 years |
| Batteries-included | 3 AA batteries required. (included) |
| | |
Program your preschooler for early training with the Tote 'N' Go Laptop it offers big style for little learners, and it's just the computer they need, for their formidable and engaging early learning platform! This unique learning product comes complete with a colorful keyboard and detachable mouse that's designed for both left and right-handed users. Plus the Tote 'N' Go laptop features 30 engaging activities that teach language, math games, and music, surely you as well as your preschooler will love this product, batteries not included.
Vtech Tote 'n' Go Laptop Review
Product Review
Product: V-tech Tote 'N' go Laptop
Price: 49.99
Cheapest Place to Buy: Amazon.com
Guarantee: see manufactures warranty
My Rating 4.1 out of 5 stars
Perfect for Ages 3 to 6, For Some Children, It May Vary
V-Tech Means Quality And Fun Learning
Pro's: This computer holds up very well, great for the car good to use if you don't want your kids playing with a tablet, as they may break more easily.
Con's: your child may struggle using the mouse, however, most comments and reviews state even some children under 3 are ok with the mouse.
Don't miss out on these educational gifts today!! (Click Here), for Home Page offers
Are You Ready To Make Your Decision? (Click Here)

This review has been a pleasure to write, and I truly hope it has been beneficial to help in the right decision-making process for your child as they enter into the realm of fun educational devices.
Sincerely Jack Butler, Father and founder of fun learning devices.com
Please feel free to leave your valuable comments below, for all of us to continue to grow with the knowledge to move everyone forward with a better sense of confidence, sincerely, Jack Butler, founder funlearningdevices.com
(Click Here), For more fun learning tablet deals
Thank You For Your Comments