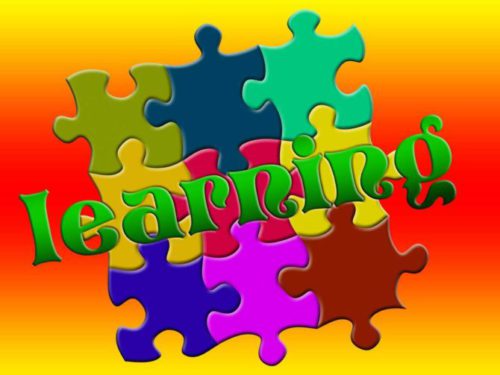 Learning Tablet For Children: "4 Tips on The LeapPad & Amazon Fire HD Path"
Thank You For Your Comments
How To Homeschool Your Kids With Tablets
Homeschooling can be an ideal step to success during school holidays. Scholars have suggested several benefits of homeschooling kids as a fun learning process that has a significant impact. However, some considerations are necessary for initiating the plan. And fun learning devices are here to help you begin the program.
With electronic gadgets, you can now think of laying the plan down; the top-rated platforms will help you render the best services with no doubts about the quality of education you are giving to your kids.
With a learning tablet for children, you will be able to secure their safest and the everlasting academic opportunities here & now. Do you have doubts about the relevance of homeschooling? Here are the benefits of the program!
Benefits Of Homeschooling Your kids With Learning Devices
Dozens of advantages come when you homeschool your kids with fun learning devices.
* No Training is Required.
Because quality tablets come loaded with educator-endorsed content, all you need is to read with your child through the provided information.
* Boost parent-child bond.
You can all agree that at times the natural schedule (provision of the necessities) is too tight. As a result, you are left with rare moments you can spend with your kids; more so when the kids leave early to attend school and come back in the evening.
Homeschooling programs will create an avenue that will entail several meetings between you and your children. The little minutes you spent together will matter a lot! A strong family bond is created with the little things you do together.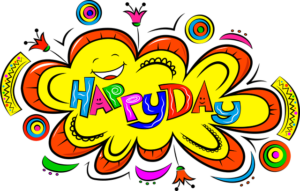 The secret to helping your children beat all odds in the academic arena is by identifying their flows and gains. Being the best overall requires all-round preparations. Therefore, as a parent, take the homeschooling plan to be the gateway for improving your child's performance.
* Homeschooling will help you curb unwanted characters in your child
We are all social creatures. Therefore, we interact with different people, places, technology, and even animals! However, your kids may tend to imitate some characters that may not suit your way of bringing up children. If the habit is left untouched, it might grow into a role and later on your kids' personality.
A chance with your child may help you identify the habit when still at developmental stages. At that level, it is easy to put a stop on the practice.
From the identified benefits of homeschooling, you can all agree that at some point in your kids' academic life, you need to initiate the program for you and your kids to enjoy the sweet fruits of the process.
At this point, you will be familiarizing yourself with the homeschooling project. And I am pretty sure you want to try this learning approach too, however, what are the steps required? Discover the necessary steps as you decide to homeschool your kids.
How to take your child through homeschooling for the best results.
For any educational process to have excellent results, a smart strategy must be put on the ground. The same applies to the home studies approach of academics. What are the significant steps in making your child a success? Here is a secret for you!
LeapFrog-LeapPad 3, Fun Learning Tablet, You-Tube Video
The LeapFrog-LeapPad 3, (Click Here), Amazon.com
Step 1
Is homeschooling a perfect choice for your kids? Several reasons may trigger the process. Also, there come some obstacles that might pull the academic procedure down.
For example, you can decide to homeschool your kids when they are bullied at school when you believe the school is not offering your children the kind of a learning approach you want your child to experience when your kids require special attention due to different reasons, and much more.
However, homeschooling can face challenges when your state does not recognize it when your schedule is too tight to accommodate this kind of schooling, the protocols required in accessing a relevant license from the authorities, and many other reasons.
Step 2
It is primary to get the required curriculum before initiating the plan. There are different ways of finding age-appropriate and educator-endorsed content relevant to your children. This can be found online from the school your kids are attending.
There are also different ways of carrying out the homeschooling process. Online, where different educator based platforms offer the services of hiring a tutor at home for your kids or taking the chances by teaching your kids.
Finding out about the curriculum is relevant as it will dictate which materials are appropriate for your child. As a result, you can save on time, money, and energy that could be spent when you ignorantly look for the stationery.
The Amazon Fire HD 10, Kids Edition, (Click Here)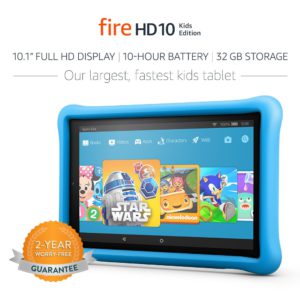 Step 3.
Create a smart schedule for your kids. Typically, a person's brain remains active up to 45 minutes before it saturates. Therefore, a timetable that gives your child minutes of mind refreshing after 45 minutes of studies is a perfect plan.
By the use of a fan-based learning tool, your children will have moments of tablet gaming before resuming professional studies.
Step 4.
Create a window on your kids' schedule for socialization. Through the hi-tech systems, your child can become part of the many academic-oriented clubs. Through the platforms, your kids can create new friends, strengthen old friendships, and share their opinions.
Step 5.
Make their lessons fun. This goes hand-in-hand with the kind of learning platform your child is using. A perfect tablet will provide your child with the required amount of fun during studies. Facts have it that, happy mind absorbs more content.
Taking your child through some virtual adventure trip on the device, allowing him to access motivational music and videos is a super way of making him happier throughout the study session.
At times you can break away from the indoor activities by taking them on a real trip. Few minutes in a museum, aquarium, or zoo will have more benefits than what you might expect.
The LeapPad Ultimate, Fun Learning Tablet, (Click Here)

Step 5.
Be there for your kids. Your availability in times of need will give you the confidence to push on. It is almost impossible for your children to take themselves through the homeschooling process. However, it may require you to make much dedication and sacrifice to be available for your kids, any day at any time. But as a parent, you have no choice but to help your child through all academic curves to become future legends.
Remember, homeschooling requires you to provide your kids with a conducive environment. However, how do you go about it?
Providing An Enabling Environment For Homeschooling Your Kids
Parenthood is a matter of dedication and self-denial all in the name of making your children grow into super legends. Because this process of education takes place at home, there are necessary precautions you need to put in place. Discover the secret to perfect homeschooling!
* Create a specific study area.
By having a particular place that means study time, kids tend to have a sense of respect for that room or space.
Having one place of studying will minimize cases of misplacing stationeries, make the house look tidy and safe for them to learn.
The LeapPad Epic Academy, Fun Learning Tablet, (Click Here)
* Minimize distractions
Your child's attention can easily be swayed off through a slight incidence. Therefore, switching off or reducing the volume to the minimum of any electronic device like TV, radio, and phones is essential.
* Provide comfortable lighting. Reading is made possible by perfect light. Therefore, limit either too low or too high lighting that can make your kids strain while reading.
* Ensure enough supply of air in the studying room. An excellent oxygen circulation will improve your child's brain activation and refreshing. Thereby, more content is absorbed.
* Provide necessary stationeries for your children and restock occasionally. Education has it's essential elements. Providing all of them guarantees your child a higher chance of excellence.
In conclusion to Fun Learning Devices
Education is the key to success. But as a parent, you need to fully dedicate yourself by offering your kids a learning approach that best suits your child's needs. Trying out a homeschooling program may be what your child wants to do away with all the academic curves. However, an electronic device will make everything possible for you and your kids.
Are You Ready to Make Your Decision? (Click Here)
This article on the learning tablet for kids post has been another amazing journey of the ongoing gathering of the most beneficial wisdom and knowledge that we considered being the most relevant content for you as a concerned parent to elevate your children's early academic headstart with an educator endorsed fun learning tablet for their early academic headstart.
Perhaps it is time to help establish your thoughts for every engager and that certainly includes me, as you are certainly a well of wisdom, in your own ways. so please feel free to leave your every so important comment below.
One of our most valued goals is to return your ever so valuable questions within the timeframe of your hopes, if this does not occur, I am certain it is because we are earnestly seeking the most relevant content for your best answers.
I hope to hear from you soon, sincerely, Jack Butler, founder of funlearningdevices.com
(Click Here), For More Home Page Offers
Thank You For Your Comments