LeapPad Learning System For Your Child's Effective Academic Headstart
Thank You For Your Comments
Better Early Learning With a LeapPad Learning System
In recent years, technology has become a vital aspect of modern life. Technological gadgets, especially computers, have become so crucial to our lives today that it makes some of us wonder how we ever survived without them in the past.
Many modern households have at least some form of a computer device, be it a laptop, a standard desktop PC, or a tablet computer. Most children born in this generation are more exposed to computer technology than ever before. Usually, this exposure begins at a tender age, often before they even learn to walk.
It can, therefore, be assumed that kids of this generation are more tech-savvy than the generations that came before. This early exposure to a computer has completely changed how children learn today and as a result, kids' tablets, enhanced by the LeapPad learning system have become a mainstay in many preschools, elementary schools, and homes.
Benefits of Kids Learning Tablets to Their Early Development
If you have grappled with the thought of whether or not to get a learning tablet for your toddler, you may wonder how exactly a learning tablet will enhance your child's development in their early stages of learning.
Although kids learning tablets are a recent development in the technology world and research is yet to fully describe their impact on children's early social development, there are nonetheless several noticeable benefits of learning tablets to kid's early education.

Here are the various ways in which kids learning tablets can positively impact children's learning, especially in their early stages of development.
i) Interactive Learning
Kids are wired to have very short attention spans. They are prone to get distracted easily if they are not involved in an engaging activity. The interactive nature of kids' tablets increases their concentration during learning since it allows them to actively participate in or even drive the learning activity themselves.
Through learning tablets, kids are able to learn simple mathematical concepts like addition and subtraction through interactive number games or improve their vocabulary and language through fun alphabet games.
ii) Enhanced Imagination and Creativity
Kids' tablets improve the learning experience of children by stimulating their imagination. Games such as 'Math and Letters Air Control' which can be played on a tablet, teach kids basic arithmetic and parts of speech by indulging their imagination. This imaginative approach to learning is very important for your kid's early education because it helps them develop their creative faculties.
Winning Our Kid's heart of Motivation
iii) Increased Motivation to Learn
Unlike conventional book-based learning which can be really dull sometimes, kids' tablets offer a more child-friendly approach to learning. Learning tablets are designed to appeal to the sensibilities of young children through their colorful bodies and simple interface.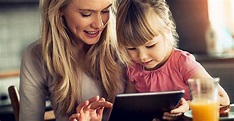 The apps and software that come with learning tablets also have features and icons that young kids find interesting. In addition to this, most apps for children offer instant feedback during the learning process, hence motivating kids to do better. This holistic appeal to kids' tastes and needs makes the learning tablet a highly effective tool for learning.
iv) Improved Communication Skills
Learning tablets are also very effective in developing kids' communication skills. Apart from helping them learn basic language through interactive games, the use of kids' tablets in collaborative learning helps improve their communication skills by teaching them how to take turns when communicating. The FaceTime or Skype feature found in these tablets helps them understand the importance of listening and expressing themselves.
v) Support for Children With Learning Disorders
Learning tablets are very helpful in learning resources for kids with learning disabilities like Attention Deficit Hyperactivity Disorder (ADHD) and autism. These learning disabilities can greatly limit the ability of children to learn normally since kids who suffer from them have a problem concentrating.
Through their interactive apps and games, kids' tablets enable children with these learning disabilities to improve their concentration and learn normally. In addition to this, apps like 'Wet-Dry-Try' can help children with disabilities learn how to write letters and numbers in a fun and interactive way.
vi) Makes Kids More Responsible
Every child is always excited whenever they get a new toy. A kid's tablet is in a sense, a fairly costly toy with education-oriented features. Getting your child a learning tablet teaches them how to be more responsible because it instills in them a strong sense of ownership and duty to protect their learning device from damage. This is a skill that needs to be cultivated early on if the child is to grow up as a responsible adult.
LeapFrogLeapPad 3, Fun Learning Tablet, You-Tube Video
vii) Offers a Wider Pool of Learning Resources
With a simple swipe, you can enjoy access to a wide variety of learning resources online. There are over 15000 educational apps on Google Play and even more on other online platforms. This abundance of learning material ensures your child has more than enough content to draw from in the course of their learning.
Indeed, learning tablets are an indispensable aspect of children's educational development today. However, not every tablet is appropriate for every child.
Before you purchase a learning tablet, you need to take into account factors including the cost of the tablet, features, and its age-appropriateness to your child. One of the better learning tablets for kids is undoubtedly the LeapPad Learning System.
 Why the LeapPad Learning System is One of the Better Learning Tablets for Kids
LeapPad is a range of learning tablets for children of all ages that have been developed since 1999 by the educational entertainment and electronics company LeapFrog. Since the official launch, the LeapPad Learning System has undergone several evolutions, with the latest model being the LeapPad Ultimate which was released in February 2017.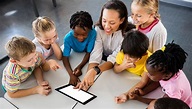 Most models of the LeapPad Learning System comprise a touchscreen, two stylus pens tethered to the sides of the LeapPad with a tether line, a wall adapter, a USB charger, and a rechargeable battery.
The screen of the LeapPad displays in both landscape and portrait modes depending on the activity the child is engaged in. Portrait mode is useful for passive activities like reading eBooks, whereas the landscape mode is more convenient during gameplay.
The LeapPad has a home button that directs users to the home screen where apps are displayed on the bottom right corner. It also has a power button conveniently located at the top left corner of the device, such that a mistaken touch during use, will not cause it to switch off.
The LeapPad also has a stereo jack (3.5mm) with an accompanying microphone for the child to hear sound and instructions during gameplay.
Equip Your Child With The Effective Learning Platform
The LeapPad Learning System is equipped with 2 megapixels front and rear cameras with which users can take photos of their favorite people or subjects. In addition to this, the LeapPad tablet has photo editing applications for child users to experiment with and make their photos more artistic.
It also comes with a video recording feature so the child can record notable events or interesting day-to-day activities that they are engaged in. The 8GB internal storage which the LeapPad is equipped with is enough to fit hundreds of photos and dozens of recordings.
The LeapPad Learning System has a simple interface in which kids can quickly learn how to use. You can also personalize it for your child by putting their name and photo on the top of the homepage. This will increase their connection to their LeapPad learning tablet and instill in them a sense of ownership, thereby making them more responsible for their device.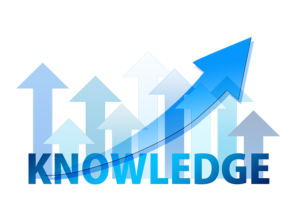 Fortunately, the LeapPad developers understand how prone children are to accidents, hence they build the tablet with the material capable of withstanding serious falls.
The LeapPad Learning System comes with an App Centre with a standard interface that is easily navigable for young children. Here, you can purchase and install a wide variety of learning apps on the slate.
Another key feature of the LeapPad is its Learning Path feature which allows you to monitor the activity and progress of your child on their tablet. It also enables you to see the time your child spends playing specific games along with the categories of each game.
This can help you increase your child's interest and strengths. LeapPad Learning Systems usually come pre-installed with several educational apps and games which can be supplemented with purchases from the LeapPad App Centre.
Overview of Your Child's Educator Endorsed Games And Apps
Some of the educational games and applications which your child can use on the LeapPad include:
i) Story Studio – This app allows them to customize their own digital book using photos they've taken themselves, drawings they've made, and words they fill up in pages using the stylus.
ii) Monkey Soccer – In this game, the child answers a series of mathematical questions that become progressively challenging as they play.
iii) Sugar Bugs – This is a fun game that teaches the kids how to properly brush their teeth. It comprises a mouth full of teeth, which are stained with brown, green, and blue bugs of sugar which the player is required to remove using the stylus as a toothbrush.
iv) Pet Pad – This app teaches your child how to take care of pets including bathing them, feeding them and teaching them new tricks. If you own a family pet or are thinking of getting one, this is a great way to prepare your child to take care of it.
These are just a few of the pre-installed games and apps that your child will likely enjoy on their LeapPad slate. As you can see from the variety of these apps, the LeapPad not only teaches kids key academic subjects like language and arithmetic, but it also instills in them general knowledge that they can apply in their daily lives outside the classroom.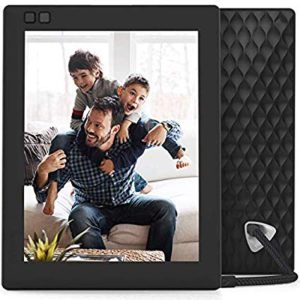 While the LeapPad Learning System is without a doubt one of the better learning tablets for kids, there are several steps you can take to help your child derive the maximum benefit from it.
 Help Your Child Derive Maximum Benefits from the LeapPad Learning System
The LeapPad Learning System is a toy unlike any other. It seamlessly straddles the worlds of education and entertainment to give your child a fun learning experience. To enable your child to maximize the benefits of the LeapPad slate, you can support their use of the tablet in the following ways:
i) Always Keep It in an Easily Accessible Location
The LeapPad Learning System is primarily designed for preschool and pre-kindergarten children between the ages of 2-6. Kids of this age are not able to reach most raised surfaces, therefore it is important that you put the LeapPad learning tablet in a place where they can easily access. The most prime place to put it is on the floor where kids who still can't walk can reach it through crawling.
ii) Become Actively Involved in Your Child's Learning
It is recommended that as a parent, you set aside time to guide your child through their activities on their tablet as. This enables you to monitor their progress. Supervising your child's use of the LeapPad Learning System through shared interaction enables them to develop positive attitudes towards technology.
iii)Set Time Limits of Use
Although it is profoundly beneficial to your child's learning, the LeapPad slate just like any other technological gadget can be addictive. It is important that you set usage periods interspersed with breaks so that your child does not develop a dependency on the learning tablet. Also, try to avoid usage of the LeapPad tablet before bedtime since this may interfere with your child's sleeping patterns
iv) Make Use of Parental Controls
The internet holds an infinite amount of information, much of which is inappropriate for children. It is therefore important for you to ensure that your child is safe online whenever they browse the web. You can use Parental Control settings on the LeapPad to block some websites and apps.
The LeapFrog Connect Service program that comes with the LeapPad tablet allows you to link your slate to your PC through a USB, after which you can create your profile for monitoring your child's activity on the LeapPad. Through your profile, you can add or remove apps or purchase new ones depending on how appropriate you deem them.
Conclusion: Is It Worth Investing In a LeapPad Tablet?
Are You Ready To Make Your Decision? (Click Here)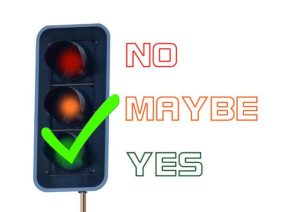 The incorporation of computer technology in the form of kids' tablets into children's early education is very important. Learning tablets offer them an interactive learning experience that helps them develop soft skills like creative thinking and communication skills.
Although there are different sizes and designs of tablets, one of the better learning tablets for preschool kids is the LeapPad Learning System.
Combining Educations Games And Materials For a Fun Learning Experience
This learning tablet combines educational material and games to give kids a fun and interactive approach to learning. The simple and convenient interface of the LeapPad makes it easy to use by children of all ages. Its enhanced safety features like its LeapFrog Connect Service allow you to actively monitor your child's progress and protect them from inappropriate content online.
This is certainly a slate designed with children in mind. If you are considering purchasing a learning tablet for your preschool or elementary school child, no learning tablet will suit them better than the LeapPad Learning System. Why don't you get it for your child today?
(Click Here), for more Fun Learning tablets

Once again this article has been a pleasure to deliver to all of our viewers here at our platform, as it is our goal to bring your as parents and the guardians of our children's future the best knowledge to move forward with a wiser outlook through your engagement of this site.
Please feel free to leave all of your valued comments for the benefit of everyone that engages with this platform, sincerely, Jack Butler, founder of funlearningdevices.com
Thank You For Your Comments