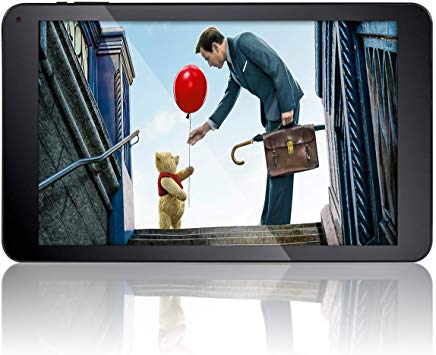 Kindle Fire Apps For Kids: "The World of E-Books and Other Digital Media"
Thank You For Your Comments
Kindle, Experience the World of E-Books and Other Digital Media
For many people, reading is a fun and engaging hobby. It offers us the chance to gather meaningful info, obtain knowledge, and understand what's going on around us. However, not many of us are fans of carrying books around. While reading books might be your hobby, hauling along a 1000-page or 2,000-page book everywhere you go is more than an inconvenience. This is where the essence of e-books comes in handy.
An e-book is a digital version of a printed publication. A typical e-book consists of all the content you will find in a regular hardcover (paperback) book, including text and images. The only difference is that this type of book is electronic and can only be accessed via a PC, laptop, tablet, or any other mobile device, including your smartphone.
Nevertheless, not everyone owns a smartphone, especially school-going kids. Moreover, gaining access to a PC or laptop may be quite a challenge for some people. For this reason, the use of a Kindle remains one of the most viable options for ardent readers.
So what's a kindle?
A kindle is a unique, portable, hand-held device designed for reading e-books. In essence, it is an electronic reader that allows you to experience the world of e-books in the palm of your hands. The gadget is the brainchild of Amazon who also happens to be the developers.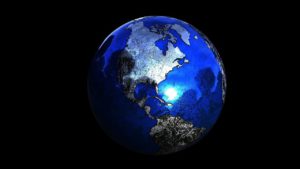 The Amazon Kindle allows you to access different types of digital books, including newspapers, magazines, e-books, and other digital media available in the Kindle Store. You may be required to buy copyrighted books or simply download free versions available in the store.
What is more amazing is that the Kindle Store holds over six million different types of e-books available in the US alone. With such a huge digital library at your disposal, you are sure to find an e-book that perfectly fits your interests.
Ever since its launch in November 2007, the Amazon Kindle has evolved from the first-generation Kindle to the Kindle Paperwhite (released in November 2018). Through the years, it has become one of the most sought-after gadgets among ardent book lovers, considering the fact that every new release comes with several innovative features.
The Kindle Paperwhite comes with premium features, and it is available in 8GB Wi-Fi, 32 GB Wi-Fi, and 32 GB Wi-Fi + 4G LTE models. The e-reader is waterproof and features a 6-inch plastic-backed display with 300 PPI. You can literally submerge the reader in water up to 2 meters deep for one hour without the gadget succumbing to pressure. Furthermore, it supports audible audio-books, which you can play by pairing the device with external Bluetooth headphones or speakers.
(Click Here), for more Home Page offers
Reasons why you need a Kindle
Here are some of the reasons to invest in a Kindle:
Highly Portable
The Kindle is lightweight, making it highly portable. Whether you are going on a weekend getaway or a business trip, you can carry the Kindle along without feeling the pinch.
Kindle E-Reader, Amazon.com, (Click Here)
Vast library
The Kindle gives you access to a vast library of e-books, magazines, and newspapers, allowing you to keep up-to-date with breaking news and emerging trends. Furthermore, it has an expansive storage capacity that accommodates thousands of books at a time.
Resilient
The electronic reader is inclined to withstand harsh conditions without getting damaged. For instance, the latest Kindle (the Paperwhite), can stay in a pool of water for more than an hour without any issues.
Kindle Oasis E-Reader, Amazon.com, (Click Here)
It's the future
Besides smartphones and tablets, e-book readers are without a doubt the future. We believe they'll come a time when these gadgets will be used in schools in place of traditional paperbacks.
The culture of reading has taken a completely new dimension, following the emergence of e-books and digital readers such as Kindle. In essence, you no longer need to carry loads of books or visit the local library to catch up with some of your favorite books. All you need is an e-reader to access published content at the palm of your arms. So, take a step and join hundreds of thousands of Kindle owners in pr. <=Click Here Now=>, for more Kindle offers.
Kindle Paperwhite Review, E-Reader, You-Tube Video
Kindle Paperwhite, Amazon.com, (Click Here)
This article on Kindle books has been a true pleasure articulating for the benefit and knowledge growth of every viewer that engages this post.
Are You Ready to Make Your Decision? (Click Here)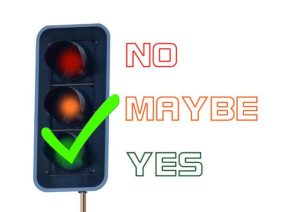 Please feel free to leave your valuable and engaging comments below for the benefit and growth of every viewer's intellect with these devices. Another goal of our Blog is to answer all questions in a timely manner if your answer seems to be delayed, we are probably doing more research for your best answer. I hope to hear from you soon, sincerely, Jack Butler, founder of funlearningdevices.com
(Click Here), Amazon Fire Tablet Store
(Click Here), Amazon Fire Tablet Store
(Click Here), For more fun learning tablets
Thank You For Your Comments