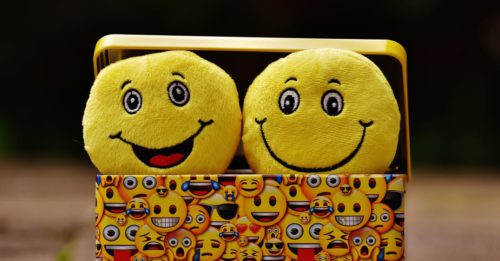 Kids Learning Devices, Offers The Best Learning Structure With a Fun Learning Tablet
Thank You For Your Comments
An Introduction to the Best Educational Toys for Kids
Whoever invented educational toys for kids must be given a huge pat on the back. These toys play a pivotal role in not only promoting a child's mental development but also stimulating their desire to learn.
Educational toys are sometimes regarded as instructive considering the fact that their main purpose is to help a child develop particular skills through specific intuitive steps. The more the child plays around with these toys, the more they discover new ideas and situations about the real world.
Kids are naturally playful and typically inquisitive. For these reasons, it is important that you invest in educational toys to meet this desire to play and explore the world. Scientific studies indicate that learning through toys is very important, as it helps kids develop faster and better.
Kids who play using educational toys tend to think outside the box and usually develop vital skills much faster than their counterparts who are not exposed to toys. Educational toys engage the senses of the child, sparking their imaginations and encouraging them to interact with their peers. It is not rare to find kids sharing their toys with others during playtime.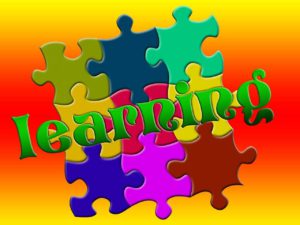 Previously, toys were all about dolls, blocks, drawing boards, and Lego bricks. However, the world has changed tremendously and everything now revolves around science and technology. STEM (Science, Technology, Engineering, and Mathematics) has become the most preferred educational approach in the modern world.
This has seen a major shift in terms of the recommended toys for learning. While dolls, blocks, and all the aforementioned toys still play an important role in a child's development, new toys such as learning tablets, have come up to help kids grasp the concepts of STEM swiftly and effortlessly.
The Amazing Learning Concepts of Stem
The desire to introduce kids to STEM concepts early has hit an all-time high. It is not surprising that many parents are now looking for toys that are specifically designed for teaching STEM concepts. However, choosing the right toy for learning has proved to be an uphill task for many parents. This is because the toy market is currently saturated with a wide range of brands that claim to turn your little tot into an instant genius. With so many options available in the market today, it is very easy for any parent to get spoilt for choice.
However, with the popularity of learning tablets reaching new highs, selecting the right educational toy for your child would no longer be a problem. The best learning tablets come with all the features that your kids might need in a toy for their mental growth and educational development. Let us prepare them to learn and grow. with the best educational toys' for kids'-best learning tablets.
Types of Educational Toys
Classifying toys into various categories is usually very difficult. This is because the options are so many and sometimes confusing. However, educational toys for kids' can be categorized in terms of design, intended purpose or age group. For this write-up, we shall categorize these toys according to the target age group.
Using age as a benchmark, educational toys for kids can be classified into three categories. These include:
• Toys for babies
• Toys for toddlers
• Toys for Preschool and School-aged children
Educational Toys For Babies
It is never too early to start learning. The process of learning begins as soon as a baby can recognize various objects. Kids aged 0 to 6 months may not really distinguish between objects, but every new shape, sound, color, and texture is an all-new learning experience
. At such a tender age, the desire to learn is always high, and babies tend to get excited at every new encounter with the world. Considering the fact that babies love to put objects into their mouth spontaneously, the safest toys at this age can be rattles and wooden blocks that are too big for the mouth. These toys help kids build their motor skills, vision, and hand-eye coordination.
LeapFrog-LeapPad 3, Fun Learning Tablet, You-Tube Video
LeapFrog-LeapPad 3, Amazon.com, (Click Here)
Educational Toys For Toddlers
When kids reach 1 year old, their view of the world takes a whole different perspective. Their desire for different types of toys takes center stage, as their knowledge of the world and real-life situations broadens. Between age 1 and 3, your child will experience rapid growth. As a parent, it is important that you invest in more advanced educational toys than just wooden blocks and rattles to match this rapid growth.
The best toys for this age group revolve around complicated building blocks, shape sorters, and coloring books that stimulate their imagination and creativity. It is always during this age group that your child will probably start talking. Therefore, investing in multilingual interactive toys would be a great idea.
Educational Toys for Preschool and School-aged children
According to experts, preschool age (3-6) is the best time to introduce your kids to educational tablets and other hi-tech devices. Preschool age is the perfect time to learn about letters of the alphabet, numbers, and different language skills. Tablets have proven to be one of the best educational tools for learning these skill sets. This is because modern tablets are not only intuitive but also highly interactive.
These learning devices come with thousands of apps and programs that are tailored to help your child build their intelligence. Tablets are particularly great for school-aged children as well. Besides helping them with their homework, using these devices is a great way of introducing STEM concepts to your child.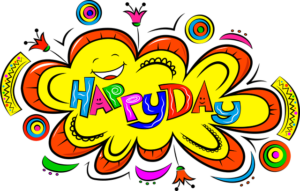 Why Investing in Educational Toys is Important
The importance of investing in educational toys for kids cannot be understated. Besides providing fun and entertainment, toys for learning are important in supporting the educational development of the child in a fun and exciting way.
Parents are encouraged to introduce educational toys to their kids from a tender age to enable them to grasp the machinations of life as early as possible. In an era where everything revolves around technology, investing in an interactive learning device is the only way of safeguarding your kids' academic future.
Here are some of the reasons why it is important to invest in educational toys.
1. Helps in Motor Development
You might not know it, but educational toys for kids play a key role in motor development. The development of motor skills revolves around the movement and coordination of the limbs, fingers, toes, wrist, and other body parts. Toys for learning are designed by experts who have vast experience in subjects to do with child growth and development. For this reason, the majority of toys are designed with the child's motor development in mind.
Toys such as learning tablets are quite interactive and require your kids to touch various parts of the screen as they play. These fine movements help develop their hand to eye coordination and improve their overall motor skills.

2. Educational Toys Develop Social Intelligence
Some parents argue that toys, especially tablets and other learning devices make kids antisocial. However, this is not true. Comprehensive studies suggest that educational toys are the perfect tools for developing communication and social skills.
These toys not only trigger your child's imagination and creativity but also make role-play a possibility. When a child takes on different roles when playing using various educational toys, it develops their social skills. Learning tablets are renowned to develop communications skills and social intelligence to high levels. These devices allow for peer to peer communication as they come with features that can connect to nearby devices easily.
3. Builds Trust and Confidence
Children are naturally playful and jumpy. Despite their jumpy, playful nature, it is only through playing that they can learn what the world has to offer. Investing in the best learning tablets is a great way of allowing your kids to explore and discover new ideas.
By encountering several obstacles during playtime and finding ways to overcome the problems, your kids will ooze with confidence thanks to their ability to solve these problems on their own. Your intervention is also paramount when introducing your kids to educational toys. Showing your kids how to play with their new educational toys is an effective way of bonding and building trust between you and your kids.
What are the General Benefits of Educational Toys for Kids?
The benefits of educational toys for kids are almost infinite. Learning tablets and other hi-tech toys for learning come with thousands of benefits that add value to your kids' overall development. Some of the most significant benefits include:
Enhances Child Play
Kids are naturally curious and inquisitive. According to research, children need constant stimulation and the only way of satisfying this urge is by playing games. From the moment they are born, the urge to explore the world and discover new ideas is always insatiable.
Educational toys not only stimulate the brain but also go a long way to quench this urge. Acquiring an appropriate toy for learning will help your child develop important skills such as problem-solving, communication, and language skills. Playing around with educational toys eventually enhances child play and adds value to a child's educational development.
Increases IQ (intelligent quotient) and Thinking Skills
LeapPad Epic Academy Edition, Amazon.com, (Click Here)
Many people doubt if toys can increase IQ and thinking skills. In any case, if this was true then all you would need is just a simple toy to turn your child into a genius. However, studies suggest that children who were exposed to educational toys at an early age have a higher IQ and better-thinking skills.
Toys for learning allow kids to express their talents and improve their skills through consistent practice. These toys are designed to support memory retention, increase literacy, develop motor skills, and enhance hand-eye coordination. By using these devices frequently during playtime, your child is able to have a better understanding of the desired outcome.
Boosts and Retains Interest
Kids get bored very quickly, especially when subjected to activities that might not be of interest to them. This might prove to be a problem when introducing STEM-related disciples to your kids. One of the best ways of sparking interest in science and technology is by using educational toys such as tablets.
These learning tools come with numerous features that make the process of learning S T E M subjects fun, easy and exciting. Educational toys create a desire to continue playing, and this eventually transforms into a desire to learn. This also translates to retained interest, which is good for your child's educational development.
Develops a Child's Senses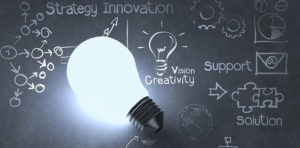 Educational toys help build a child's senses. This is particularly true for younger kids who are yet to come to terms with their surrounding environment. By using brightly colored toys, you will be boosting your child's visual senses. On the other hand, musical toys are appropriate for boosting your child's sense of hearing.
In a kid's world, every shape, color, sound, or taste is a whole new experience. It is only through these experiences that you will learn about your child's likes and dislikes and the only safe way of giving your kids these real-world experiences is by investing in the best educational toy.
Teaches Important Life Lessons
Educational toys teach kids real-life lessons, including causes and effects. By using learning tablets, your kids will learn how to be more organized and how to solve various problems. Your kids will also appreciate the essence of teamwork in overcoming various problems.
Conclusion: To The Purpose Revealed, For Your Kid's Fun Learning Experience
Here is the deal…
If you really care about your child's educational future, then it would be a wise idea to invest in an appropriate educational toy for kids. To save you from all the trouble of searching for appropriate toys in different stores, we recommend that you acquire an educational tablet instead. The fact that they are readily available makes them the perfect choice for any parent looking for a toy for learning for their kids.
Are You Ready To Make Your Decision? (Click Here)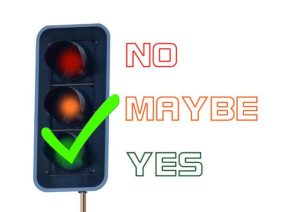 The best learning tablets come with tonnes of features that are suitable for the development of kids of any age group. Furthermore, these devices are not only intuitive but also extremely interactive, making the learning process easy, fun, and exciting.
It has once again been a pleasure articulating this article for all of our viewers to move forward with the confidence that they are seeking within this website.
Please feel free to leave your comments so all of our viewers including me, can move forward with confidence, sincerely, Jack Butler, founder funlearningdevicers.com
(Click Here), For More Home Page Offers
Thank You For Your Comments