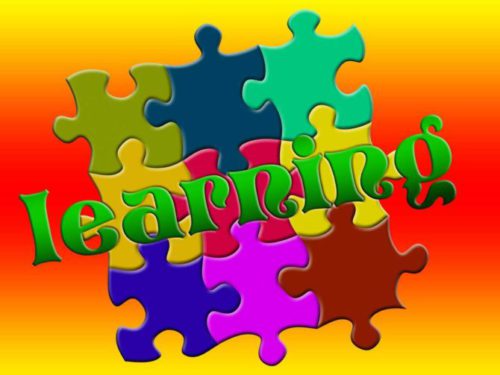 Fun Kids Learning Games Enlisting The LeapFrog LeapPad Review
Thank You For Your Comments
The LeapFrog, Leap Pad Product Review
This is a great gift idea for your very young child 3 to 5 years old, What I like about this Laptop is the basic beginning learning tablet, to begin the fun and motivating learning process with vocabulary, and so much more with that being said I believe Leapfrog has nailed it.
The LeapPad 3 is everything you are looking for in a Beginners tablet for preschoolers and more! This Fun Educational Device will prepare your child to begin being tech-savvy and having a blast while doing it. Their world will be opened up as they are having a safe blast learning in which has been proven to be the most effective way to educate a child or anyone for that manner. tell me when you are having fun learning do you consider it to be more effective? of course.
The days of intimidation are finally coming to a conclusion because of the less stressful approaches available thru modern technology, for one the atmosphere it creates thru non-pressure facilitation as well, is extremely effective am a baby boomer, and I feel I was a leader in the evolution of helping end the intimidation style of leadership.
Perhaps that was part of a more intimidating learning process in schools that is diminishing finally due to the technology available the head start it creates. my hope is the answers lay within here, Fun learning Games, a LeapPad LeapFrog Review
Understanding The Needs of Your Children's Tech Needs
When I Adopted my wife's orphaned nieces the need for technology opened up wide for me, as it was a spectacular tool to help my youngest daughter who could not speak a word of English when she arrived in America. In my opinion, the Leap Pad Leap Frog devices are some of the most effective products out there to get your kids started, here is why.
There are many different tablets and learning tools, each of which will serve an educational purpose, but the LeapPad 3 has been said to take learning to the next level. The setup with this tablet only takes a few minutes, and this includes registration, user setup, selection of free age-targeted apps, and accessing the learning Path, this kid tablet device will walk you through 5 screens very quickly.
As a busy parent sometimes it is hard to find the time, so perhaps if you are investing in something it needs to be fast easy, and have a purpose. For most parents that have presented this tablet to their child, it passes with flying colors.
The Biggest Attribute, of  Fun Learning Games
The biggest attribute perhaps is the kid-safe browser, a navigational tool it is very simple and safe for introduction into internet browsing. This tablet is completely focused on the child's needs for content, utilizing pictures for content options, with categories stories and games to explore, the web browsing is all kid-friendly sites, this is a perfect tool to begin the process of gathering information if you don't want your child on the web just turn the wifi off in the parent lock code.
Other great features are the app center accessible from their home screen, you can browse your child's age, skill, games and to find suitable content that your child will love, and help with their skills they need to practice. This tablets apps have video trailers so you will know what the app has to offer prior to buying
LeapFrog-LeapPad 3, Fun Learning Tablet, You-Tube Video
The LeapPad is loaded with tools and resources to make it very simple to find activities and content that are perfect for their educational needs. They can utilize Apps for reading and writing, which is magnificent for a child that is struggling in that area, also kids that refuse to engage in reading began to love it, simply because it is fun, and they feel no pressure.
With the safe LeapSearch tool and simple navigation means your child can take their tablet and explore independently. Remember with your guidance with your child's new fun learning devices, they will be more motivated with their new confidence to enter the technical era they are entering.
Product: Leap-Frog, Leap-Pad 3
My Rating 4.5 out of 5 stars
Recommended Ages: 3-9 years old
Pros: This high-performance WiFi tablet includes a fast powerful quad-core processor and sleek design. This tablet is designed for children 3-9 years of age, this has a highly responsive shatterproof touchscreen access. Leapfrog learning library consists of one thousand plus+ educational games, ebooks videos, and more. There are strong parent tools that let you fine-tune the content that your child is able to access. (Click Here),  Amazon.com
Cons: The Tablet has a 5-inch screen, which can be considered a bit too small however it will be fine, the age group per manufacturer is 3-9 this may vary upon the savvy of the child.
Don't miss out on these great deals (Click Here), for more Home Page Offers
LeapPad3

LeapPad Ultra XDi

LeapPad Glo

Total Screen Size

5-inch depth capacitive

7 inches easy light touch

5 inches and resistive

Resolution Cap

480×272

1024×600

480×272

Battery not included

Built-in lithium-ion

Built-in lithium-ion

4 AA or rechargeable battery 

Battery life

6+ hours depending on usage

6+ hours depending on usage

Great Kid-safe web experience

 This LeapSearch powered by Zui

This LeapSearch powered by Zui

Tablet Speed

1.0Ghz

800Mhz

550Mhz

Total Memory size

4GB

8GB

4GB

Video recorder included 

 recording video
recording video
recording video

An Included value

10 apps

11 apps

9 apps

Dimensions 

7.5 x 5.2 x 1

9.05 x 6.1 x .92

7.1 x 5.2 x .94
This product review within our children's fun learning Blog was nothing short of a true pleasure to articulate for the benefit of each and every one of our viewers that are seeking the knowledge to effectively move their children forward with their effective early learning experience.
Are You Ready To Make Your Decision? (Click Here)

Please feel free to leave your ever so important and heartfelt comments below, for all of our followers to grow from, and that certainly goes for me as well, because you are the reason that we are here in the first place.
One of the goal's of our Blog is to return all questions within the timeframe of your expectations, if this does not occur, I am certain the delay is because we are reviewing more relevant content, to provide you with the best answers to your expectations. I hope to hear from you soon, sincerely, Jack Butler, founder of funlearnigdevices.com
(Click Here), For more fun learning tablet deals
Thank You For Your Comments