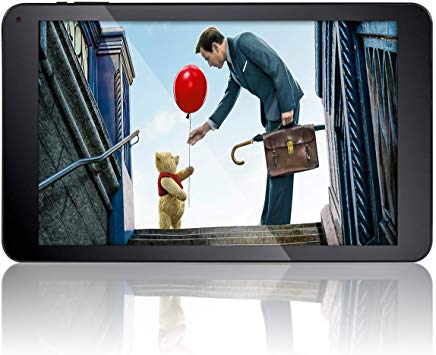 Fire Tablet HD 8 Reviews Amazon Kids Edition Tablets
Thank You For Your Comments
Amazon Fire HD 8 Tablet Review
Fire HD 8-Product Review
Finding the right kind of tablet to suit your child's needs can seem like an impossible task given the sheer number of different products offered in the market. Ideally, you want a high-performance tablet with a child-friendly user interface and durable hardware to ensure your kid enjoys the best quality service as they embark on their learning exploits.
Fortunately, the wide variety of tablets in the product market ensures that there is something to accommodate the educational and entertainment needs of every child including your own. Even more exciting is the fact that most of these tablets are very affordable, with most products costing less than $100.
Amazon is arguably the best kids' tablets manufacturer in the market, featuring devices to suit all your child's digital learning needs. The tablets produced by Amazon come in all sizes and specifications, from the smaller and more affordable Amazon Fire HD 7 to it's larger, more successful, and even more popular heir, the Amazon Fire HD 8. This high-performance budget tablet packs all the features required for excellence, surpassing its competitors on almost every criteria.
So let us move forward with the knowledge-seeking aspects outlined within Kids Tablet Reviews.
So What Makes it Stand out?
While the Amazon Fire HD may have a simpler design than most of its fancier counterparts, it certainly gets the job done better than most. Whatever it lacks in hardware aesthetics, it compensates with a sturdier chassis and a more solid 0.4-inch build, making it one of the most durable tables in the budget category.

It is also considerably lightweight with an average weight of 483 grams. However, this may vary slightly depending on the components and specifications.
The Amazon Fire HD 8 comes with 16GB and 32GB internal storage space options right out of the box, and an additional Micro SD slot that supports up to 256GB SD card. This massive storage property ensures that your child has enough storage space for learning and entertainment resources including applications and games.
This is a pretty good bargain at the price of $80 considering most slates in this price range only come with 8GB internal space, which is hardly enough to accommodate all the storage needs one may have.
The 8-inch screen of the Amazon Fire HD 8 Kids tablet is sufficient for all your child's needs, be it reading eBooks online, watching programs, or playing games. Although the Fire HD 8 offers a modest screen resolution of 1280 x 800 at 189 pixels per inch with its IPS display, the pixelation is quite smooth and evenly spread out throughout the entire 8-inch display.
The screen is quite reflective compared to other tablets in higher price ranges, but this can be remedied easily by adjusting the brightness. One of the best qualities about the Amazon Fire HD 8 is that its screen surround is pretty thin compared to most budget laptops in the market, giving it a bold modern look.
The Brilliance of Your Tablets Textured Finish
The tablet has a nice textured finish that feels pleasant to touch while providing a good grip. For enhanced safety, the Amazon Fire HD 8 comes with a kid-proof bumper case to cushion the tablet from even the worst fall. This protects the slate from hardware damage and screen breakage in case your child accidentally drops it.
The Moko Amazon Fire HD 8 folding folio stand case is now available for enhanced safety and functionality of the tablet. This case is made of high-quality polyurethane leather and microfiber to give the slate maximum protection during use. It also features auto wake/sleep functions, a magnetic clasp, a stylus loop, and an inbuilt stand.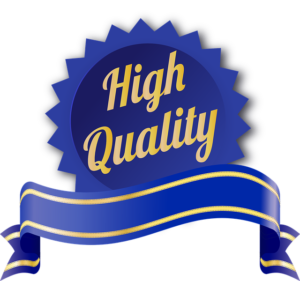 The faux-leather frame that supports the tablet makes it easier for the tablet to be set up on a surface for hands-off use. This is particularly advantageous when watching movies or videos online since it frees your hands from constantly holding the tablet. These covers also come in an array of designs and colors to choose from, including Blossom, Love Tree, and Moroccan Love. This variety of colors ensures your child gets a Moko Amazon Fire HD 8 cover that fits their preferences.
The Relevance of Your Quad-Core Tablet
Despite the affordable price, the tablet runs on a modest quad-core 1.3GHz MediaTek MT8163 processor. While this may be no match for the higher processors of the high-end slates like the Ipad, it is certainly a good bargain for your hard-earned cash.
The Fire HD 8 Kids tablet runs just fine at this speed and should be able to give your child fast enough processing speeds for menu transitions, general navigation, and normal activities like watching videos and playing games with moderate specification requirements.
Simple games like Temple Run, Candy Crush Saga, and Minecraft will also run smoothly, keeping your child occupied. The 1.5GB Ram also gives it a boost and ensures your child can multitask on the slate without experience processing lags.
The Relevance of Your Tablets Long Battery Life
Finding a slate with long battery life is crucial when considering which tablet to buy for your child. Most budget laptops usually have a battery life clocking between 4 – 6 hours. The Amazon Fire HD 8 Kids tablet, however, makes them pale in comparison when it comes to battery longevity.
The Fire HD 8 boasts an impressive battery life of up to 12 hours of normal use including video playback, listening to music and web browsing. In addition to the formidable battery life, the Amazon Fire HD 8 battery has an equally impressive charge time, with the slate charging fully in under 6 hours. However, there is a caveat that comes along with this.
The Fire HD 8 charge time is shorter when charged with the micro-USB power adapter that comes in the box. Using a different adapter may slightly increase the charge time.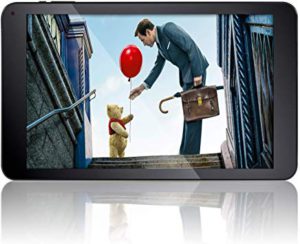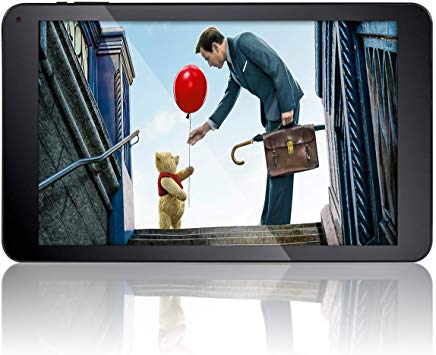 The Amazon Fire HD 8 Kids tablet also features an audio 3.55mm stereo jack and integrated speakers with Dolby Audio to provide your child with the best audio quality when they listen to music and podcasts, watch videos or play games. The Dolby speakers are loud enough for comfortable use without a headset.
Most budget tablets often fail in this regard due to their poor quality speakers which are sometimes barely audible. With the Fire HD 8 however, your child can enjoy watching videos and listening to music with their friend's fairly comfortable thanks to these impressive speakers
When it comes to internet connectivity, with WiFi tablet support connection through its single-antenna dual-band WiFi, enabling fast and efficient internet access.
It also supports both public and private networks and hotspots using the dual-band 802.11a, 802.11b, 802.11g and 802.11n standards with support for WEP, WAP, and WAP 2. This makes it possible for your child to access the internet conveniently both at home and away from home.
Are You Ready To Move Forward With Your Amazon Fire Tablet? (Click Here)
The Fire HD 8 is 4G enabled, thereby offering your child fast internet connectivity whether they need to do some quick internet research for a homework assignment or stream the latest episode of their favorite cartoon.
With these internet support specifications, your child can scour the internet for learning resources, learn about interesting places in the world, and feed their curious mind with a wealth of information. It is important to note, however, that the Fire HD 8 does not support peer-to-peer networking.
Unlike most budget slates in the market which run a regular Android OS, the Amazon Fire HD 8 runs a unique Fire OS. Although this operating system is based on the Android OS, it features a unique child-friendly interface that can be used with relative ease. The Fire OS is built to give the user maximum flexibility and the ability to customize the interface. As a result, your child will have a very easy time learning how to use this device.
Another interesting perk that comes with the Amazon Fire HD 8 Kids tablet is the one-year free subscription to FreeTime Unlimited which gives your kid unfettered access to a wide array of age-appropriate material online material including, books, games, apps, and videos. This feature guarantees your child will be interested in learning new things every day.
There are Great Restrictions Available for our Satisfaction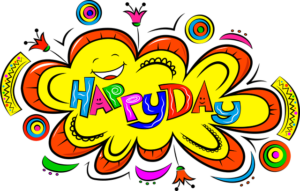 The Amazon Fire HD 8 Kids tablet allows you to put restrictions on your child's FreeTime profile through your parent profile, thereby filtering out any harmful material that your child may come across while they are browsing the web.
The easily customizable settings enable you to block in-app purchasing and monitor your child's online activity through your parent profile or online.
Since the Amazon Fire HD 8 Kids tablet does not run on Android OS, it does not come with a lot of the apps that usually come with android-run tablets. Some of the regular apps like Facebook and Hulu are available but most of the apps that you would expect to find in a normal tablet are conspicuously absent.
This, however, should not worry you at all since the Fire HD 8 has its own Appstore feature called 'Underground' where you can source and download free apps that your child might need like Youtube and Wikipedia. This is a good way to expand your kid's tablet's resource for free and the best part is that you do not even have to worry about in-app purchases or adverts since they are virtually unsupported.
Amazon also offers access to its wide catalog of eBooks which your child will be able to access easily through the Amazon Fire HD 8. This ensures that your child has a wholesome supply of literature to indulge their young minds and expand their knowledge in a variety of subjects of interest.
The Intelligence of Alexa
While iPads may have Siri, the Amazon Fire HD 8 has its own intelligent personal assistant called 'Alexa'. This is a cloud-based voice service that offers a more interactive way of navigating your slate and accomplishing tasks. This voice command feature allows you to play music, control your tablet's home menu, and find information and news by simply using your voice.
The Alexa hands-free feature accords your child the opportunity to navigate their tablet in a fun and highly interactive way. Through this voice service, your child can improve their communication skills, learn new things through information command prompts, and generally make them more in-tune with the technologically advanced world we live in while letting them have fun at the same time.
The best part about the Alexa voice service is that it allows for the recording of interactions with the AI personal assistant for future reference. This makes it easier for you to monitor your child's activities on the tablet and monitor their progress.
 The Amazon Fire HD 8 Kid's Edition Tablet, You-Tube Video
Amazon Fire HD 8, (Click Here), Amazon.com
Thanks to the wide array of colors available to pick from, you can get a colorful Amazon Fire HD 8 tablet for your child. This kid's slate comes in a variety of colors including Canary Yellow, Marine Blue, Puch Red, and Black. With these options to choose from, you should hardly have any problem finding an Amazon Fire HD 8 slate that suits your child's tastes and personality.
Pros:
The Amazon Fire HD 8 has a considerable advantage compared to some of its prime competitors in the budget laptop category. Some of its most key competencies include:
i) It only costs $80, making it one of the cheapest high-value kids tablets in the market
ii) It has a nice compact body with a textured cover and highly durable hardware
iii) The tablet has a long-lasting battery life, clocking up to 12 hours
iv) It runs Fire OS with a child-friendly interface that makes it easy for kids to use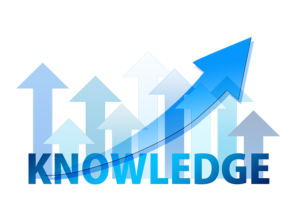 v) It has dual-band WiFi support with 4G connectivity for quick internet connectivity at home and on the move.
vi) It features high-quality Dolby Audio speakers which offer good audio range and quality
Cons:
Although the Amazon Fire HD 8 Kids tablet features some very remarkable features for a slate in the budget category, some users may be put off by its overemphasis on Amazon products.
Summary of Amazon Fire HD 8 Kids Tablet Specifications and Features
1. Body
– Weighs an average of 483 grams (although this varies slightly for tablets with different specification and build components)
– Has body dimensions of 2.14 * 1.28 * 9.7 mm ( 8.43 *5.04*0.38 inches)
2. Display
– 8- inch IPS capacitative LED touchscreen
– The screen resolution of 1280 * 800 with a pixel density of 189 pixels per inch
3 Storage capacity and processor
– Internal storage comes with options of 16GB and 32GB
– Micro SD slot with up to 256GB capacity
– 1.5GB RAM
– Quad-core 1.3GHz MediaTek MT8163 processor
3. Battery
– Non-removable 3210mAh Li-Po battery
– The battery life of up to 12 hours under normal usage
4. Internet connectivity
– Equipped with Wi-Fi 802.11 a/b/g/n
– Dual-band Wi-Fi support
– 4G internet connectivity
5. Operating system
– Runs on Fire UI 5.4
Product: Fire HD 8
Best Place to Buy: Amazon.com
Guarantee: 2-Year Factory Warranty
My Rating: 4.3 out of 5 stars
Recommended Ages: all ages
Conclusion on Kids Tablet Reviews, For More Fire HD Tablet Information
The Amazon Fire HD 8 is a kid's tablet that packs good performance, functionality, and simplicity at an astonishingly affordable price. The child-friendly features of this tablet make it a very good pick if you're planning to purchase a tablet for your toddler.
With the Amazon Fire HD 8, your child will enjoy a resourceful device for learning and occasional entertainment in a fun and interactive way. If you are considering purchasing a quality tablet for your kid without having to spend a fortune, then the Amazon Fire HD 8 is definitely the right slate for you. Buy one today!
Are You Ready To Make Your Decision? (Click Here)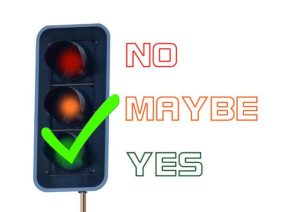 This article has been a true pleasure articulating for the benefit and wisdom that you are seeking to move forward with a much better understanding of the right choice for your child's early learning platform, sincerely, Jack
Please feel free to leave your most valuable comments below, as they are a great value for everyone to move forward with the best knowledge available, thank you, Jack Butler owner of funlearningdevices.com
(Click Here), For More Home Page Offers
Thank You For Your Comments