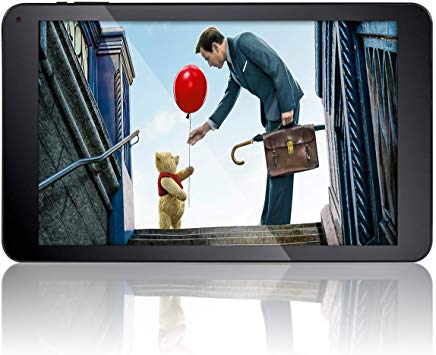 Digital Learning for Kid's Begins With The Best Kids Tablets
Thank You For Your Comments
All You Need to Know About eLearning Tablets For Kids
When shopping for a tablet for your kids, hardware features such as a fast processor or the number of gigabytes of RAM may not be the essential aspects to consider.
Instead, a great warranty, durability, and the availability of parental controls can be a great deal with more practical features to keep in mind. Also, downloadable or pre-installed kid-friendly content is an essential aspect to consider. Indeed, digital learning for kid's begins with the best kids tablets.
Digital learning has been making a significant advancement over the past few years. This is an interactive culture where learners interact with the tutors and instructors virtually. Also, it can refer to as eLearning, online education, or virtual learning. Aside from that, digital learning means a tablet-aided form of education.
At What Age Should You Give Your Child a Tablet?
Like any child-focused gadget, getting a device for your child's age-appropriate experience can be difficult. However, understanding age-specific tablets for digital learning can offer you the best machine.
As technology grows, getting the right device for your child is comfortable. With parental discretion, you can decide the most beneficial gadget for your child to use. But which is the best age to give your child a fun learning device?
It is now easy!
The American Academy of Pediatrics recommends that children below 18 months should avoid the use of digital gadgets screen — except video calls. However, the association advises that the parents or guardians should monitor all the screen time interactions for kids aged 18 to 24 months.
And if you are curious about screen time limits, then experts recommend limiting screen time to allow one or two hours each day for children aged between 2 to 5 years old. However, kids aged 6 years old and above should have increased screen usage. Therefore, you can set time limits and introduce them to devices with "high-end" programming and apps gradually.
Amazon Kindle Fire HD Kids Edition, You-Tube Video
Also, most experts agree that children should not be given tablets or phones around bedtime, during workout time, during the family socializing moments, or around meal-time.
The Best Tablets For Kids To Enhance Digital Learning
When you are ready to discover precisely which tablet is best for your child's online learning, then you are at the heart of your greatest desire. When it comes to eLearning, your child needs the top-rated tablet that is both kid-friendly and parent-approved. And there is where we get started!
1. Best Overall: Amazon Fire HD 8 Kids Edition Tablet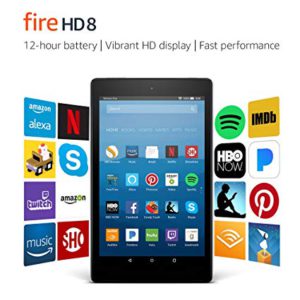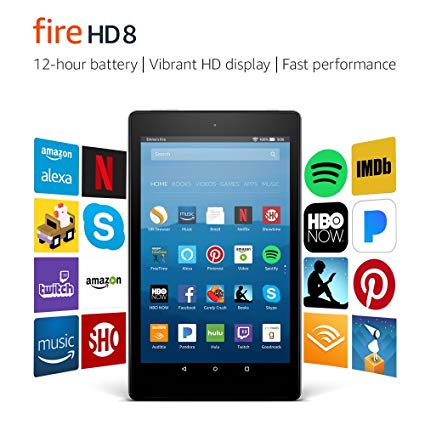 (
Click Here)
, For The Latest Prices
Best Place to Buy: Amazon.com
My Ratings: 4.4 of 5 Stars
Warranty: 2-Year Manufacturer Warranty
While it comes with top-notch hands-on features, Fire HD 8 Kids Edition from the Amazon series is the best fun learning tablet for kids at all levels. It is a device with a 10-hour battery life, a robust build, a 2-year warranty, and a powerful set of parental controls.
The tablet has a foam case — which comes in pink, yellow, or blue — and protects it from drops and scratches. Even better, it has an interactive, user-friendly screen with amazing features to protect it from spills. On top of that, the Fire HD 8 comes with Amazon a 2-year "Worry-free" Warranty, — which covers accidental damage. Thus, if the device gets damaged, then you are assured of replacement from your favorite store.
The tablet runs one of the most coveted Amazon's modified version of Android, which is much easier to use and navigate. Therefore, you can change the user experience, depending on who is using the device.
Whether it is a child, teen, or yourself, this is a feature that Apple's iPad lacks. With Amazon Fire HD 8 Kids Edition Tablet, you will be able to select your preferences to limit the usage, block in-app purchases, and protect your child against age-inappropriate content.
While it offers a 1-year subscription to FreeTime Unlimited, your child will enjoy a library that gives them access to thousands of kid-safe games, videos, books, and apps. Besides, the tablet is equipped with 32 GB of storage. Amazon Fire HD 8 Kids Edition Tablet supports expandable microSD cards that add more space for movies and games. Also, the device has earned a high review score from fun learning device platforms for its outstanding warranty and easy setup.
Pros
Easy to use

The Apple Ipad Mini Speaks For Itself By Ratings And Popularity Within Our Digital learning For Kid's Reviews!!

Efficient for digital learning
Includes accidental damage protection
Cons
The quality of the cameras isn't reliable compared to other tablets
(
Click Here)
, For The Latest Prices
Best Place to Buy: Amazon.com
My Ratings: 4.8 of 5 Stars
Warranty: See Manufacturer
This is an excellent tablet with a beautiful high-resolution 7.9-inch display. The device includes impressive 10-hour battery life, as well as an operating system that is superior to any other option.
While testing this device, we have realized that it is well-designed and superbly crafted. The iPad mini feels solid, though not heavy. It is designed to combat different rugged cases to choose from. This will keep it intact when the child inevitably drops it. Essentially, Apple's App Store a variety of games, apps, and educational content in the business.
Apart from that, it has some features that prevent access to explicit content. Probably, that prevents your child from making in-app purchases mistakenly. However, there are parental controls that are relatively challenging to access and set up compared to the Amazon device.
Unfortunately, the iPad lacks several key parental control features. For example, it is difficult to shut off an iPad tablet automatically when it's time for bed. Thus, you may want to keep it powered down until morning.
However, you can set the daily allotment of time for specific apps or app categories (think games, social media sites, entertainment Apps, etc.) on the iPad. Here, the tablet blocks access to those apps once time runs out. So, you can allow your child some time extensions, — which is shown as a notification on your iOS device.
Pros
Extensive collection of apps
Interactive screen
Premium build quality
Cons
Parental controls are lacking
3. The Big-Screen Pick — Amazon Fire HD 10 Kids Edition Tablet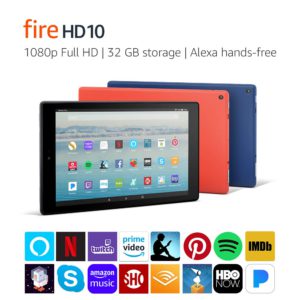 Best Place To Buy: Amazon.com
My Ratings: 4.4 of 5 Stars
Warranty: 2 Year Full Warranty
If you are a passionate believer that bigger is better and would love a 10.1-inch tablet from Amazon, then Fire HD 10 Kids Edition Tablet is all you need. It is 30% faster than most of the previous versions in the series. Yes, it offers 20% better battery life.
20% better battery life. On top of that, it's one of the few tablets for kids that uses a newer USB-C charging port.
This device is handy for kids. Because its charging cable is entirely reversible. Besides, it is easy to plug in and charge your device.
Probably, you may want a tablet with a range of kid-proof bumper. Then this is a great deal to consider. Apart from its larger display, the significant difference about the Fire HD 10 Kids Edition tablet is that its case allows your child to enjoy hands-free use via a built-in stand.
This tablet has powerful front-facing speakers with 1,920 × 1,200 resolution display that make for a better video watching experience. This model features easy-to-use parental controls, which include access to Amazon's FreeTime Unlimited service. Also, it features thousands of kid-friendly games, apps, and books. And finally, it's backed by a fantastic worry-free guarantee.
Pros
Has an integrated stand
User-friendly storage capacity
Excellent RAM
Cons
Final Thought
Amazon devices have taken over digital learning with significant influence. All thanks to the excellent parental controls, with great build and screen. These devices offer state-of-the-art technology and performance. Over time, Amazon Fire HD 8 Kids edition has maintained the record as the top-rated tablet while Fire HD 10 kids edition as the fastest and most interactive device to use.
On the other hand, Apple's iPad is phenomenal, with the best design, look, and interface around. However, it's a bit pricier than Amazon gadgets. But which is the best tablet for your child's digital learning?
Are You Ready To Make Your Decision? (Click Here)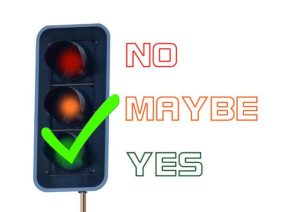 This content on digital learning for kids post has been a real pleasure articulating the most relevant knowledge for your child's early learning success.
The purpose of our blog is to produce goal-based wisdom for every parent to move forward with the confidence they are seeking in regard to their kid's academic headstart.
Perhaps the time is now to engage our learning blog? As you are surely a very unique person with so much to offer us all. So don't hesitate to leave your ever so important and heartfelt comments below, for the sake of our children.
I hope to hear from you soon, sincerely, Jack Butler, founder of funlearningdevices.com
(Click Here), Amazon Fire Tablet Store
(Click Here), For more fun learning wisdom
(Click Here), For More Home Page Offers
Thank You For Your Comments