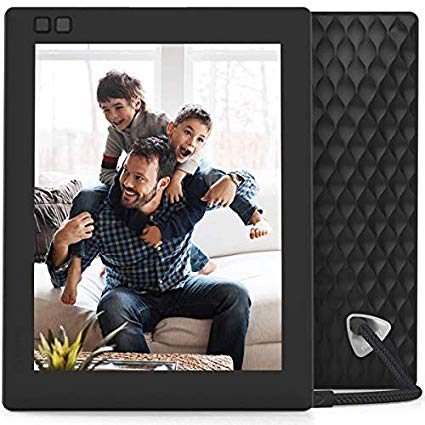 Best Tablets With Parental Controls: "The LeapFrog & Amazon Fire Network"
Thank You For Your Comments
How To Provide Safe Education For Your Child With Tech
They say charity begins at home, with you at their side, and what fun learning devices display to the world of academic technology. Your child's safety and security are always "checked", for these adorable schooling tools. Do you want your children to access appropriate content only? Then fret not!
Best tablets with parental controls are today's fun learning devices that are safer and more effective than ever!! Safety is a guarantee for your children as they interact with the tools.
Actually, having a safe gadget is more important than the academic services it provides. Is there any need for your child to interact with great content while risking to be a victim of cyberbullying? But, how can you assure yourself that whatever your kid is interacting with has the capacity of keeping her safe?
Parental Control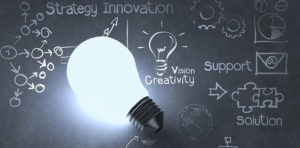 There are many questions that flock on the online platforms pertaining to the definition, functioning, and how to set up this app. For that matter, this article is here to give incisive information regarding the subject matter. Hold on for more!
Discover What Parental Control App Really Means!
Parental control is software. There are devices that come loaded with this app already. However, for some learning tools, you need to download the application from the play store. Which will cost you a little bit? The presence of the app symbolizes the security of your kids every time they interact with the tablets.
 It has several features that will keep your kids right on track during the whole time of tech gaming, or studies. Though a majority of kids may want the freedom to do what they feel pleases them on the screen, parental control works at providing your children with only what is provided in the school curriculum. For that purpose, children may feel opposed to the software.
How To Set Up Parental Control System
Being a security factor item, there is a protocol followed to set up the app. Though, you don't have to enroll in a vocational center to study how to set up the software. You need to master a few simple steps while creating the security defense line for your children. In fact, the device will direct you on the next steps the moment you make the first move. Here are the few steps to activate the parental control system in your child's tablet!
Explore The Tactics Of Creating Safety For Your Child
Best tablets with parental controls are today's fun learning devices that are safer and more effective than ever!! Therefore, for your child to enjoy safe schooling, ensure you master the following steps.
These educators Endorsed Fun Tablets Are Highly Trusted, Especially With You At Their Side
* Go to the device's settings.
This can be found as an independent icon or by flipping the gadget's back screen. Once you gain entrance, look out for activating parental control. This is the beginning of the journey.
* Activate parental control.
This is done by creating a "new user account" at this point, you will need to have some knowledge pertaining to the details you want to use as an indication of your child's personal account.
There are a few questions that the app will ask for the sake of personalizing your children's accounts. For instance, the names, age, gender, grade, and much more;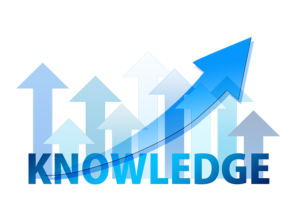 This is the critical point that will determine whether your child will be safe or not. Create a pin that will be easier to remember, but not too easy to guess. This is a requirement because an easy passcode will make it easier for your children to identify it. And, a complicated account pin will also be easy to be forgotten.
* Highlight the relevant data to be stored in the app.
This is where your children will access their data from. It is great finding out more about what is provided in the school curriculum for kids of a particular age and grade. The information can be found online from trusted sites, or directly from the school. Once you identify the applications that are relevant for your child, you can save the data in the account.
The advantages of setting up parental control are that once you highlight the data to be accessed, it will be impossible for your kids to get inappropriate content.
Benefits Of Parental Control
Installing and activating the security app comes with many benefits to both parents and their children. And that is why scholars advise guardians to always embrace parental controls for super performance. And here is the reasoning behind ensuring your children are safe with the app
LeapFrog-LeapPad 3, Fun Learning Tablet, You-Tube Video
LeapFrog-LeapPad 3, (Click Here), Amazon.com
* Provide feedback for your child's academic performance. Information is power, and getting any report especially the academic performance of your child is what we yearn to get. Though the school provides a report on your child's performance at the end of the term, the information available may not be as detailed as the one given as feedback by the academic tablet.
The device will track down every activity done on the gadget, that is, gaming, studying, revision, watching movies, and listening to music. Then, a detailed report is given after a particular time.
Benefits of Getting Feedback From The Device
You will be in a position to identify whether your child's performance is improving.
You will be able to identify what your child is capable of doing. Academic experts say, identifying the strength and weaknesses of your children will help you choose the perfect approaches to handling your child. Parental control will ease the task of you waiting until school closes to know how your kids are fairing.
* Parental control helps restrict the time your child spent on the tablet.
This changes with grade and age. And extra time is proof of inappropriate studying. For that purpose, the parental control app will automatically switch off. This is a confirmation that your child needs to bring back the gadget for tomorrow's usage.
Why Restricting the time spent by your children on the academic device is necessary?
When kids are left alone, they can do gaming and watch their tab,  for the whole day and night. This is a risk! Because insufficient sleep can lead to a slow understanding of your kids to any concept taught in class.
The more your children are exposed to the electronic gadget, the bigger they damage their eyes. Therefore, a restriction is a secret worth saving your child's delicate eyes from the longer duration on the screen.
Restriction of the time your child interacts with the display is vital. Like everyone, your kids need time to bond with other people. Be it schoolmates, family members, or friends. This will in return build the social nature of your child. However, where will they find time if they spent the whole day on the display, this is where your ongoing heartfelt intervention is vital.
* Protect your child from accessing inappropriate content.
The performance of your children depends on the kind of information they interact with. For that reason, ultimate consideration needs to be put in place to ensure your children do not interact with what might ruin their education. Your kids will only read through the sites that are mentioned in the application.
Shop By Age, Amazon
In Conclusion
We all want our children to score highly in class. But, do you know that your child's peace of mind is paramount? And a peaceful heart is the one which attracts good marks? Providing your child with a learning tool with parental control is the solution.
Are You Ready to Make Your Decision? (Click Here)
Remember To Utilize The Amazon Search Bar To Scroll Down For All Offers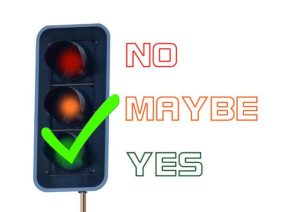 This content on the best tablets with parental controls post has been a true endeavor of gathering the most relevant wisdom and knowledge to more effectively deliver to you, the guardian of your child's safety, and academic success the most relevant content that every parent is seeking to establish an engaging early learning experience with an educator designed fun learning tablet.
Perhaps the time is now to engage our children's learning blog, as you are truly a very unique person that has a lot to offer us all, so don't hesitate to leave your ever so important and heartfelt comments for the sake of our kids.
I hope to hear from you soon, sincerely, Jack Butler, founder of funlearningdevices.com
(Click Here), For more fun learning tablets
Thank You For Your Comments