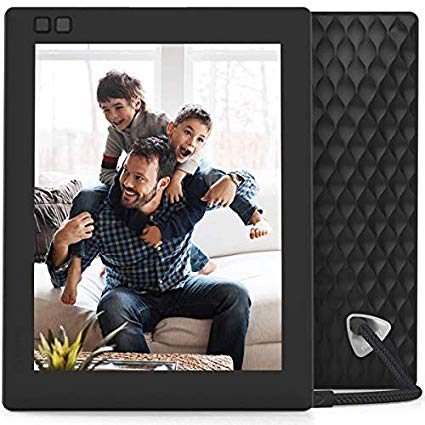 Best Children's Tablet: "4 Tips On The Amazon Fire HD & LeapFrog Tabs"
Thank You For Your Comments
Leading Your Child Into Their Early Academic Headstart
Are you looking for the best children's tablet buy? Fret not. Fun learning devices are the best choice for their heartfelt extra-ordinary early learning headstart. Since its inception in class, technology is continuously providing your children with the necessary skills to succeed irrespective of their category in the rate at which they understand a concept. Is your child a slow learner? We got the exact antidote for the condition!
You all want to see your kids score the highest marks possible in their exams. That is why the sites with tags like " 10 ways to make your child a class genius…" are receiving greater traffic. Are you a victim of such blogs? This article is not talking ill of the information you find online. However, many bloggers give solutions and forget to tell you the problem they are solving.
Experts say many are times you exert pressure on your children not necessarily taking into account their capability.
According to Dr. Sharon Schwartz, parents are the first stakeholders to give up on their children in case they show signs of not improving.
Also, 80℅ of the guardians do not follow up to find out the reason behind their kids' continuous underperformance. She further adds, the remaining around 15℅ know why their kids are not producing appealing results, yet they don't know how to tackle the situation.
Identifying The Root of Academic Success
Dr. Sharon advises you to find the root cause of the constant low marks, and that will give you the image of the best remedy.
By asking yourself such questions and possibly getting the right answer, the chances for you to apply the proper dosage for your children's situation are higher than when you make a quick conclusion.
I am passionate about kids. I like how innocent and sincere children are when you inquire about something from them. And that is the reason why I love my profession as a teacher of early childhood education. As a result of my job, I boost of meeting thousands of kids, hundreds of parents, and fellow teachers. I am a proud parent of two beautiful girls. Therefore, I understand kids as a parent and a teacher.
From my years of experience, I know one most painful and backward moment, when you take your kids to the best schools, pay fees on time, make sure you go for the best children's tablet buy, and oops, the result is, "Failed!"
As a teacher conversing 101 with a parent going through a situation like that, and the performance topic rises, the whole talk makes you feel worthless. Remember, a majority of parents associate performance with school and teachers, forgetting you too have a role in your kids' success.
LeapFrog-LeapPad 3, Fun Learning Tablet, You-Tube Video
 LeapFrog LeapPad 3, (Click Here), Amazon.com
What are the possible causes of low marks even when you provide your kids with the necessary resources for education?
 Three Main Reasons Why Your Child is still Underperforming in School!
Taking your children to a top-performing school in the nation does not guarantee them great results. Neither will the school act as a bulletproof of all the academic obstacles. However, the main secret for your children's excellence in education is simple. Identify all the challenges your child is facing socially and academically. Therefore, what are the possible challenges your child is facing? Here is all you need to know!
* Adjusting to a new environment might affect the performance of your child.
School and home environs are differing from each other sharply. The presence of the school buildings, libraries, and other stationery make some children nostalgic. The feeling of homesick can make the whole academic process look irrelevant to your kids. The sudden desire to going home makes kids lose attention during class.
The concentration span might affect the well-being of your children in school. Because every exam tests how well your child understands the subject.
Amazon Fire HD 10, Kids Edition Tablet, (Click Here)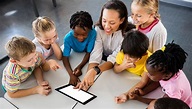 Changing from one environment to another can have severe outcomes. Your body is created in a way that it adjusts to particular conditions and develop resistance once any alteration happens. The same reaction happens to your children.
Since they are born, they start adapting to their home surroundings. That is the parents, siblings, guardians, and family friends. Their bodies grow and develop to embrace their immediate conditions.
Once they join preschool, where there is no mom, dad, siblings, or any close friends, they might develop resistance toward the school. In the long run, the class attendance pattern becomes irregular which later lowers the marks your child can score.
* Maybe the learning approach does not work for your kids
Which kind of school did you take your children to? Are they using digital tools in their classes? Kids enjoy learning with fun learning devices. In fact, for their heartfelt extra-ordinary early learning headstart, technology ranks as number one.
When your children enjoy their studies, they will forget about home immediately they enter the school compound. You will one day wake up early because your child thinks you might oversleep and forget to prepare him for school.
Fun-Based learning platforms are indeed changing the academic image from a tedious process to engaging and practical activity. The devices have various techniques for making your children enjoy their studies. They come with games, music, movies, virtual trips, trending blogs, ebooks, and much more. Together, these applications make your kids happy as they listen, watch, and read through the tablet.
The LeapPad Epic Academy, Fun Learning Tablet, (Click Here)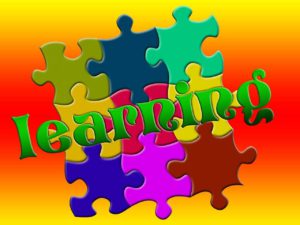 Their argument finds a backup from the book titled The Secret To Success by John Mackenzie. This fantastic source confirms that happiness with brain activeness goes hand in hand.
In the book, Mackenzie relates the brain to a fruit tree. For maximum production, the tree needs sunshine, water, and fertilizers. When the three are not sufficient, the holding capacity of fruits to maturity goes down. The same applies to your brain, but unlike the tree, your mind gets nourishment from stimulating activities like games, music, and videos.
Once the three aspects are available, your child will be able to absorb more content and retain it for a longer time. That is the secret to success!
*Maybe your child is naturally a slow
Who is a slow learner?
Slow learner. There are several definitions that parents and teachers use to describe a slow learner. I don't buy any of the descriptions. I despise the term slow learner and the word any parent who refers to a child by the use of such a name as an insensitive guardian. It is demeaning and degrading your super legend children.
Having a child who needs a little more patience and persistence does not qualify him to feel different from others. In fact, for years as a teacher, the days when dealing with a child who requires more attention makes me a happy teacher. These kids are amazing.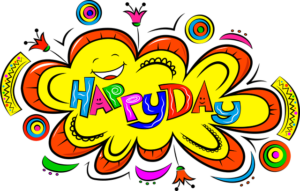 Thereby, instead of parents shying off from such kids, they need to embrace and help the kids reach the top-notch, These are certainly more reasons to effectively engage your child with an educator designed fun learning tablet.
As a teacher, you will realize that in your class, there are kids who require a little more time to understand a concept. Does that make such kids different from the rest? To know how to handle such children, you need to master the following tips. First, let us know who is a slow learner.
Who is a Slow Learner?
Two different cases can define a slow learner. Some kids are naturally unable to keep up with the speed of other kids. Whereas others chose not to keep up with others because of their reasons. And that makes the whole process of differentiating the fake from the real slow learners a challenge.
Fortunately, we have come up with other factors to consider when identifying the condition.
Tricks on how to identify whether your child is a slow learner:
LeapFrog-LeapPad 2 Explorer, Fun Learning Tablet, (Click Here)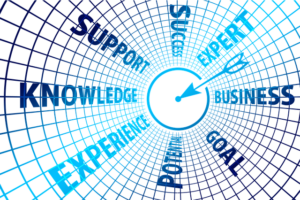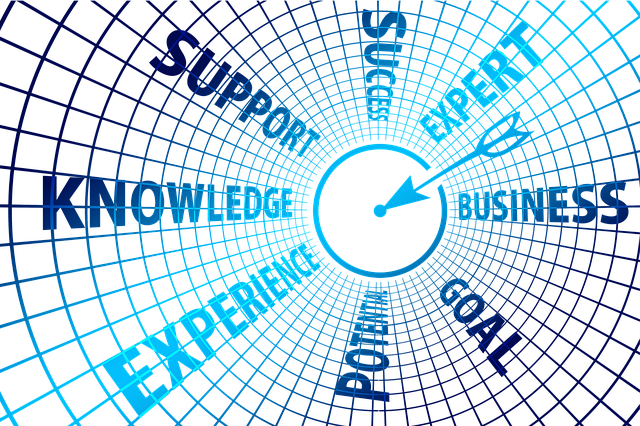 These milestones include crawling, speech, motor skills, walking, hopping, jumping, skipping, and much more. In case during the growth and development stage your child misses out on any, chances are, she might have a challenge in schooling.
• Difficulty maintaining concentration
At a tender age, kids' curiosity is at its peak. That translates to a lower concentration span. However, that is not the case for kids with a slow learner's condition. These children may not be able to cooperate for even three minutes during class time. and even after class, your child may be unable to remember a vocabulary defined two minutes ago. Such characters indicate your child might require a specialist diagnosis of the condition
• Challenge understanding the most straightforward concept.
There are simple concepts in a preschool curriculum that even a toddler can give you an accurate answer. However, being unable to find a solution for such maths might be the case with a slow learner.
The LeapPad Ultimate, Fun Learning Tablet, (Click Here)

 Therefore being referred to as socially immature.
How to Handle Your Slow Learner Child
•Do not make it obvious to them that they are unable to achieve what fellow kids can.
• Talk to the teacher regarding your child's condition. It will be easier for the educator to handle your child.
• Avoid calling them names like "slow learner" it might affect their self-esteem.
• Provide relevant resources. Make it the main reason why you are going for the best children's tablet buy. The device will be necessary for their heartfelt extra-ordinary early learning headstart.
The Bottom Line
Every academic curve has its source. Identifying where the problem emerges from will be the gate pass to success. Having a slow learner child should, therefore, not give you sleepless nights. All you need is a tech. Is your child already in preschool?
Are You Ready to Make Your Decision? (Click Here)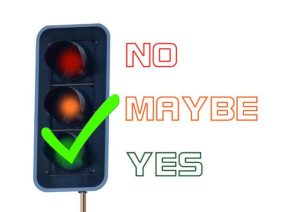 This post on the best children's buy has been another amazing ongoing gathering of the wisdom and knowledge needed to facilitate the most effective content for every parent that is truly seeking to elevate their children's exceptional early academic success with an educator designed fun learning tablet.
Perhaps the time may be now, to leave your ever so important thoughts for all of us to move forward with more knowledge, as you are truly an asset of wisdom in your own ways, and we need your help to better engage our children, and that certainly includes me, so don't hesitate to your ever so important and heartfelt comments below.
One of our most valued goals of this children's learning blog is to return all of your questions within the most relevant timeframes of your hopes if this does not occur, I am certain it is because we are seeking the most relevant content for your best answers. I hope to hear from you soon, sincerely, Jack Butler, founder of funlearningdevices.com
(Click Here), For More Home Page Offers
Thank You For Your Comments