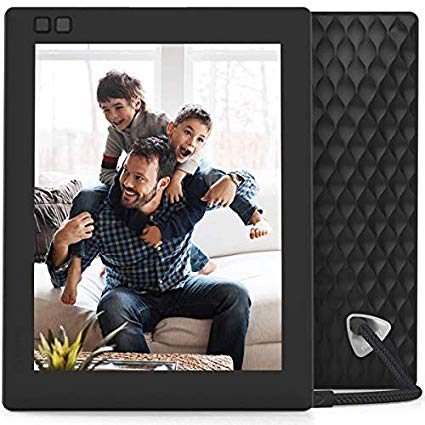 Best Android Tablet Games: " More Tips on The LeapFrog & Amazon Fire HD Series"
Thank You For Your Comments
Tablet Gaming For Your Child's Fun And Engaging Education
Fun learning devices are the key to providing your child with the best education. All you need is to follow a few steps. That is the provision of an academic tool that can provide your children with maximum entertainment plus studies.
Best android tablet games are an excellent choice for your child to achieve their exceptional early learning experience.
Features of A Kid-Friendly Gaming App
The quality of services depends on the features of the app. Therefore, you need to put many considerations on what kind of applications you introduce to your child. Especially gaming software. You don't want to get your children in a situation that is hard to reverse.
Therefore, what are these specific features that differentiate a kid-friendly app from the rest? Here is a secret for you!
The app should contain an internal time regulator
When you leave your kids to interact with their gadgets, they can spend all day long playing a single game. In return, your children will not have exposure to other gaming applications. Also, your child will end up forming a habit concerning the particular app.
Breaking a character is in many cases challenging. You may spend much time and resources but at the end of the day fail to attain the target.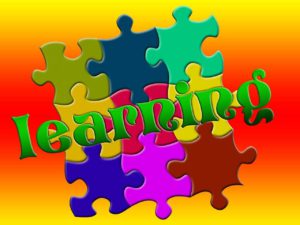 Time regulators act by restricting how long your child will interact with the application in a day and the number of times the particular app is accessed by your kid. Once these precautions are put into consideration, it will be hard for your child to experience excessive gaming. Even the hours spent on the gadget will be restricted. kids love hi-tech systems mainly because of the gaming applications available.
The feature will protect you and your children from the pain that comes with tablet addiction. You don't need to be there for your child to restrict how they manage their time. Also, all-around studies are achievable once the available gaming software has time regulations as a built-in feature.
The app should contain age-appropriate content.
That is, the information available should be the one viable for your child. As your children start their education, there are different subjects they need to cover throughout their studies. And the subjects are categorized into different topics that are covered at various grades. Therefore, as your children upgrade from one level to the next, the subjects remain the same, but topics change upwards.
The LeapPad Epic Academy Kid's Tablet, You-Tube Video
To ensure your child gets relevant education through the schooling process, there are experts who carry out the process of identifying the right information for the learners at each level of study. And these contents are what we refer to as educator-endorsed items. Because they have gone through various forms of filtering to ensure your kids enjoy their studies.
On the other hand, age-appropriate content is the information relevant to your child at a specific age and grade. Thus, if your child is in preschool, going for a gaming app suitable for his age makes studies easier.
Exposing your preschool children to an application that is meant for a higher grader will not prepare them for the top grade, however, it will affect their performance negatively.
Kids are sharper at understanding a particular concept as compared to adults. However, it is easier to divert a child's attention. For that reason, you need to offer your children a learning platform with minimal interruptions. It is through an academic tool with minimal ads that your child can maximize his studies.
Ads are a good form of advertising. In fact, they always come with good news for reliable clients. However, that is not the case when it comes to healthy kids' studies. For your children to experience ultimate academic moments, you need to provide them with a learning device that can offer more gaming than advertising.
At times, inappropriate ads can pop up on your child's device leading to the development of interest to non-academic affairs. For that reason, it is always safer keeping your children away from any form of unexpected pop-ups.
An app that can automatically upgrade to higher levels as your child grows.
You don't need to uninstall every app at the end of an academic year to install another one that can cater to your child's needs. A learning app that has some continuity in its provision of services can be a good catch to parents with a tight schedule.
To be sincere, you are not like a machine in which you can create a program that will run for years.
That is the provision of particular services at a specific age. Then adjusting to give a more advanced concept as your child grows.
The app should come with a "Just For Me" technology
Irrespective of how many children you have in a class, every child will present a different behavior from one another. Meaning, every kid has specific needs and wants. For that purpose, a gaming app to go for should be able to provide services that will strictly suit your child's academic requirements.
How To Guide Your Child Through Tablet Gaming
Purchasing an electronic device for your children does not mean you should now sit down and watch, you need to take them through the various academic milestones to help them attain the results you want for them.
Remember, how you will guide your children through their studies matters a lot. It will define how they will understand the gaming concept. Plus how they will be active in class. For that reason, you ought to be super smart while taking your toddler through gaming platforms. Here is what you ought to do!
· Teach them the relevance of gaming before introducing them to any game application.

Ranging from academic to social knowledge and skills. Your children need to understand how beneficial involvement in a tablet game can be to them. This will help divert the mentality that games are only for entertainment. And that is the beginning of success.
· Introduce your children to games that are age-appropriate and educator-endorsed.
As a parent, you have an upper hand in selecting what you believe is suitable for your kids. Therefore, take that opportunity and provide your child with that which is perfect for her academic excellence.
· Involve yourself in the game challenge
It will cost you nothing for trying out gaming with your child. However, your kids will find the whole process entertaining, encouraging, and academic. Therefore, take your ten minutes to make your child a champion. those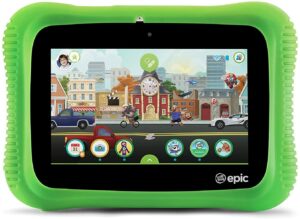 few minutes will give him the courage he deserves to pull every obstacle out of the way.
LeapPad Epic Academy Edition Kids' Tablet
Best Place to Buy: Amazon.com
My Ratings: 4.4 of 5 Stars
Warranty: See Manufacturer Warranty
Benefits Of Tablet Gaming: The Buyers' Guide!
Gaming is a process that has many benefits for your child. Though, it has taken a majority of parents some time to realize the advantages of game introduction to the class. As a result, every guardian is rushing for an electronic learning platform because of the availability of gaming applications in the devices. Here is all you need to know about the benefits of introducing your children to tablet gaming.
« It helps in making education fun and engaging.
Previously, the ratio of learners who performed well in class to the ones who did not score well was at around 1:10 respectively. The low performance resulting from the boring and tedious learning system. But the story is totally different after the introduction of fun-based learning tools. With over 90% of learners coming out successful and resourceful.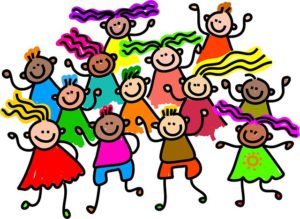 « Gaming improves socialization in kids
There are many parents who are not contented with how their children are struggling with socialization. And the solution to their problem is available in the gaming apps introduced to your children will boost their friendship as they talk about the different levels of the game each one has attained. As a result, your kids will not shy away from talking to their peers or family members.
« Games boost creative thinking in kids
To make it successful in class, your kids need to be creative thinkers. There are complicated sums available in the school curriculum. To understand such concepts, your child needs to be a creative thinker. Games do so by presenting themselves in a manner that will make your child think out of the box. As a result, your kids will become incisive in their thinking.
« Games boost innovation and creativity.
The technology world requires innovators to achieve top inventions. There are many risks that have come up as a result of the effects that come with industrialization and much more. For that reason, the world needs creativity and innovation to help minimize the damages.
Gaming will improve your child's innovation by taking them through a number of mysterious adventures. Finding a way out of the virtual world will leave your child with tactics to improve innovation and creativity.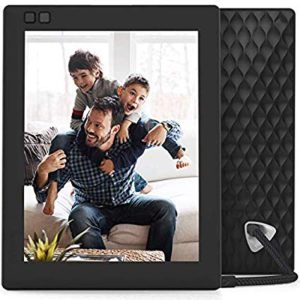 Amazon Fire HD 10 Kids Edition
Best Place to Buy: Amazon.com
My Ratings: 4.6 of 5 Stars
Warranty: 2-year manufacturer warranty
In Conclusion
Too much sleep with no gaming makes one uncomfortable and tired. Take, for instance, our kids. They need to stay happy and engaged throughout their learning so that we can see them go far. Why not introduce a tablet with gaming apps to your child to boost their social and academic skills? It is high time for you to make a conclusive decision.
This content on the best android tablet games has been an amazing path of articulating the most relevant and effective content to every parent that is truly and wholeheartedly seeking to elevate their children's academic success with an educator endorsed fun learning tablet.
Are You Ready to Make Your Decision? (Click Here)
Remember To Always Utilize The Amazon Search Bar And Scroll Down
Perhaps the time is now to engage our children's learning blog with your personal and unique thoughts, so don't hesitate to leave your ever so important and heartfelt comments below, for the sake of our kids.I hope to hear from you soon, sincerely Jack Butler, founder of funlearningdevices.com
(Click Here), for the best-rated tablets
Thank You For Your Comments