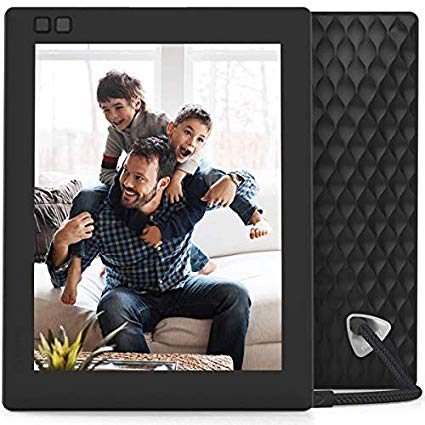 Amazon Fire HD Tablet Reviews Alexa & Kids Tablets
Thank You For Your Comments
Fire HD 8 Tablet Review-The Biggest Bang for the Buck
Fire HD 8-Product Review
What size would you prefer small, medium, or large? for me, I would prefer medium size, as it is easy to handle, and yet still easy to manage. When you are ready to enlist your options, Amazon.com has an array of your smaller most affordable fire HD 7 tablets with its 7-inch screen, to the ever-popular fire HD 8. This is the mid-range tablet that offers the most popular look as well, it certainly is rated as a nice fit overall for the best cheap tablet tablets, Fire HD tablet review.
The Amazon Fire HD 8 is not known for its beauty or complexity, but it is very affordable and sturdy. With a Microsoft slot for up to 256 GB storage now with Alexa, for quick access to the information and entertainment you are looking for. Play your favorite music, get the movies you have been looking forward to, the weather, news, and more, just press the home button and ask.
The 8-inch screen is definitely large enough for watching programs anywhere that you are at, or are going to, the size of this well thought out and the engineered tablet does not give you the results compared to the much higher priced tablets sometimes 3 to 4 times more expensive, however, it is very easy to manage and to operate, also very ideal for learning reading and games.
What You Are Getting for Your Buck?
What you are getting for the buck I feel is very appealing for a lot of us and our needs, this tablet has an 8-inch glass screen that definitely needs attention to maintain the clarity it offers, it has front and rear cameras for our photo needs, because of the mid-range size the control components are very tightly knit in the upper edge of the device, so sometimes multitasking can be a challenge.
Amazon Fire HD, Fun Learning Tablet, You-Tube Video
Amazon Fire HD Tablet, Amazon.com, (Click Here)
On the other hand, this tablet comes with 16 or 32 GB for the 80.00 dollar price at Amazon.com this is a very practical tablet that will get the job done, once again this is definitely the best cheap tablet available on the market for what it has to offer. From Alexa and audible to prime video. The Fire HD runs with a similarity to the Android software that allows a lot of offers for your satisfaction.
The app is small, however many basics are there such as Facebook and Hulu, for the great price you will have as said most of the basics, however, it is not trendy as we probably have already noted for the social network. With the prime membership, you will be able to take advantage of more of the tablet's potential.
This Tablet Is Not Like Its Competition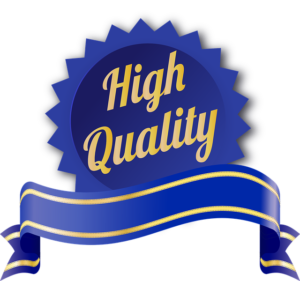 This tablet is not like its competition but it does what it is called to do, the battery runs for up to 12 hours depending on what you are running, there are nice upgrades with some available cases to give you a more trendy look if you are looking for that.
When you try to compare the tablet to the Apple or Samsung, it would not be fair considering the 80.00 price tag, that the entire family can enjoy for an awesome bargain. you will not find a tablet with the features and the performance for this price.
Pros
Great value, nice loudspeakers, dual-band wifi, nice and easy to use.
Cons
Largely focused on Amazon services.
The Botton Line
This tablet is a great value for media consumption, with no access to google play, the Fire HD 8 is the best deal available for under 100.00 dollars, this tablet also has stronger wifi and better audio than previous models. The bottom line you will be getting a better buy for your buck than anything else out there. Also, dual-band wifi is becoming more standard on affordable tablets. The HD 8 56 Hz wifi is considerably faster than the Fire HD 7, with a vibrant HD display and the faster performance for just 79.99, I feel that is amazing at Amazon.com.
Product: Fire HD 8 Tablet
Cheapest Place to Buy: Amazon.com
Guarantee: See Manufactures Warranty
My Rating: 4 out of 5 stars
Recommended Ages: All Ages
Product description and conclusion
The Fire HD 8 is 0.4 inches thick and has an 8.4×5 inch footprint, understand the thickness is the most crucial and almost twice as thick as the Apple I pad mini 4, thinner tablets look and feel nice, however, they are more costly. This tablet has a hard plastic chassis that feels inexpensive however features nice bright colors to choose from. The fire Hd 8 now weighs in at 13 ounces in which is up by a bit over the last couple of years.
Don't miss out on these great deals. (Click Here), for more Home Page offers
It was a pleasure in writing this post/product review, and as always I appreciate feedback for the growth of everyone's knowledge with this technology, so write please your comments below. Thank you, Jack founder of funlearningdevices.com
Amazon Fire HD 8, Kids Edition Tablet, You-Tube Video
Best Prices: Amazon.com, (Click Here), Blue Edition
Best Prices: Amazon.com, (Click(Here), Pink edition
Here Is an In-Depth Product Review In Regards To The Components
| | |
| --- | --- |
| Tablet Display | 8" high definition touchscreen; 1280 x 800 resolution at 189 PPI, HD video playback, with IPS (in-plane switching) technology and advanced polarizing filter |
| Actual Size | 9.6" x 6.1" x 1.0" (154.0 x 243.0 x 26.3 mm) |
| Net Weight | 17.6 oz. (483 g) Actual size and weight may vary by configuration and manufacturing process |
| CPU & RAM | Quad-Core: 1.GHz,  with 1.5 GB of RAM |
| Storage capacities | 16 GB (11.1 GB available to user) or 32 GB (25.3 GB available to user) of internal storage. Add microSD card for up to 256 GB of additional storage for even more movies, TV shows, music, photos, personal videos, and apps. Some apps may require that they are installed on internal storage. |
| Battery Life may vary | Up to 12 hours of reading, surfing the web, watching the video, and listening to music. Battery life will vary based on device settings, usage, and other factors such as web browsing and downloading content. Actual results may vary. |
| Charge Time | Fully charges in under 6 hours using the micro-USB power adapter included in the box, or slightly longer with other micro-USB power adapters that you may already have |
| Wi-Fi Connectivity | Single-antenna dual-band Wi-Fi. Supports public and private Wi-Fi networks or hotspots that use the dual-band 802.11a, 802.11b, 802.11g, or 802.11n standard with support for WEP, WPA, and WPA2 security using password authentication; does not support connecting to ad-hoc (or peer-to-peer) Wi-Fi networks |
| 4G Connectivity | N/A |
| Ports | USB 2.0 (micro-B connector) to connect to a PC/Macintosh computer, or to charge your device with the included power adapter; microSD slot for external storage |
| Audio | 3.5 mm stereo jack and integrated speaker with Dolby Audio |
Conclusion, Fire HD8 Tablet Review
Are You Ready To Make Your Decision Now? (Click Here)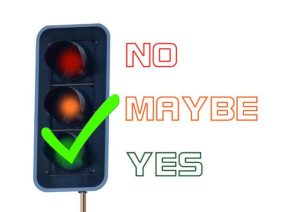 This review has been a pleasure writing for the benefit of every parent that is engaging this article to gather the most beneficial knowledge to move their child forward in a top-rated, fun learning process.
Please feel free to leave your valuable comments below, for the benefit of every parent, as well as me. Sincerely, Jack Butler, founder of funlearningdevices.com
(Click Here), for more fun learning tablet deals
Thank You For Your Comments